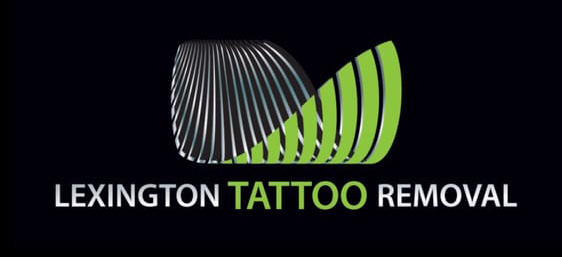 Life is full of regrets, bad decisions, bad judgement,  bad tattoos!!
That symbol doesn't quite mean what you thought it did..  Or:   there's a name on your arm you wanna forget…  Maybe:  you're looking the name of the person you dated for six months and thought it was forever?  Could be: you look down and come to the conclusion that it's not your favorite band anymore!!
Classic Rock 92 One, Lexington Tattoo Removal (120 E Reynolds Rd #1-Lexington 40517) says not to worry,  we've got you covered! You can win a free laser tattoo removal.

NOW,  YOU GET TO VOTE FOR THE WORST TATTOO Below the entries!

On February 10th, the voting ends and the grand prize drawing happens February 10th at 4:20pm.  The entry with the most votes, wins..
WHAT Were They Inking!!   From Lexington Tattoo Removal and Classic Rock 92 One!

---
Tattoo 1: Joe Brock-WINNER!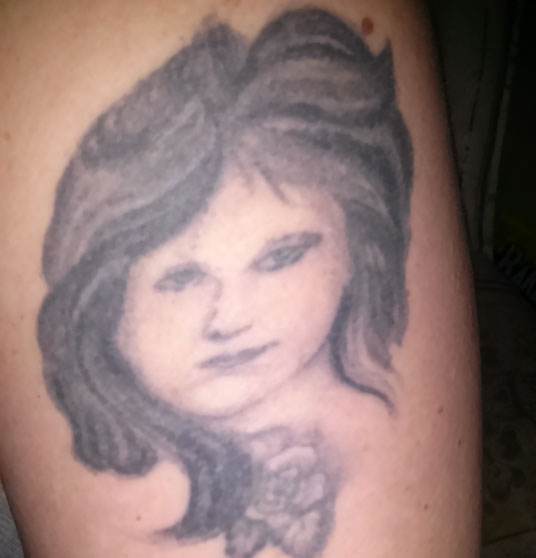 I have my EX-wife on my left arm. I don't want to disrespect our kids mother by placing red Devil horns on her. (Like some of my friends have suggested) Winning this removal would be a dream come true!! (And I'm sure my new wife would love it gone too!) THE VOTING HAS CLOSED!
---
"THE FINE INK":
CONTEST OFFICIAL RULES 1/20-2/10 2017
1. HOW TO ENTER : NO PURCHASE NECESSARY. In order to enter, from Friday, January 20th,
2017, through 10:00 am on Friday, February 10th, 2017, go to the "What Were They Inking" page on the www.classicrock921fm.com. web site, for complete details on the contest.
To enter, go to the "What Were They Inking" page on the www.classicrock921fm.com. web site. Submit a jpeg photograph of your tattoo that you would like removed by filling out the form and include your name, e-mail address and telephone number. Deadline for submission is Wednesday, February 1, 2017 at 11:59PM. By submitting and entry, contestant acknowledges that he/she has read and agreed to abide by the Contest Official Rules. The maximum size of the tattoo to be removed is eight (8) square inches.
WBVX- FM is not responsible for problems accessing the website or completing the entry, technical or atmospheric conditions that disrupt the completion of the entry, or any other problems which might or might not result from this contest. Any person submitting more than one entry may be disqualified at WBVX- FM's sole discretion.
2. HOW TO PLAY/HOW THE WINNERS ARE CHOSEN: Enter as explained in Paragraph 1 above. From all eligible entries received, WBVX- FM will select at random three to five qualifiers from all qualified entries received. The three to five qualifiers will then have their photo on display on the "What Were They Inking Page" page on the www.classicrock921fm.com web site from 12 Noon on Thursday, February 2nd, 2017 until 5:00PM Thursday, February 9th 2017. The photo that gets the most votes during this time period will be deemed the winner. The winner will be announced on-air on Friday, February 10th, 2017 at 4:20pm, and the winner will be also be notified by telephone and/or email.
3. PRIZES: There will be one (1) winner. The winner will receive a Laser Tattoo Removal Treatment from Lexington Tattoo Removal; 120 E Reynolds Rd #1, Lexington, Kentucky, 40517. Value of the prize is $1,200.00 to $2,400.00 (depending on size and location of tattoo); if the cost of the removal of the tattoo exceeds $2,400.00, the winner will be responsible for any additional amount above the $2,400.00. The tattoo to be removed cannot be larger than 8" square. The prize must be used by August 3, 2017. The tattoo removal is subject to the policies, practices and procedures of Lexington Tattoo Removal. The winner will be required to make an appointment with Lexington Tattoo Removal for an initial complimentary consultation and exam prior to any procedures taking place. Lexington Tattoo Removal is entirely and solely responsible for all medical components and procedures in connection with this Contest, including but not limited to, the screening of a potential winner, the performance of the specific procedure(s) to be performed and all patient care. The final awarding of the prize may be subject to a potential winner meeting personally with Lexington Tattoo Removal one or more times in order for Lexington Tattoo Removal to determine whether the potential winner is an appropriate candidate for the procedure(s). In the event a potential winner is deemed to not be an appropriate candidate, the potential winner will forfeit the prize and the prize may be awarded to an alternate winner, time permitting under procedures selected by WBVX-FM in its sole discretion. A qualified winner must also meet the eligibility requirements as set forth in Paragraph 6 of these rules.
Each winner is responsible for paying all applicable income taxes. A 1099 form will be submitted to all appropriate taxing authorities, and by signing the Prize Release, each winner accepts the prize, and even if the winner does not use the prize/trip, he/she will be responsible for the applicable taxes.
4. ASSUMPTION OF RISK: All medical procedures entail some degree of risk, including the risk of permanent injury or disfigurement. By accepting and using the prize to be awarded in this Contest, each winner assumes all risks attendant to all medical or tattoo removal procedures administered by Lexington Tattoo Removal or its employees or agents.
5. CLAIMING YOUR PRIZE: The winner must claim his/her prize in person at the WBVX- FM Studios, 401 West Main Street, Suite 301, Lexington, Kentucky, 40507 during normal business hours (Monday-Friday, 9:00 a.m. to 5:00 p.m.) within ten (10) days after the day after the winner is announced, on the station website, in on-air announcements by telephone and/or email.. This is to verify that the prize is being given to the qualified winner. Prize(s) are non-transferable. Failure to comply with this deadline shall be deemed to be the winner's forfeiture of his or her right to claim a prize. Each winner must prove he or she is a qualified winner by presenting identification acceptable to WBVX- FM (e.g., state drivers license; state issued identification card; valid passport with address verification; or birth certificate with social security card and photo identification and address verification). Winners will be required to complete a Form W-9 for tax purposes. If the proper forms are not completed and returned, prizes will be considered forfeited. If a winner cannot prove he or she is a qualified winner, the prize will not be awarded to the person claiming the prize. All unclaimed prizes remain the property of WBVX- FM
6. ELIGIBILITY: Individuals must be 18 years or older to be eligible to participate and win prizes in this sweepstakes and be a resident of the State Of Kentucky. You are not eligible to enter this sweepstakes if you or a member of, or your immediate family works for WBVX- FM, LM Communications, Inc. LMC Broadcast Media Group or Lexington Tattoo Removal or other Kentucky radio stations, or any of these companies' parent or related companies, subsidiaries, affiliates, or advertising agencies. In order to be eligible to win a prize in this contest, you cannot have won or accepted any prize with a value of up to $599 from WBVX-FM within 30 days prior to the awarding of a prize to you in this contest, or won any prize or combination of prizes with a total stated value of $600.00 or more from WBVX- FM within 60 days prior to the awarding of a prize to you in this contest. These restrictions apply even if you reject the prize. Anyone participating in this sweepstakes or claiming a prize in this sweepstakes in violation of these rules will be disqualified from winning a prize in this sweepstakes and from participating in WBVX-FM contests/sweepstakes for a period of one year.
7. RELEASE; CONSENT TO USE LIKENESS, VOICE AND ADDRESS. Each winner must execute an affidavit of eligibility. Each winner (a) agrees to release and indemnify WBV X- FM, LM Communications Inc, LMC Broadcast Media Group or Lexington Tattoo Removal (including their officers, directors, employees and subsidiaries, affiliates, parent or related companies) from and against any and all liability, claims, damages and actions arising directly or indirectly out of/and or sustained in connection with the awarding, acceptance or use of the prize(s), (b) agrees that no sponsors or agents have made any representation, warranty or guaranty relative to the prize, and (c) consents to the use by the WBVX-FM and the sponsors of this sweepstakes for promotional purposes only of his/her likeness and/or voice and address and his or her contest entry (which may be posted on the WBVX- FM website) without any additional compensation. By participating in this contest, each participant agrees to the application of these official rules.
8. MISCELLANEOUS: Decisions of WBVX- FM concerning any and all matters with respect to this sweepstakes shall be final. Sweepstakes is void where prohibited or otherwise restricted by law. WBVX- FM reserves the right to change the prize values at any time. WBVX- FM is not responsible for printing errors in the sweepstakes materials or these rules. WBVX- FM is not responsible for problems accessing the website, or technical or atmospheric conditions that disrupt the completion of the entry, or any other problems which might or might not result from this sweepstakes. WBVX- FM in its sole discretion, may disqualify any entrant from participation in or use of any or all portions of this sweepstakes, and refuse to award the Prize, if participant engages in any conduct WBVX- FM deems to be improper, unfair or otherwise adverse to the operation of the sweepstakes or detrimental to other entrants of the sweepstakes. Such improper conduct includes, without limitation, falsifying personal information required during registration or prize claim, violating any term or condition stated herein, accumulating entries through methods such as automated computer scripts or any other programming techniques, allowing others to use entrant's personal information for the purpose of accumulating entries, or intentionally trying to defraud, reverse engineer, disassemble or otherwise tamper with the computer programs in connection with this sweepstakes. Participants agree that WBVX- FM may void any part of the Prize that participant may have won and/or require the return of any part of the Prize that participant may have won as a result of such improper conduct. Participant further acknowledges that any forfeiture of the Prize and/or return of the Prize shall in no way prevent WBVX-FM from pursuing other avenues of recourse such as criminal or civil proceedings in connection with such conduct. WARNING: ANY ATTEMPT TO DELIBERATELY DAMAGE OR UNDERMINE THE LEGITIMATE OPERATION OF THIS SWEEPSTAKES MAY BE A VIOLATION OF CRIMINAL AND CIVIL LAWS AND SHOULD SUCH AN ATTEMPT BE MADE, EACH OF THE SWEEPSTAKES ENTITIES RESERVES THE RIGHT TO SEEK DAMAGES OR OTHER REMEDIES FROM ANY SUCH PERSON(S) RESPONSIBLE FOR SUCH ATTEMPT TO THE FULLEST EXTENT PERMITTED BY LAW. If, for any reason, the Sweepstakes is not capable of running as planned by reason of infection by computer virus, worms, bugs, tampering, unauthorized intervention, fraud, technical failures, cancellation of show, scheduling changes or any other causes which WBVX- FM, in its sole opinion believes could corrupt or affect the administration, security, fairness, integrity or proper conduct of this sweepstakes, WBVX- FM reserves the right at its sole discretion to cancel, terminate, modify or suspend this sweepstakes and select the Prize winner from entries received prior to the action taken or in such other manner as WBVX- FM may deem fair and appropriate. By participating in this contest , you acknowledge and agree that WBVX- FM may collect the personal information submitted by you, and use information pursuant to the WBVX- FM privacy policy available at www.classicrock921fm.com
For our General Contest Rules, click HERE!