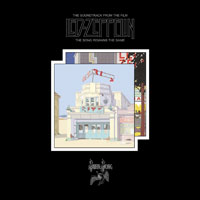 It's the final re-issue from the Led Zeppelin Collection.  The Song Remains The Same Deluxe set was released on 9/7/18. It's the ground breaking concert film and soundtrack of "The Song Remains The Same", remastered for DVD and Blue Ray!!  Kelli has your copies of the CD all this week!  Listen for the Led Zeppelin Wheel O' Fun at 7:20!
Last week, Max highlighted a few of the tracks that were left our of the original version and are now included in this re-issue.
In case you missed the show on Whole Lotta Zeppelin (#CR921WLZ), Here's the show with many of the tracks that did not make the original version!

Part 1
Part 2
Part 3