What a fantastic morning with Mark Farner! We talked about a lot!  Because of time constraints, we couldn't air all of it,  so sit back and listen as Mark talks about Guitars, Family, Veterans, Health, Friends in the biz, plus 5 songs he would take if he had to be stranded on a desert island. He talked about the new projects coming down the pike..  Here's the full length interview! 
Get his new DVD HERE!!
Proceeds of the pre-sale will go to the Veterans Support Foundation.  Click the link below…
Here's a throwback when I had hair…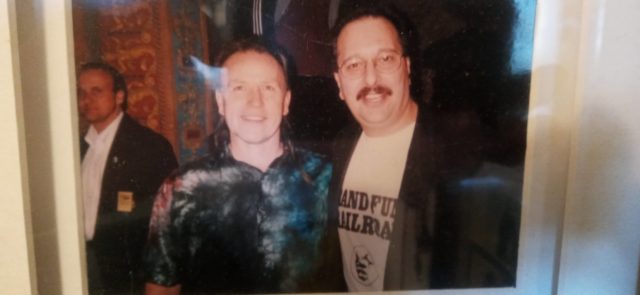 Thanks to Melissa Kucirek for hooking us up!!!!!!