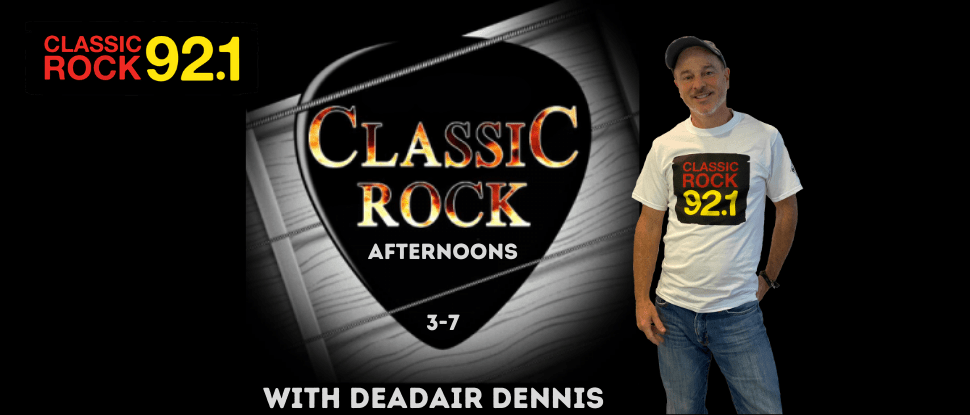 E-MAIL DeadAir Dennis!   CLICK HERE!
Thursday 2/25/21
I opted for pickup at 'Kentucky for Kentucky' Store on Bryan Road because I wanted to see the Cocaine Bear in person but I got there too early.  Also, I think they're only doing order pickups at the door.  Perhaps next time, but check out the corduroy Kentucky hat i bought.  Pretty sweet, right? 

Can't believe the weekend is almost here.  I think Bryan Himes and I only have one gig and that's tomorrow (Friday) night at our beloved 'Twisted Cork'.  It's been awhile since we've seen Prentice and Mama Sue, but we'll be making more frequent stops in the months ahead as we are booked twice monthly.  Come out, grab a beer inside and sing a song with us!  Bryan does a great job of having fun with our Gig flyers and here's the one he created for tomorrow night.
Again… Pretty Sweet, right?!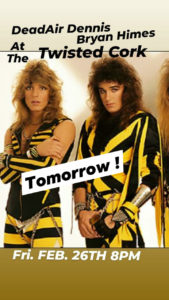 ---
Wednesday 2/24/21
Drove to Paris, KY today.  Delivered lunch for Melissa Faine and her crew at Kentucky Bank and got to walk across the street to the beautiful courthouse and the memorial.  That's when we ran into the HoneyBee!  An old friend, Melissa Willoughby and we commenced to chatting for about a half an hour.  So many reminders of how awesome Bourbon County is!
Guess it was a good day for us and 'Melissa's.
Make sure y'all sign up on our website so we can draw your name and bring you free lunch from Clark's Pump N' Shop!  Online:  ClassicRock921fm.com  Sign up for 'Rock the Jobsite'!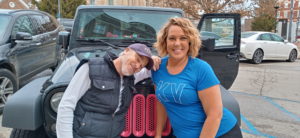 ---
Tuesday 2/23/21
Breaking News: Tiger Woods Crash.  Just released info saying that his injuries are not considered life threatening.  The golfer has sustained multiple leg injuries and was rescued with EMS using the 'jaws of life'.
Thought I'd attach a pic of me and 'Abe' from Horse & Barrel Tours!  Abe stopped in last week to talk about the distillery, wine and horse country tours he gives throughout the bluegrass.  I decided to go read the reviews and the guy is crushing it with a 4.9 on google reviews.  Here's their website, if you ever want to take your friends or family on a personalized tour through the Commonwealth!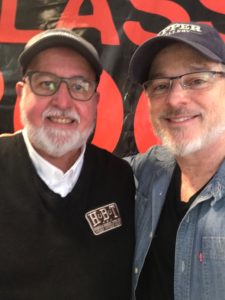 Here's ABE!!!!!
---
Monday 2/22/2021
It was a grand ol' tour around the city playing music!  Friday Night we played at the very cool, hip (and growing!) Greyline Station at 101 West Loudon.  Saturday Night Bryan and I played at Cocktails Too! and were joined by Ray Ferguson, who you may remember in The Guess Who a few years back!  It took a little prying, but Ray agreed to join us onstage for a little rave up on 'American Woman'.  Good times, Y'all!  (Thank you Tara Tipton, center 2nd photo, for the pics!)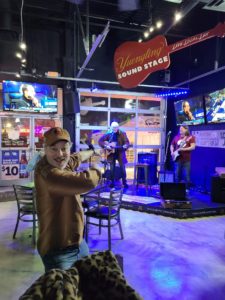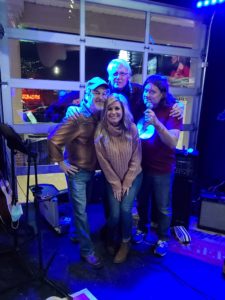 ---
FRIDAY!  2/19/21
Today signifies a well-deserved weekend for a lot of people who've been going nonstop all week, and if YOU are one of them… 'I SALUTE YOU'!   I want to write a 'Real American Hero' song for each of you.  So they say it's gonna warm up?!  Most of us are ready for all this snow, slush and ice TO BE GONE.
And remember, 'Don't eat the yellow snow' is still in play.  Here's just a little video reminder from our little 'Raisin'.
---
2/17/21
Views from North & South Broadway, so you can see the incredible work the road crews have done these last many days.  Several main arteries in Lexington are even clearer than the downtown streets.  Tates Creek and Richmond Roads are in very good condition.  All of this information of course will be void later this evening when our THIRD round of Winter Storms blows through… But I just felt it was necessary to emphasize what a great job our Road Crews have been doing!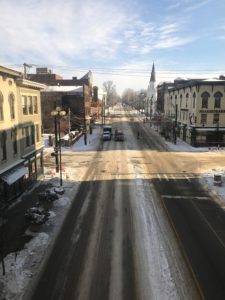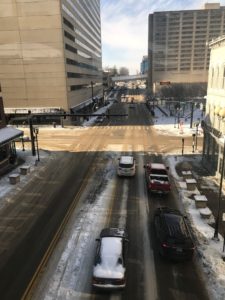 I also need to wish my sister, Tara a Happy Birthday!  I'd include a photo, but you know… the lens broke.  Ha!  Couldn't let that joke slip by!  Happy Birthday Sis, you're catching up with me!
---
"A Valentine Visit from the Ky Taste Buds"
Friday, February 12, 2021
2/12/2021-  That's a lot of 1's & 2's…
Happy Valentine's Weekend Y'all.  I'm blessed and lucky enough to get to work with the Kentucky Taste Buds, Tam & Leigh!  Who surprised me with a delicious rose cookie, how sweet!  (Thanks Cheryl's Cookies!)
Let's see how much more Valentine's love I can get this weekend! 
Hey come see me and Bryan Himes this weekend.  Friday Night at the Rickhouse Pub on Manchester in the Distillery District, and Saturday Night at the Malabu Pub.  The proof is in the pubbin'!  We'll be playing all your Tom Petty, Stones, Skynyrd and Tyler Childers songs!
And finally, Happy Valentine's!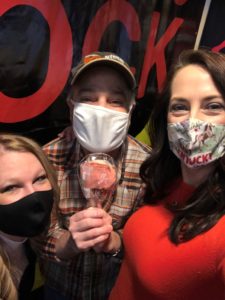 ---
Monday, February 8, 2021
Happy Birthday 'Toots'!
My mom turned 85 yesterday.  85!  There's a cute story behind her nickname.  My mother and her sister were always together skating, schooling, saving their quarters from their supposed lunch breaks, crafting and creating, running errands for the old man who lived in the apartment below and running the streets grabbing change from phone booths.  'Street Urchins' was what they would've called them back in the day, and they earned the nicknames 'Toots' and 'Boots'.  Everyone still calls them that to this day.
Happy Birthday Momma!  I love you so much!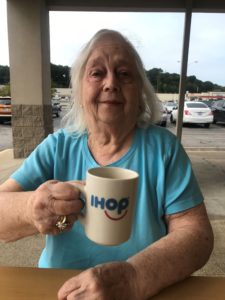 ---
Wednesday, February 3 2021
Another ShoutOut to VisitLex.com!  I've been doing a lot of discovery lately, mostly with restaurants and pubs!  This past weekend a group of us went to the Blue Sake Sushi in the Summit at Fritz Farm.  ProTip:  Go on Sunday, they've got a special menu for 'All Day Sunday Happy Hour'! 
Plus, you can get your pic taken with Godzilla!
Cheers & Thanks again, VisitLex.com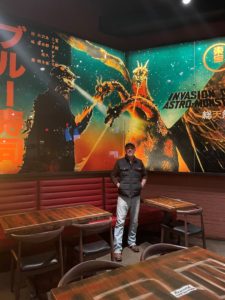 ---
Tuesday, Groundhog Day, February 2, 2021
Raisin says 'Suck it, Phil.  You're a horrible weather prognosticator!  Here's me and my shadow, and neither one of us are scared of you!  Besides i'm ready for pooping outside'.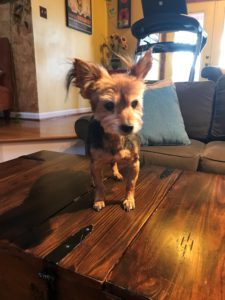 Yep, Raisin got a haircut and is ready to Rock 2021 so hard.  She says Phil got it all wrong, and that we've only got 3 more weeks bad weather, and then a long March of cool, but not bad weather, with a near 100% chance of treats everyday. 
It's probably the wrong time of the year to admit I've never seen 'Groundhog Day'.  I'll bet Bill Murray's never seen it either.  Look at that guy man, he ain't got time to watch movies.  Bill Murray is out livin'!  Although even he has seemingly retreated from the spotlight… and the weather, and the virus, et al.  Last I heard of him, he made a Jim Jarmusch movie last year called 'The Dead Don't Die' or something like that.  (Tom Waits has a bit part in it). 
I'll bet he hasn't seen that one either.
Well, here's hope Puxtatawney Phil is wrong.
---
Wednesday, January… Sorry, VANuary 27, 2021
Best thing on YouTube right now?  This Star Wars Jawa playing Eddie Van Halen's 'Eruption' on what would've been Eddie's 66th Birthday! 
Speaking of otherworldly aliens, a robot from Zim's Cafe is bringing me beer this afternoon.  Watch our Facebook page for the 'Live Cam' shot.  Big thanks to Zim's and VisitLex.com
It's been a big week of Radio Fun, Here's to more!
---
Monday, January 25, 2021
That was fun!  Some weekends you just want to live over again.  It started with a quiet Friday Night which is pretty unusual, but first thing Saturday Morning it began with a tour at the historic James E. Pepper Distillery, then an overnight stay at the newly rennovated historic Campbell House Hotel.  Outside it still looks basically the same, but inside everything has changed, with an awesome Equestrian Theme, new chef and bar area and you have to check out the new ballroom and conference rooms.  I never post pictures of food, I swear… But I've made this one exception!  And as you can tell Mrs. DeadAir is a big fan of cheese cake, and I've never tasted anything as good as the Blueberry cobbler… except maybe the LBC Peppermint Porter.  Thanks to Sean & his staff at The Rackhouse Tavern for taking such good care of us, as well as managers Kyle & Gary with a special ShoutOut to VisitLex.com for taking care of the reservations.        Spring will be here soon, and I can't wait to hear the sounds of Ben Lacy live on the new outdoor space they've created.  Bravo to The Campbell House, one of the new Curio by Hilton Hotels.
And don't forget to check out VisitLex.com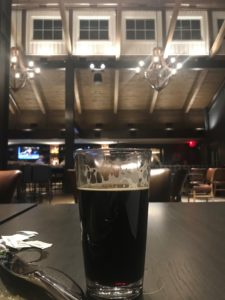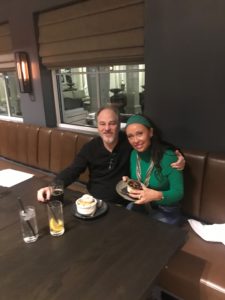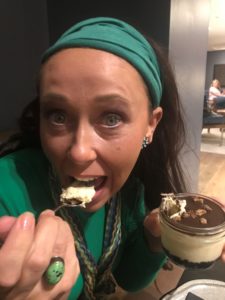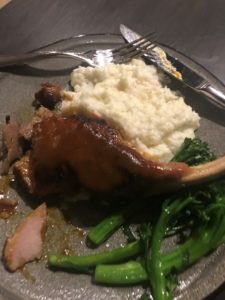 ---
Friday, January 22 2021
Happy Friday Y'all.  Max and I sitting at the desk today talking about February and even March Radio ideas and plans and I just snapped a random pic of my desk.  It's probably what most radio guys desks look… this is just a sample of some of the local artists that I adore.  I mean, we're so blessed to have so many talented, music-loving musicians in this area and I continue to be even more amazed when I see them live. 
I've been talking quite a bit about VisitLex.com lately, and the need for all of us to get out and support the restaurants, hotels, distilleries, pubs, etc… If all of us could just get out once a week it would help #KentuckyRecovery.  Local bands will appreciate seeing you out too.  Of course, be safe.  And Thank You.  I'm not a preacher, just someone who loves Kentucky.
Let's give a 'End of the Week' ShoutOut to BeerMan who celebrated his 49th birthday this week, I took him out for some pub n' grub at the excellent Cocktails Too!  Saw an old High School chum (Sheila Hancock!) at A.P. Suggins on Romany Road, and did some salivating curbside with Taco Time (in the Zandale Shopping Center).
Here's a pic of BeerMan and I horsin' around in the studio with Kentucky legend Maria Montgomery.
Cheers Y'all, Have a blessed weekend!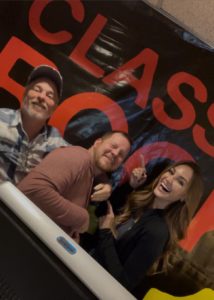 ---
Friday!  January 15, 2021
Before we close out the week, let's give a shout out to Kevin Staed and his crew at Best Choice Supply in Lexington.  Two weeks into 2021, and two winners now as we continue to 'Rock the Jobsite'!  Make sure you guys sign up and we'll try to draw your name and bring you free Krispy Krunchy Chicken lunches from Clarks' Pump 'N Shop! 
My brother Bryan Himes and I are in the middle of a three night tour!  We played for Tim, Cassie & Kat last night at Patchen Pub, and tonight we'll be back at the Chevy Chase Inn.  Saturday Night we'll make our first appearance at The Elkhorn Tavern.  I hope I get a chance to meet a few of you guys & gals along the way.  Thank you Mike & Erin Tuttle for coming out last night, you too Bobby and Candace!
Cheers!  The Weekend is Here!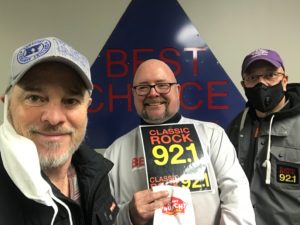 ---
Wednesday September 2, 2020
No Softball, No Problem.  No Parks & Recreation league didn't stop Larry Hall (Hall Media Inc.) and BeerMan from meeting me at Kirklevington Park to toss some softball.  Take special note of BeerMan's ManBoobs.  Oh, and that's Mrs. DeadAir trying to sneak into the pic.


———————————————————————————————————-
Friday August 28, 2020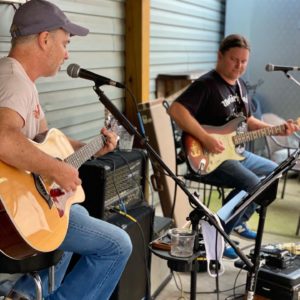 Sometimes I'll mention that local musician Bryan Himes and I play around time. Here's a shot from last weekend out on the patio at Chevy Chase Inn. We'll be back there Saturday, and then Sunday evening we'll be playing at Cocktails Too on Tiverton Drive, so come out and join us for a few songs!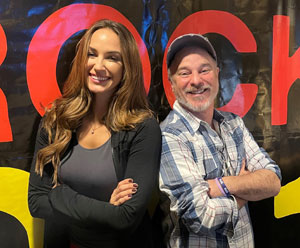 E-MAIL DeadAir Dennis!   CLICK HERE! Thursday 2/25/21 I opted for pickup at 'Kentucky for Kentucky' Store on Bryan Road because I wanted to see the Cocaine Bear in person but I got there too early.  Also,