E-Mail Max HERE!

Its Tuesday, November 24, 2020!  A TO Z Week is UNDERWAY!  Click the banner below to see what you missed!!
CLASSIC ROCK NEWS:
Sammy Hagar, Boz Scaggs & Bonnie Raitt, Kevin Cronin, Joe Satriani, Los Lobos, Colin Hay and others will take part in Love You Madly – A Stream for Santa Cruz Fire Relief on December 5th at 10pm ET on Nugs.TV or SantaCruzFireRelief.org.
100% of all donations raised will go directly to the Fire Response Fund managed by partner organization Community Foundation Santa Cruz County.
Bon Jovi will stream a new concert documentary, On a Night Like This – Bon Jovi 2020, Friday at 6pm ET on their Facebook page. It was filmed in Nashville and captures the band performing its latest album live for the first time.
Ozzy Osbourne says one of the ways he's been coping with the pandemic is to shoot "thousands of rounds" of target practice with a pellet gun in his garden. "It's anything to get my mind off this [bleeping] pandemic,"
Bruce Springsteen has released another video from Letter to You.
"The Power of Prayer" clip mixes footage from the album's sessions along with vintage footage of him performing.
CLASSIC CUT OF THE DAY:
Buffalo Springfield: "For What It's Worth"
The Hook: A young Stephen Stills reacts to a pair of events.
Album: Buffalo Springfield
Year: 1967
Writer: Stephen Stills
Stats: Peaked at number-seven on the Billboard Hot 100
Background: Buffalo Springfield's second single, "For What It's Worth," launched the group's career, earned a gold record and was the only Top 10 of a short career. It came about after one of the group's three singer-guitarists, Stephen Stills, was an eyewitness to what became known as the Riot on Sunset Strip, in which cops used heavy-handed tactics against kids protesting the closing of a local nightclub. Stills explains the inspiration for the song, with a recollection from David Crosby.
Stephen Stills, with a little help from CSN bandmate David Crosby, recalls what led him to write his Buffalo Springfield hit "For What It's Worth."
SPORTS REPORT OF SORTS:
Kentucky Basketball … The University of Detroit Mercy's men's basketball team will not be making the trip to Lexington this weekend due to a positive COVID-19 test in the program,  Kentucky head coach John Calipari's son, Brad Calipari, plays for the Titans.
Even though this is the right decision, as a father I'm still disappointed. Was really looking forward to having @bradcalipari back this week, BUT we will reschedule the game & he'll have an opportunity to play in @Rupp_Arena. At this point I just hope their team remains healthy. https://t.co/JETnyEotGu

— John Calipari (@UKCoachCalipari) November 24, 2020
Keion Brooks expected to miss first week of games. Brooks is day-to-day with a lower leg injury and he has not done live stuff in practice yet. Calipari says he is conditioning, but he doesn't "feel comfortable" until Brooks gets some live work.
Pro Football … The Baltimore Ravens are the latest team to have to deal with this coronavirus mess. Multiple members of the organization tested positive — so they closed their facility yesterday (Monday). Those who tested positive are now self-quarantining. The team is scheduled to play a big-time game against the Pittsburgh Steelers on Thanksgiving night. We'll see if they can keep this thing together and play that game.
Baseball … Here's something to look forward to… The Chicago White Sox and the New York Yankees are now scheduled to play a "Field of Dreams" game on August 12th. As long as we're not dealing with public health issues, the two teams will play at the 8,000-capacity temporary ballpark next to the Field of Dreams movie site in Dyersville, Iowa. The game is expected to be televised on FOX and would be the first Major League Baseball game ever played in the state of Iowa.
ABSURD THING WE HEARD: Brought to you by Amanda's Hearing Care.  Click the photo to visit their website: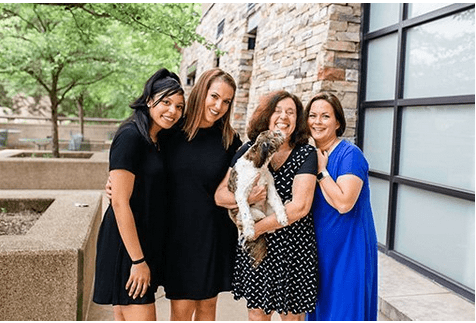 Still Alive, Even Down Under
An Australian TV program has issued an apology for suggesting that Bob Dylan had died.
It happened on the morning show Today in a story about an auction that took place in Boston last week at which transcripts of a series of interviews between Dylan and Tony Glover, a writer and folk-blues musician who ran in Dylan's circle during the early 1960s, were sold.
Although it was never actually stated verbally that Dylan had died, a crawl that ran under the segment read: "Late singer's documents sell for $495,000."
About a half hour later the show's host acknowledged that they'd made a mistake and apologized for the error.
"People are too obsessed with stuff looking perfect and can't find the beauty in some imperfections."
Its Monday, November 23, 2020!  A TO Z Week is UNDERWAY!  Click the banner below to see what you missed!!


THANK YOU!
Just wanted to thank DL Madden and his team at Toys For Tots-Richmond!  It was great to see you!  Glad we could help you get to your goals in toys for needy families!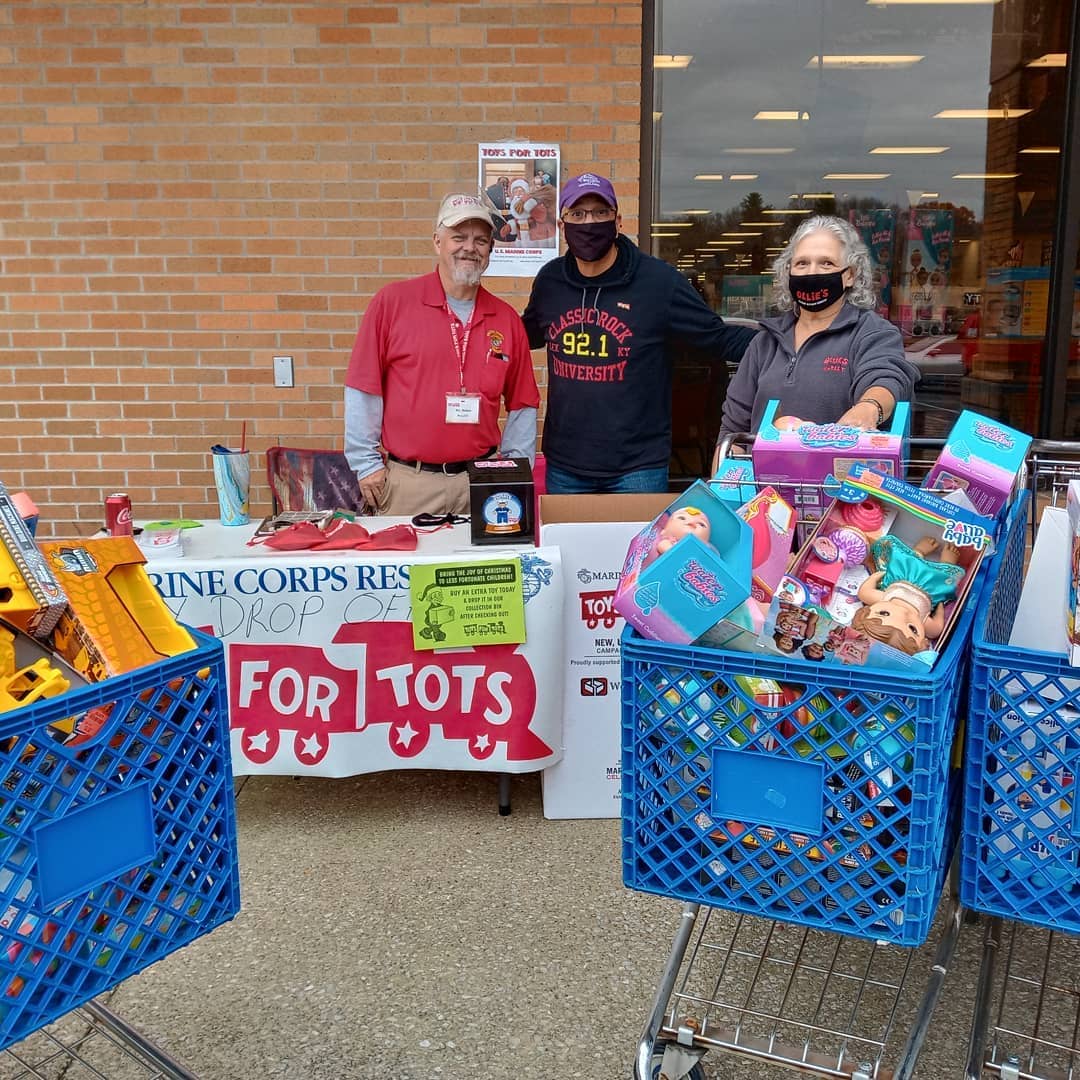 CLASSIC ROCK NEWS:
AC/DC's new album, Power Up, debuts at number-one in the U.S. on the Billboard 200 and in the U.K. on the Official Albums Chart.
In the U.S., the album moved 117,000 equivalent album units. In the U.K., it sold 62,000 copies, making it the biggest-selling disc of the year in its first week of release.
Angus Young says, "A very big thank you to everyone who put in their time, effort and creativity to get Power Up to number-one! Also a big shout out to all our fans, old and new. You are, and always have been, our guiding inspiration".
This in the band's third U.S. Number One, following Black Ice in 2008 and For Those About To Rock (We Salute You) in 1981. This is their fourth number-one album in the U.K., and first since Iron Man 2 in 2010. Power Up is AC/DC's 18th studio album.
The Slingerland chrome drum kit the late Neil Peart used in Rush from 1974 through 1977 is being auctioned online by Bonhams in Los Angeles. It's expected to sell for between $80,000 and $120,000. The hammer comes down on December 9th.
AC/DC has one fan who's got Power Up in heavy rotation — Slash.
The Guns n' Roses guitarist says he's happy that they made "such a great record at this point in the game. It's a really inspired album. I've had it in the car for the last couple of days and it's probably gonna sit there for a while. It's exciting for me. I'm happy for them, and I can't wait for this virus situation to end so we can go check them out on tour somewhere."
He adds that there's a reason this album is so good. "They're a great influence on people who think that rock 'n' roll is sort of just fun and games, and then as soon as any kind of mishap happens, [bands] break up or they fall apart or they quit. AC/DC is a great example of longevity. They're a great example of tenacity and perseverance, a great example of talent, and a great example of what rock 'n' roll is all about. So, I'm so stoked that they just continue to do it."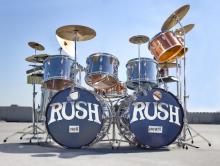 Photo Credit:  Rush Archives/Bohnams – Los Angeles
Wolfgang Van Halen has commented on the movement to memorialize Eddie Van Halen by his longtime hometown of Pasadena, California. Wolf told FOX 11 Los Angeles that he fully supports any effort to honor his father, but added that he'd personally love to see them name a street after him.
KISS will ring in 2021 with a live-streamed concert from Dubai.
KISS Goodbye 2020 will stream live in the U.S. at Noon ET, and tickets to watch it aren't cheap — they start at $40 and go all the way up to $1000 for a bundle that has "14 exclusive and limited-edition items" including a Blu-ray of the concert.
This huge production will be at outside Dubai's Atlantis Hotel, and guests at the hotel will be able to watch from their balconies. The show's promoters, Landmarks Live, are spending a million dollars on just pyrotechnics. And COVID-19 compliancy expenses for the 400-plus workers putting the show together will cost another $750,000. The band members won't see one another outside of the show and rehearsals, and everyone will be in their own separate cabin rooms on the flight to Dubai.
Gene Simmons tells Rolling Stone, "The best way to shut everybody up and get everybody to enjoy life right now is to make a big resounding noise and shake the heavens with some pyro." Paul Stanley adds, "Frankly, I wasn't interested in doing a stream on the level of Live at the Troubadour in L.A. Not that those aren't good, but they aren't KISS. Either we do this right, or we don't do it. For us, size matters."
A video and countdown clock for the show are posted on the band's website.
SPORTS REPORT OF SORTS:
College Football … The Mississippi Gulf Coast Community College football team made an epic entrance to its game against Jones College — but couldn't get onto the field because they were turned away at the end of the tunnel by the referees. The problem was … the team brought a chainsaw. Not sure if that's in the rule book, but NO CHAINSAWS ALLOWED. Nice try, though, right?
Basketball … The NBA plans to start playing games at the end of December, but Canada isn't having it. They don't want people gathered like that in hopes of slowing down all this coronavirus mess. So … The Toronto Raptors might start their season playing in Tampa. Florida. Which is pretty much as far away from Canada as you can get. This weird year just keeps getting weirder.
Joe Burrow of the Bengalsout for the rest of the season with a
left leg injury in a 20-9 loss to Washington. Joe Burrow tweets, "Thanks for all the love. Can't get rid of me that easy. See ya next year"
Cats Lose...BADLY!
CLASSIC CUT OF THE DAY:

The Kinks: "All Day and All of the Night"
The Hook: Ray Davies believes it paved the way for heavy metal.
Album: Kinks-Size
Year: 1964
Writer: Ray Davies
Stats: Peaked at number-seven on the Billboard Hot 100.
Background: "All Day and All of the Night," the follow-up to The Kinks' breakthrough single "You Really Got Me," is considered one of the prototypes of what would eventually become known as heavy metal.
Kinks frontman Ray Davies compares "All Day and All of the Night" to its predecessor "You Really Got Me" and talks about its relationship to what became known as heavy metal.
ABSURD THING WE HEARD: Brought to you by Amanda's Hearing Care.  Click the photo to visit their website: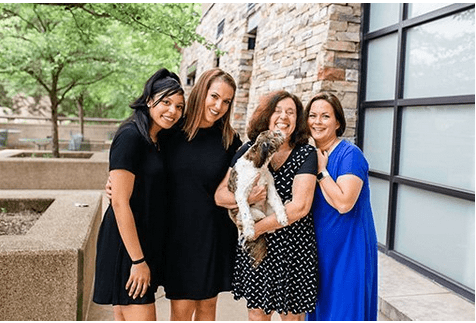 A Connecticut man took the idea of being a tree hugger to a whole new level — by coming out as a tree humper in a bizarre public display.
Naugatuck cops were called to a residence after John Fignar was spotted in a stranger's backyard "half-dressed, loving on trees, screaming, and eating branches." When he heard the approach of sirens, the 36-year-old suspect hopped a fence and fled to another victim's house, where he scared the residents so much that they bolted from their own home.
Cops managed to catch up with Fignar, but he wasn't as affectionate with them as he was with his lumber-bearing love. He allegedly spat at and assaulted officers before he was finally subdued.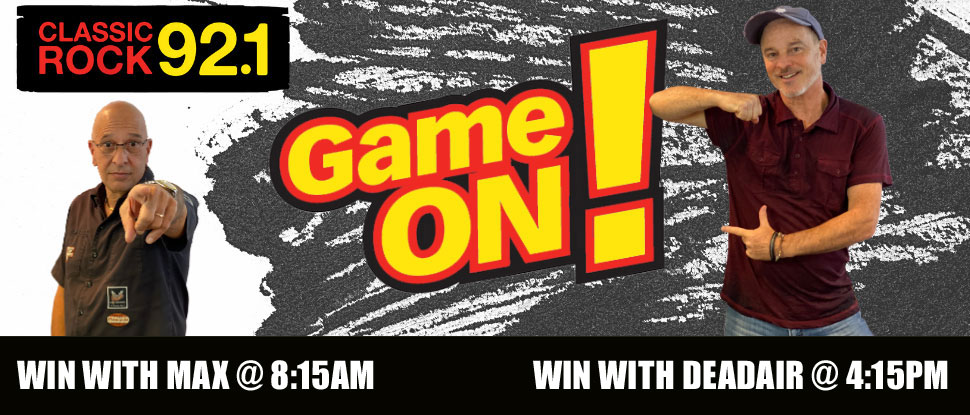 Win some Classic Rock Schwag, Pens, Bottle Openers and MORE!!  Catch you Tomorrow!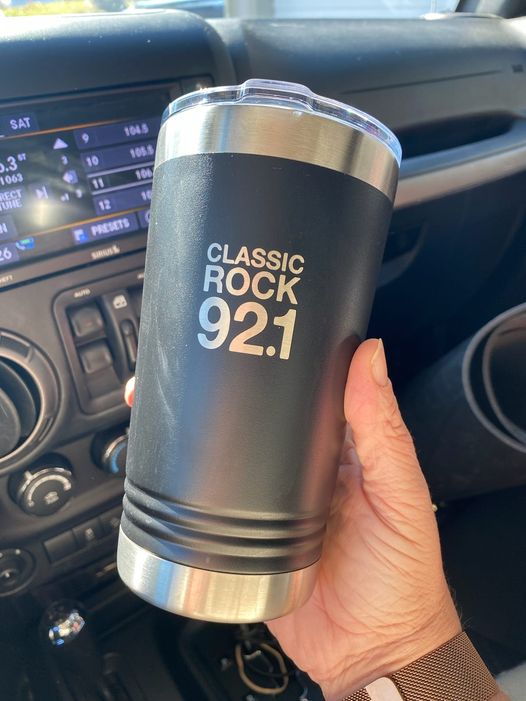 —————————————————————————————————–
Its Friday, November 20, 2020.  WELCOME TO THE WEEKEND!!!  Today is day 5 of:
CLASSIC ROCK NEWS:
Brian Johnson says AC/DC are "overwhelmed" by the reaction to their new album, PWR/UP, adding that all they wanted to do was make their late bandmate Malcolm Young "proud."
He posted a video shot in his Florida home in which he says they are working on a virtual video for the album's next single.
"The thing is, none of us have ever done this before, so it's gonna be brilliant, standing like a tit, by yourself, miming on a microphone because you know that we're miming, and we know that you know that we know that you know that we're miming, but still — it's gonna be fun. Angus [Young] is gonna be playing down in Sydney, Phil's [Rudd] gonna be whacking the drums in New Zealand, and Cliff's [Williams] gonna be paddling away. He might even come up to join me, 'cause he's not too far down the road. And Stevie [Young] somewhere in England, I don't know. We hope to put an exciting video together."
No word yet on what the next single will be.
The release of Paul McCartney's new album, McCartney 3, has been pushed back a week to December 18th.
Alex Van Halen's stage-played complete drum kit, which he used on Van Halen's 1980 tour, is up for sale at Reverb.com for $275,000. A portion of proceeds will go to charity.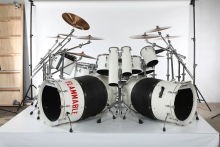 Photo Credit: Reverb.com/Alex Van Halen
ROLLING STONES: How About a Wheelchair 60th?
Keith Richards had another joke ready for an interviewer asking him about The Rolling Stones' 60th anniversary in 2022.
Last week Richards told GQ that their plans for the occasion "are to still actually all be alive." Now in an interview with the BBC he says he "hadn't even thought" about the anniversary before joking, "I don't know. I might get a new wheelchair."
Richards adds that his life has been "pretty exceptional… I'm really at a loss sometimes to sort of figure out how the hell I got here. But the music is the thing that keeps you going, so that's what I try and concentrate on."
A new Pantera beer, Pantera Golden Ale, will be launched in March by the Dallas-based craft brewery Texas Ale Project.
Happy Birthday Joe Walsh:  CLASSIC CUT OF THE DAY:
---
James Gang: "Funk 49"
The Hook: They'd already done "Funk 48," so why not?
Album: Rides Again
Year: 1970
Writers: Jim Fox, Dale Peters and Joe Walsh
Stats: Peaked at number-59 on the Billboard Hot 100
Background: That the first James Gang album contains a song titled "Funk 48" is indisputable. How it got that title, we may never know. But we do know how "Funk 49" got its title. Frontman Joe Walsh explains it — sort of.
Here's a bonus!
SPORTS REPORT OF SORTS:
BIG BLUE MADNESS (virtual) on the SEC Network,  tonight!
UK Basketball … the first three games of the schedule is out…
No. 10 Kentucky will open the season against Morehead State on November 25 at 6:00. Tip-off from Rupp Arena will air on the SEC Network.
On November 27, the Wildcats will face Brad Calipari and Detroit at 6:00 on the SEC Network.
On November 29, Kentucky will wrap up the Bluegrass Showcase against Richmond at 1:00 on ESPN. The Spiders have received votes in the AP Preseason Top 25 and have been picked to win the Atlantic 10.
Pro Football … On Sunday, the 0-9 New York Jets will fly across the country and play the Los Angeles Chargers. And even though the Chargers are a pathetic 2-7, the Chargers are still favored by eight-and-a-half points. But don't worry, Jets fans. Some number-crunchers ran a bunch of simulations about the last seven games of the season and it looks like there's a 60% chance of winning at least one of those games. The Jets will most likely get the first pick in the 2021 NFL Draft. Which is great for them. And, there's a very good chance that they won't end the season 0-and-16. Which is nice.
UK/Alabama tomorrow at 4PM
Bengals/Washington Sunday with Coverage starting at 11:30am
ABSURD THING WE HEARD: Brought to you by Amanda's Hearing Care.  Click the photo to visit their website: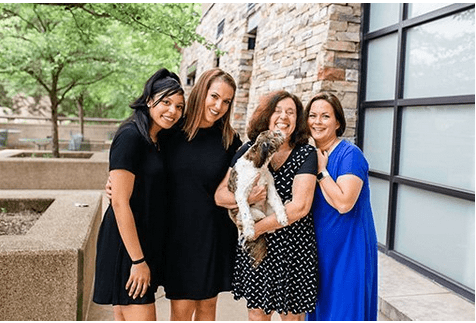 Vegetarian Mom Has Chicken Snit:
A mom in New Zealand is flipping the bird at a teenage babysitter — by taking her to court for serving a (McDonalds) chicken nuggets meal to her vegetarian children.
The woman, whose name has not been released, wants $650 in "emotional damages" from the 19-year-old, who was on her first shift looking after the seven-year-old girl and nine-year-old boy. While the teen was looking after them she said she wanted to reward them for their good behavior, by agreeing to buy the chicken nugget Happy Meal they'd asked for.
The babysitter plans to fight back, insisting that neither the mother or children had once mentioned they were vegetarian. The teen adds, "She literally ripped the nuggets out of their hands and started screaming that I'm horrible for allowing her children to eat dead corpses. And [was] yelling at her children for eating the meat."
The sitter also says, "She kicked me out without paying me and then later text me saying that I need to pay her $430 for each kid for the emotional damage I have caused them. She should have told me that she was vegetarian and I would have made sure to completely respect her family diet choice."
DON'T FORGET! Join Max and Dennis in Richmond at the Ollie's at 690 Eastern Bypass in Richmond.  Click on the pic for details and to donate: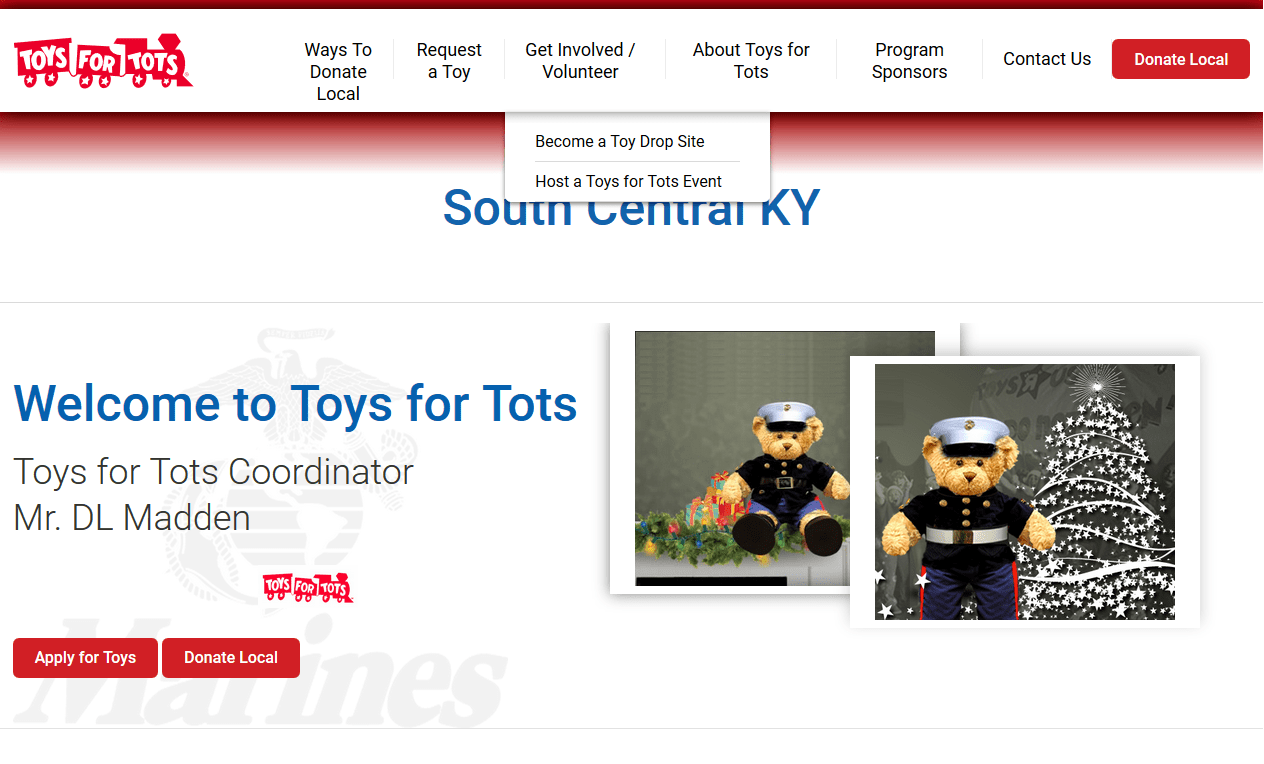 Its Thursday, November 19, 2020.  Today is day 4 of: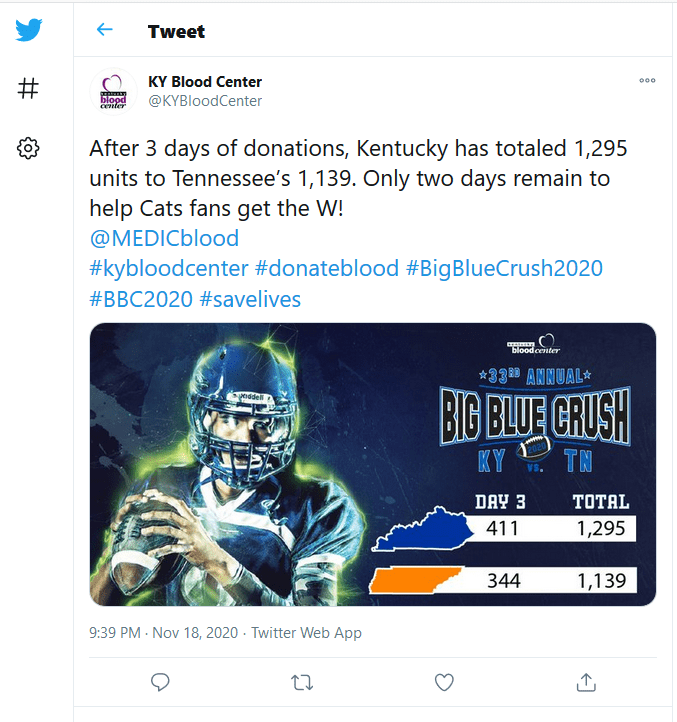 CLASSIC ROCK NEWS:
In a segment for 60 Minutes Australia, AC/DC's Angus Young recalls the painful and poignant decline of his older brother Malcolm, who died three years ago today — November 18th, 2017 — from dementia.
Angus Young on the heartbreak of watching Malcolm fade away.
Angus Young says music still connected him and his brother Malcolm, even near the end.
Power Up is AC/DC's first album since the death of Malcolm, but it contains songs he co-wrote that were left over from their previous albums dating back to 2008's Black Ice.
Here's the promo:
Here's the first of 2 segments…
Sharon Osbourne is self-quarantining for the second time after a co-worker tested positive for COVID-19. Three months ago, two of her and Ozzy's granddaughters, five-year-old Andy Rose and three-year-old Minnie, tested positive.
Steve Lukather is about to show off the new Toto lineup.
After warning us last fall that lineup changes were certain for future tours, Luke and vocalist Joseph Williams will premiere their lineup and familiar songs in the band's first ever live streaming show, this Saturday night.
With no touring possible since the winter, Lukather admits the decision to stream was pure business, after he and Williams purchased the rights to the Toto name from several former bandmates.
The toughest adjustment for Saturday's show will be playing without the instant feedback of a live audience. But that's the way things are in 2020.
CLASSIC CUT OF THE DAY: ('NUFF SAID)..
SPORTS REPORT OF SORTS:
The Kentucky High School Athletics Association has set a new start date for high school winter sports. They voted Wednesday to move the start of the winter sports back to January 4: Commissioner Julian Tackett said he could not in good conscience recommend starting winter sports as scheduled on November 23. He also said that he's not in a populararity contests…
The long-awaited 2020 NBA Draft is finally here, and Tyrese Maxey is the first UK player of the night to get his name called after being picked 21st overall by the Philadelphia 76ers.
Immanuel Quickley, a 6-foot-3 guard out of Maryland, was picked 25th overall by the Oklahoma City Thunder, but that pick was traded to the New York Knicks. Quickley will join former Kentucky assistant coach Kenny Payne in the Big Apple.
Pro Football … As the number of coronavirus cases continues to rise in the U.S. — and as the college football season continues to get messed up — the NFL is cracking down and requiring teams to operate under new rules to — hopefully — keep everyone safe. It's the usual stuff … grab-and-go meal service, limited time in the locker rooms and masks everywhere for everyone. There's a lot of money on the line. We'll see if the NFL can hold this thing together and get all their games played … right through the Super Bowl.
Bengals/Washington With coverage here starting at 11:30
ABSURD THING WE HEARD: Brought to you by Amanda's Hearing Care.  Click the photo to visit their website: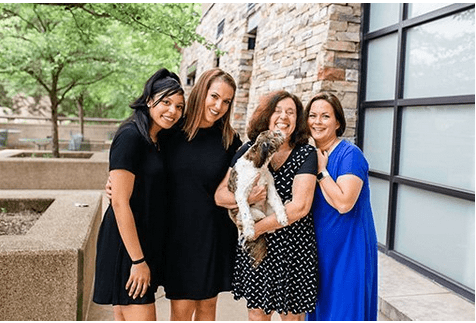 Police rushed over to a beach near Pensacola, Florida this week after receiving a horrifying 911 call about a headless body which had washed ashore. Fortunately, it was just a false alarm.
A woman was walking on the beach when she spotted a terribly decayed body wrapped in seaweed that was also missing a head. Another stunned witness called 911, but then upon closer inspection, they realized it was actually a headless store mannequin which had very clearly been in the Gulf water for a long time. It's unknown where the mannequin came from.
Its Wednesday November 18, 2020.  Today is day 3 of:


CLASSIC ROCK NEWS:
Gibson has released a trio of guitars inspired by vintage Gibson models that Jimi Hendrix played. One is a 1969 Flying V — in both right- and left-handed versions. The other is a right-handed 1967 SG Custom. Each sells for just under 10-grand.
Dave Mason will do another Facebook Live Q&A this Friday at 7pm ET, the same day as the release of his new album, Alone Together…Again, a re-recording of his 1970 solo debut, Alone Together.
Carlos Santana's Milagro Foundation has launched the Santana Scholars Program, which will award $100,000 to the non-profit group 10,000 Degrees benefiting first-generation college students. 10,000 Degrees awards over $4 million in scholarships annually, and leverages over $1 million in free financial aid. 10,000 Degrees students graduate from college with 85 percent less loan debt than the average college graduate.
Ozzy Osbourne, Julian Lennon, Moody Blues bassist John Lodge, former Yes keyboardist Rick Wakeman, Ten Years After and many others will be part of the Let Me Help Virtual Charity Concert on Tuesday, November 24th at 7pm ET. The charitable foundation raises money through music-focused events to help those whose lives and livelihoods have been affected in some way by an unforeseen circumstance or illness.
Joe Walsh doubled the $3,000 in pledges he received during his show last Saturday on public radio KCSN in Los Angeles.
Former KISS guitarist Bruce Kulick will headline Kissmas Masquerade, which is being put on in Sarasota, Florida on December 18th and 19th by the organizers of the KISS Kruise Fest to replace events that were canceled earlier this year due to COVID-19. Kulick will perform an acoustic set of KISS songs on the 19th.
Paul Stanley and his R&B covers band Soul Station recently shot five performance videos for songs off their forthcoming album.
Proving that old adage that death sells, "Distance," the first song ever released by Mammoth WVH — Wolfgang Van Halen's solo project — sits atop the iTunes Top 100 Songs chart, just over a month after the death of his father, Eddie Van Halen.
The chart contains hit singles from all musical genres downloaded from the Apple iTunes music store, including today's hot pop, rap, rock, and country songs.
Commenting on the honor, Wolfie tweets:
#1 on @iTunes. Not just rock, but overall. I'm speechless.

The response to Distance has been mind-blowing and I'm so thankful for each and every one of you.

Know that the weight of this moment is not lost on me.

Thank you.

Wish you were here for this, Pop. pic.twitter.com/MTcHoEl0DV

— Wolf Van Halen (@WolfVanHalen) November 17, 2020
CLASSIC CUT OF THE DAY:
Cream: "White Room"
The Hook: Inspired by something that took place in a room in Sheffield, England, but that's all its late co-writer would say about it.
Album: Wheels of Fire
Year: 1968
Writers: Jack Bruce and Pete Brown
Stats: Peaked at number-six on the Billboard Hot 100.
Background: The late Cream singer-bassist Jack Bruce once told us that he knew the room that inspired the hit "White Room," and then laughed as if to say he knew it very well. But he was hesitant to share the details of exactly what took place there.
SPORTS REPORT OF SORTS:
The KHSAA is looking to meet today to talk about winter sports…. 106 of 120 counties are in the red zone…with the positivity rate coming near 10 percent…. DO YOU REALLY NEED TO TALK??
The 2020 NBA Draft happens tonight and Kentucky is projected to have just one first-round pick in guard Tyrese Maxey.
UK Hoops … The NCAA has granted immediate eligibility to University of Kentucky guard Robyn Benton, making her eligible to compete for the Wildcats in the 2020-21 season..
Kentucky guard Rhyne Howard has been named the SEC preseason Player of the Year
Baseball … Curt Schilling, Roger Clemens, and Barry Bonds are the leading candidates returning to baseball's Hall of Fame ballot in a year without any favorites among the new names.
The Chicago Cubs announced yesterday (Tuesday) that Theo Epstein will step down as the team's president of baseball operations. All he did was put together the team in Chicago that won their first World Series championship in 108 years. Oh, and before that, he was the general manager of the Boston Red Sox — where he put together the team in Boston that won their first World Series championship in 86 years. Seems like he knows what he's doing. So, it seems like he might be able to get another job, somewhere.
ABSURD THING WE HEARD: Brought to you by Amanda's Hearing Care.  Click the photo to visit their website: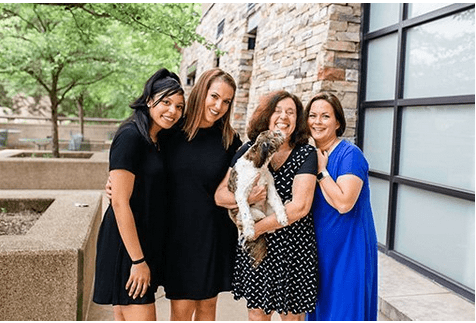 An Egyptian fisherman is lucky to be alive after a small fish swam down his throat and obstructed his breathing.
The man barely made it to the emergency room as he was gasping for air and doctors could tell he was choking on something. They placed him on his back, pried open his throat and pulled out a live fish. The man was immediately relieved and able to breathe again. He was also able to speak, which was a good thing because he needed to explain to everyone how a fish was able to swim down his throat.
He explained that he caught the fish and put it between his teeth so he could free up his hands to unhook another fish he had caught. But the little swimmer squirmed around, slithered down the man's throat and got stuck.
NEW BEERS:
Even though President-elect Joe Biden doesn't drink, a brewery in Delaware is honoring him with his very own beer.
Wilmington Brew Works will be releasing an IPA called Rail Car One, a triple dry-hopped brew that clocks in at 8% alcohol content.
The label on the can doesn't feature a picture of Biden's face, but there is a picture of aviator sunglasses, just like the ones Biden wears.
Also:
Waffle House is releasing its own beer — and it smells just like bacon. The restaurant chain worked with Oconee Brewing Company to create something called Bacon & Kegs … you know … instead of "bacon and eggs?" It sounds — and probably tastes — magical.
—————————————————————————————————–
Its Tuesday November 17, 2020.  Today is

We also powered up today!!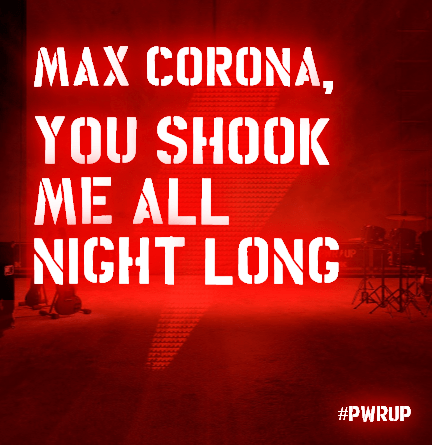 CLASSIC ROCK NEWS:
Wolfgang Van Halen clarified some major things that were going on within Van Halen, and the last three years of his dad's, Eddie Van Halen, life.
Wolfgang tells all in a recent interview that Eddie's health went downhill after doctors diagnosed him with Stage-four lung cancer in 2017 and gave him six months to live. That led to treatments in a German hospital that prolonged Eddie's life an additional three years.
Then last year, Eddie had a motorcycle accident and was found to have a brain tumor. Wolfgang adds that the accident along with his past health issues began stacking up, to the the point where "it just never let up."
Before that, he'd approached his dad with the idea of a tour that would include all the past Van Halen members, for which he would serve as the opening act. Eddie eventually warmed to the idea and everyone involved was "excited about it." But "it just didn't pan out, unfortunately." He thinks what they'd called the Kitchen Sink Tour "would have been insane."
Wolfgang also knocked down recent rumors that he's already started compiling material from Eddie's vault of unreleased Van Halen material, saying it would be "a while" before that would happen. He won't "put a timeline on" when he'll get to it, but says it won't be "in the immediate future."
During the interview he also unveiled his new Mammoth WVH single, "Distance."
Here's a early VH recording at Pasedena High School…..
Hudson Music has announced The Neil Peart Drumset Scholarship. Applications begin in March 2021 through the Percussive Arts Society. The Society will annually award four drummers the opportunity for online drum lessons from well-known artists/educators.
Cheap Trick's live version of "I Want You to Want Me" provides the soundtrack to CBS-TV's new promos for the fall season. Aerosmith's cover of The Beatles' "Come Together" was used in the first round of promos.
Mike Campbell and the Dirty Knobs have released a video for "Irish Girl" from their debut album, Wreckless Abandon, which comes out on Friday.
Rod Stewart's son Sean is dating reality TV personality Audrina Patridge — at least according to Us Weekly.
Tower Records is back — as an online retailer. The iconic nationwide record chain, which closed its final locations in 2006, may also open some pop-up shops during the holiday season.
Nile Rodgers will host this year's edition of Stars Come out to Sing Xmas, the annual service held by Britain's largest independent music therapy charity, Nordoff Robbins.
The Who's Roger Daltrey, Florence Welch of Florence and the Machine, Simple Minds, Sir Cliff Richard and OneRepublic are among the performers for the global event, which will be livestreamed for free at Nordoff-Robbins.org.uk on December 15th a 2 p.m. ET.
Performances will take place at the artists' homes and Abbey Road Studios, while the choir will be filmed at St. Luke's Church in London. Donations to Nordoff Robbins are encouraged.
CLASSIC CUT OF THE DAY:
ZZ Top: "Cheap Sunglasses"
The Hook: Fans let them know that they couldn't drop it from the set.
Album: Deguello
Year: 1979
Writers: Billy Gibbons, Dusty Hill and Frank Beard 
Stats: Peaked at number-89 on the Billboard Hot 100, but still a rock radio and fan staple.
Background: Bands that have been at it for a long time know you can only play so many songs from your new album in concert. People want to hear your classics. ZZ Top drummer Frank Beard recalls one song their fans just weren't going to let them leave town without playing.
ZZ Top drummer Frank Beard on one tour in which they tried to leave 'Cheap Sunglasses' off their setlist.
SPORTS REPORT OF SORTS:
"It's pissing me off to be honest with you."
Mark Stoops calmly went ballistic on the defense
"It's pissing me off to be honest with you."

Mark Stoops went off on the Kentucky defense during today's press conference. Allowed 400+ yards to Vanderbilt. #BBN pic.twitter.com/ssdcdRulcN

— Alex Walker (@AlexWalkerTV) November 16, 2020
ABSURD THING WE HEARD: Brought to you by Amanda's Hearing Care.  Click the photo to visit their website: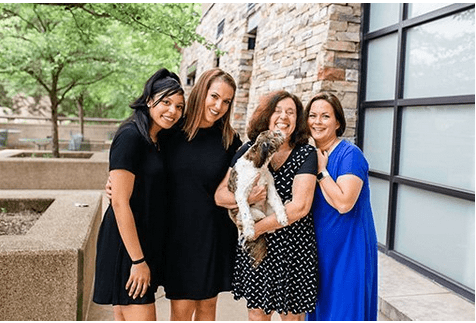 Some pretty unusual signs recently appeared posted outside a school in France with an important message for parents: "Stop throwing students over the gate."
The reason for the signs is simple. When the school day begins, the gate is closed. So parents who have been arriving late with their kids have literally been tossing them over the locked gate so they could get to class. The sign shows a cartoon of a parent hurling a small child to get over the fence. The text on the sign asks parents not to throw their children, and instead wait for the gates to be opened again at 10 a.m. or 3 p.m.
School officials say there have been a few cases of kid tossing and luckily no one's been hurt.
CLASSIC ROCK NEWS:
Jimmy Page says he has a new inspiration for returning to live performing — the coronavirus lockdown.
The Led Zeppelin legend tells GQ that when the lockdown began he thought, "Right, now's the time to start thinking about coming back at some point and being able to perform." Page says he believes even more strongly after the global shutdown of live concerts that "music means nothing" without live shows and is "worried" about the effect it will have on new artists.
He goes on to call this year "a very sad and desperate time" and bemoans "what this virus has done…to families, to the arts and everything we love and hold dear and the whole concert situation…I will never be one of those people who'll record alone and send someone a file. I never went into music in the first place to do that, it was for playing together and this is what it means…For me it's always been the most important thing."
The latest drama in Phil Collins's contentious divorce settlement with Orianne Cevey — she now claims she can't leave their Miami mansion because it would upset the physical therapy regimen she's been following since injuring her spinal cord during a martial arts exhibition six years ago and leave her "wheelchair bound." Skeptics point out that since that time she's jetted around the world, rode bikes, boxed, kayaked, partied on private yachts and climbed mountains in Switzerland, all of which she's chronicled on Instagram.
Billy Idol and Joan Jett make guest appearances on the new Miley Cyrus album, Plastic Hearts, which will be out November 27th.
CLASSIC CUT OF THE DAY:
The Doobie Brothers: "China Grove"
The Hook: An Oriental-sounding piano riff played by Little Feat's Billy Payne sparked a the song's title.
Year: 1973
Album: The Captain and Me
Writer: Tom Johnston
Stats: Peaked at number-15 on the Billboard Hot 100.
Background: China Grove is a real town outside of San Antonio, Texas. But Tom Johnston, who wrote The Doobie Brothers' "China Grove," claims the town has nothing to do with why he named it that. Instead, he credits the keyboardist of Little Feat with inspiring it.
Doobie Brothers singer-guitarist Tom Johnston says Little Feat's keyboardist inspired him to name the song "China Grove."
BACON BEER????
Waffle House is releasing its own beer — and it smells just like bacon. The restaurant chain worked with Oconee Brewing Company to create something called Bacon & Kegs … you know … instead of "bacon and eggs?" It sounds — and probably tastes — magical.
SPORTS REPORT OF SORTS:
UK Football … What a class act this weekend at the UK/Vandy game!!!! On the first play of the game, Kentucky left their left guard positions unfilled and took a delay of game penalty. That spot was once filled by the late John Schlarman during his time as a player at Kentucky. Respectfully, the Commodores declined the penalty. UK wins 38-35….
Congrats to the Kentucky women's volleyball team as they close the 2020 season as the only undefeated team in the Southeastern Conference, and will take at least a one-match lead into the spring season.
Golf … Tiger Woods totally melted down at the Masters yesterday. He scored a 10 on the 155-yard par-3 12th hole. Amazingly, it was the first 10 of his professional career.
Bengals lose 36-10….
ABSURD THING WE HEARD: Brought to you by Amanda's Hearing Care.  Click the photo to visit their website: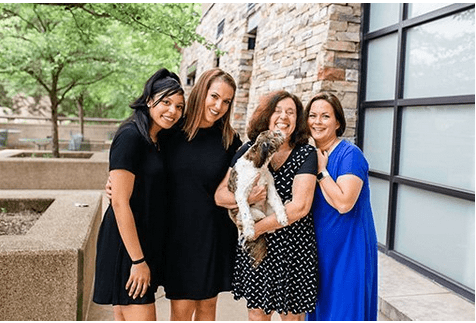 A Chinese woman is crying foul with her plastic surgeon after she went under the knife for a nose job and woke up with part of her ear missing.
The 31-year-old said her procedure was a success and there were no complications, but then a few days later she was checking herself out in the mirror and noticed that part of her ear had been removed. Specifically, it was the tragus — the small pointed piece of cartilage on the inside part of the ear.
She complained to the hospital staff and was told that it's common for surgeons to use cartilage from the ear and that she consented to it when she signed her forms. She argued that no one ever told her. She wants a full refund and another procedure to repair her ear because it doesn't look good and she is unable to wear ear buds.
On a positive note, she now hears very well out of her nose.
---
Its FRIDAY November 13, 2020  INTO the weekend!!!
————————————————————————————-
CLASSIC ROCK NEWS:
Wolfgang Van Halen will release his first solo single on Monday.
The track is called "Distance" and the song was inspired by his late father Eddie Van Halen. Wolfgang said in a statement, "I never anticipated 'Distance' would be the first song of mine that people would hear, but I also thought my father would be here to celebrate its release along with me. This is for him." The track will be on Wolfgang's debut solo album, which is due out next year.
In other Van Halen news, a vintage bootleg from 1975 has just hit YouTube. The set at Pasadena High School features covers of songs by ZZ Top, Deep Purple, The Rolling Stones and The James Gang, plus an early version of the Women and Children First track "Fools," which was then titled "I Live With Fools."
"Letter to You," the title track of Bruce Springsteen's new album, is number-one on Billboard's Adult Alternative Songs airplay chart. It's the first time he's topped the chart in 18 years. 2002's "The Rising" spent three weeks there in August of 2002.
Rob Halford says that Judas Priest are planning "some kind of a party" to mark the 30th anniversary of their 1990 album Painkiller.
Eric Clapton is doing a little house cleaning and literally selling a sailing house as his 156-foot yacht is on the auction block.
Named Va Bene [prn: Vah Ben-ay], which is Italian for sounds good or all right, it was built in 1992 and Clapton bought it in 2005 and had it completely refurbished three years later. It was a finalist in the Best Refitted Yacht category at the 2009 World Super yacht Awards. It can accommodate 14 people in its six staterooms.
He had it up for sale two years ago for $12-million. It's now being offered by GWS Auctions as part of its Artifacts of Hollywood and Music sale. The minimum bid is $2.5-million. It is expected to sell for between $7- and $10-million.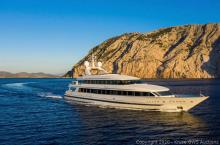 Rod Stewart, with special guest Cheap Trick, have rescheduled their U.S. tour for next summer starting on July 15th in Cincinnati at Riverbend!!
CLASSIC CUT OF THE DAY:
Ozzy Osbourne: "Over the Mountain"
The Hook: A song Ozzy wrote about astral projection after reading author Dennis Wheatley.
Album: Diary of a Madman
Year: 1981
Writers: Ozzy Osbourne, Randy Rhoads, Bob Daisley and Lee Kerslake
Stats: Peaked at number-38 on Billboard's Rock Albums and Top Tracks chart.
Background: "Over the Mountain" was the opening track and first single from Ozzy Osbourne's second solo album, Diary of a Madman. While it didn't get much airplay when it was released, it's gone on to become one of Ozzy's classic solo cuts. He tells what it's about.
Ozzy Osbourne on what he was writing about in "Over the Mountain."
SPORTS REPORT OF SORTS:
UK Athletics has announced Kentucky women's basketball coach Matthew Mitchell is retiring, thus resigning as head coach of the Cats.
UK director of athletics Mitch Barnhart has named associate head coach Kyra Elzy as interim head coach, effective immediately. This comes as the Wildcats ranked No. 11 in the preseason poll.
Mitchell, the winningest head coach in Kentucky women's basketball history with over 300 wins, retires with a career record of 333-162, including a 303-133 mark at Kentucky.
Mitchell said "I do not feel I can give the job what it requires at this time. As has been much publicized, I have had an eventful offseason with my injury and subsequent surgery. Mitchell continues to recover from brain surgery..
On the other side of the coin, for the Women's team, even though the Wildcats have not yet played a game this season, University of Kentucky junior guard Rhyne Howard was unanimous selected to AP's preseason All-America team as voted on by a 30-member national panel.
Howard becomes the first Kentucky women's basketball player to be named a first-team preseason All-American by the AP.
Golf … After a long coronavirus delay — and a bit of a rain delay — the first round of the Masters golf tournament was played yesterday (Thursday). And, Tiger Woods did a decent job of defending his title, shooting a 68 — which happens to be his best first-round score at the Masters of his career. The leader is Paul Casey, with Tiger tied for fourth, which definitely puts Tiger within striking distance of winning this thing, going into the weekend. ESPN 1300 92.5
UK/Vandy Tomorrow at Noon
Bengals/Steelers 3PM Sunday here on Classic Rock 92 One!
ABSURD THING WE HEARD: Brought to you by Amanda's Hearing Care.  Click the photo to visit their website: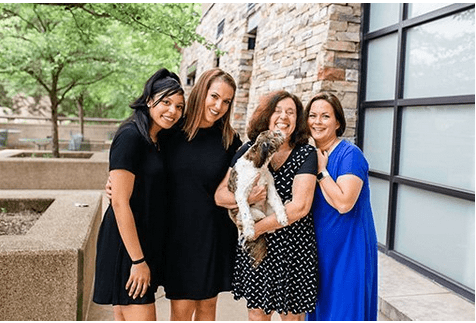 Bridezilla???
A Kentucky woman who went full Bridezilla over her wedding dress ended up slinking back down the aisle — after the bridal store told her she tried it on inside out.
Deux Aubrey logged onto Facebook in a huff to complain that the fishtail bridal gown she bought was nothing like what she ordered — and demanded that the seller explain what went wrong. After reading her rant and the sympathetic comments that followed, the folks at Milly's Bridal gently schooled her, telling her that they ship gowns inside out to protect the design — and advised her to try it again right-side out.
The bride saw the hilarity of the situation and shared the story on Facebook, where she laughed at her "blonde moment" and admitted the dress was everything she expected. Aubrey added, "Sometimes it doesn't matter how much school we put behind us, we're still going to lack common sense, like how to put clothes on properly.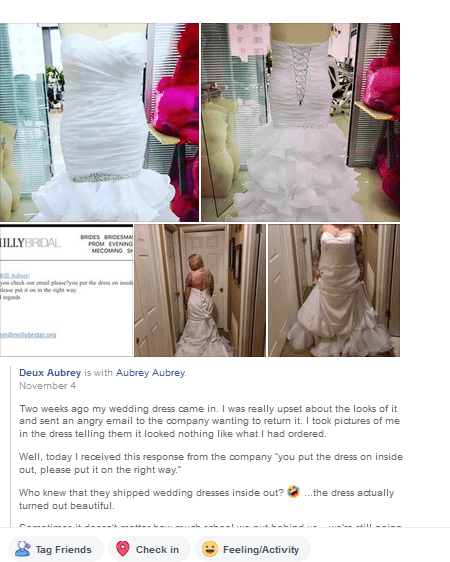 Sup' this weekend…
Tonight:
BURL – South of Eden (parking lot)
Elkhorn Tavern – 'Shine On' Album Release Party
Twisted Cork –
Southland Drive –
Chevy Chase Inn –
Rickhouse Pub – Blue Gypsy's
Comedy Off Broadway – James Gregory
The Rickhouse Pub – David Hatton
The Fish Tank – Downing Street
Tipsy Cow in Georgetown – Nightshade & Company
Elixir – Marble creek Rangers
Rose & Jim's – Karaoke
Cocktails Hamburg – Charlie Johnson
Saturday:
Red Mile – Films in the Infield – Despicable Me & Ford vs Ferrari
Chevy Chase Inn – DeadAir Dennis & Bryan Himes
Cocktails Too – The Greener Time Band
BURL – Mojo Thunder (free) in the Parking Lot
Twisted Cork –
Elkhorn Tavern – Walter DeBarr & Cypress Live
Comedy Off Broadway – James Gregory
Saturday 11/14 10AM
Lexington Humane Society Donation Drive-Thru SATURDAY – Donations Needed: Canned Food, Cleaning Supplies, & Pet Supplies
We need your help! 🙂 This SATURDAY NOV 14 we will have a DONATION DRIVE-THRU center at 2800 Palumbo Drive, Lexington (Parking lot of Bluegrass Land Title on the corner of Man O War/Palumbo!) – Proceeds go to the Lexington Humane Society & the Catholic Action Center NEEDED DONATIONS: Can/Box Food items (nonperishable) – Bottled water – Cleaning supplies – Pet Supplies – Purina Kitten Food No minimum donation requirement – Even small donations can make a big difference!
THURSDAY (already) November 12, 2020!
CLASSIC ROCK NEWS:
AC/DC have released the opening track on Power Up, called "Realize." Check it out on YouTube. Power Up comes out Friday.
Bret Michaels of Poison posted a short video message on YouTube thanking veterans for their service on this Veterans Day. Michaels is the son of a Navy veteran.
Rolling Stone redid their Top 500 albums list a couple months ago, and now they've revamped their take on 40 years ago.
The new 80 Greatest Albums of 1980 list still features the standard number-one pick for that year — London Calling from The Clash (which was released in 1979 in Europe). Talking Heads' Remain in Light is at number-two, Prince's Dirty Mind is number-three, AC/DC's Back in Black is at number-four and the Pretenders self-titled debut comes in at number-five.
Other notables in the Top 10 include David Bowie's Scary Monsters at number-seven with Bruce Springsteen's The River at number-eight. And albums from Bob Marley, Motorhead, Elvis Costello and the Attractions, Steely Dan, Judas Priest and John Lennon made the Top 20.
---
Joe Walsh of the Eagles has tapped members of Metallica, The Killers and Bon Jovi for his fourth annual Vets Aid.
The benefit will stream on December 12th at Vetsaid.Veeps.com. Tickets for the stream cost $20 and go on sale November 18th.
The lineup so far includes Walsh, James Hetfield of Metallica, Jon Bon Jovi, Brandon Flowers of The Killers, Daryl Hall, Jason Isbell, Eddie Vedder, Ben Harper, Richard Marx, Gwen Stefani, Alice Cooper, Steve Van Zandt and Willie Nelson.
---
CLASSIC CUT OF THE DAY:
Eagles: "Take It Easy"
The Hook: Glenn Frey calls it "the quintessential Eagles song."
Album: Eagles
Year: 1971
Writers: Jackson Browne and Glenn Frey
Stats: Peaked at number-12 on the Billboard Hot 100.
Background: In terms of chart position, "Take It Easy" is by no means the Eagles' biggest hit — it didn't make the Top 10 on the Hot 100. But Glenn Frey still feels it's the song that defines the group.
Glenn Frey of the Eagles on "Take It Easy."
SPORTS REPORT OF SORTS:
High School … Dunbar track star Mario Paul has signed with Houston. Paul is ranked No. 1 in the country in the 400m hurdles.  Congrats!
The dotted lines have been signed … Kentucky basketball team adds three new members for 2021, Daimion Collins, Nolan Hickman, and Bryce Hopkins all sign with the Cats.
Golf … Better late than never… The delayed 2020 Masters Tournament finally begins today — and golf fans may get more than they bargained for if Bryson DeChambeau hits an epic tee shot at the first hole. Retired golfer and current broadcaster Nick Faldo said that if DeChambeau reaches the 1st hole green with his tee shot, Faldo will leap out of his broadcast tower and "run around naked around Augusta National." It would take a 445-yard drive to do it. Not totally impossible, but very unlikely.
College Football … The commissioner of the Southeastern Conference, Greg Sankey, says he's "shaken, but not deterred" after coronavirus issues caused four SEC football games to be postponed. So far, Saturday's Alabama-LSU, Auburn-Mississippi State, Texas A&M-Tennessee and Georgia-Missouri games have all been delayed. The goal remains to finish a regular season and play a championship game. It's getting bumpy out there. We'll see if they can pull it off. The Cats and Vandy will happen at noon on Saturday..
Running … David Rush of Boise, Idaho, broke the Guinness World Record for a distance run — while juggling. He ran around a track for five hours, 21 minutes and 23 seconds — covering 29 miles, with zero balls dropped.
Bengals/Steelers Coverage at 3pm Right Here on Classic Rock 92 One..
ABSURD THING WE HEARD: Brought to you by Amanda's Hearing Care.  Click the photo to visit their website: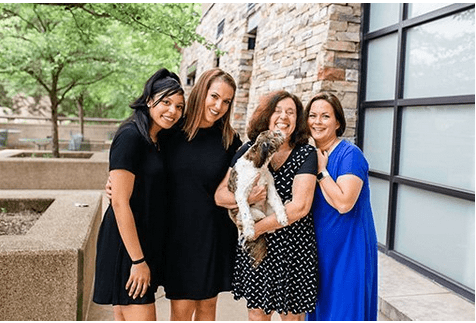 Hunter Gets More Bang for His Buck
A Minnesota hunter went out on the first day of deer hunting season and nabbed himself a 10-point buck, but that's nothing compared to what else he bagged.
Cory Klocek says he was tracking the buck near a pond when he spotted a small alligator. He figured it had to be somebody's pet that was released when it got too big. He called the game warden who gave him the go-ahead to shoot it. Soon after, he shot his buck to cap off the most bizarre day of hunting he's ever had.
He said, "only in 2020 can you go out to sit for deer gun season opener in Minnesota and shoot an alligator." He plans to mount both animals together in a "fun taxidermy piece."
Talk with you tomorrow!  Max
—————————————————————————-
HAPPY VETERAN'S DAY..WEDNESDAY 11/11/2020!

I THINK I HAVE A NEW NICKNAME!
CLASSIC ROCK NEWS:
Another track from AC/DC's Power Up, called "Realize," will be released Wednesday at 12 p.m. ET. The album is out Friday.
Mike Campbell and The Dirty Knobs will stream a record release show for Wreckless Abandon on November 20th, which is the day it's out. The concert will be free to view at Fans.live but Campbell is asking viewers to donate to the National Independent Venue Association.
A week after tackling The Killers' "Mr. Brightside" on her daily TV show's "Kellyoke" segment, Kelly Clarkson rocked out again yesterday (Monday), this time going classic by singing Aerosmith's early 1970's anthem "Dream On." You can find it on YouTube.
CLASSIC CUT OF THE DAY:
Guns N' Roses: "Paradise City"
The Hook: Probably Slash's favorite G N R song.
Year: 1987
Album: Appetite for Destruction
Writers: Axl Rose, Slash, Izzy Stradlin, Duff McKagan, Steven Adler
Stats: The third single released off Appetite… and its third Top 10. It peaked at number-five.
Background: Slash says that when he hears "Paradise City" these days, it makes him feel that Guns N' Roses had already reached a high level musically — even at that early stage in their career.
Guns n' Roses guitarist Slash on "Paradise City."
HENDRIX, MARLEY: Guitars Headed to Auction Led by EVH
Guitars played by Jimi Hendrix and Bob Marley have been added to the Julien's Auctions Icons and Idols Trilogy: Rock and Roll event on December 1st through the 4th.
That's the same auction that has two Eddie Van Halen guitars, one of which he built in his studio back in 1991, and a smashed Kurt Cobain guitar going up for bids.
One Hendrix ax, a white Fender Stratocaster that he used while living in New York, is expected to go for between $300,000 and $500,000. The other is a late '60s William C. Stahl Style 8 acoustic guitar that Hendrix posed with on the cover of Life magazine in October 1969. That's expected to sell for between $200,000 and $500,000.
Marley's instrument, a rare 1975 Ovation 1612-4 Custom Balladeer acoustic-electric guitar, is expected to fetch over $80,000.
SPORTS REPORT OF SORTS:
College Football … It's official. The Alabama at LSU game and the Texas A&M at Tennessee game — both scheduled for this Saturday, November 14th — have been postponed because of coronavirus. Unfortunately, there are so many coronavirus issues swirling with these teams — and others — that it looks like things are going to get worse before they get better.
Kentucky, on the other hand looks forward to hosting Vanderbilt as currently scheduled..
Golf … The Masters golf tournament officially starts tomorrow (Thursday), but plenty of golfers have gathered to get things going. One golfer — Jon Rahm — was at Augusta National yesterday (Tuesday) to take part in a long-time tradition of dropping a ball and trying to skip it across the pond at hole 16. Jon dropped the ball. Jon hit the ball with his 5-iron. The ball skipped across the pond… and went into the hole. No joke. He skipped a ball across a pond and hit a hole-in-one. It was just a practice shot, of course, but Rahm must be hoping his luck continues as the actual tournament starts up.
Here's a bonus video from the PGA.  The Wild World Of Golf!
Bengals/Steelers … Sunday Coverage at 3pm ON Classic Rock 92 One!
ABSURD THING WE HEARD: Brought to you by Amanda's Hearing Care.  Click the photo to visit their website: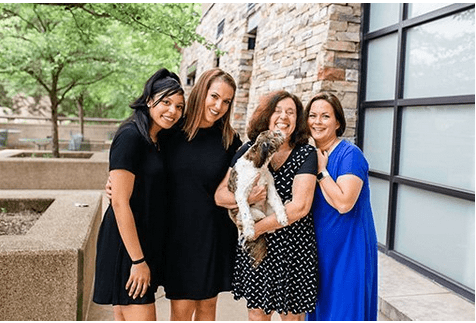 Federal Bureau of Indigestion
A Georgia woman really had a cow when cops slapped the cuffs on her for trying to scam Chick-Fil-A workers out of free food — by claiming she was an FBI agent.
Kimberly Ragsdale strolled into an Atlanta area location of the chicken joint and demanded she be treated to lunch on the house because she was in law enforcement. A cashier grew suspicious and refused to serve the 47-year-old, who started screaming, then stormed off to sit in her van outside.
Since Ragsdale wouldn't leave the scene, an employee called 9-1-1 to summon cops, who arrived and demanded to see identification. Ragsdale replied that she couldn't do that, because her only ID was "electronic." When she grew belligerent, an officer cuffed her — at which point she began to talk into her shirt like she was talking into a radio, asking for backup to be sent to Rockmart PD."
She was charged with impersonating a federal officer.