E-Mail Max
HERE!
Thursday #CR921FFF 25th!
It's Digital Learning Day, National Clam Chowder Day (Manhattan or New England) and National Chili Day (Beans/No Beans–Spaghetti/No Spaghetti).
CLASSIC ROCK NEWS:
Tom Weber, the longtime guitar tech for Eddie Van Halen, needs your help.
With no touring and his guitar repair shop forced out of the building where it had been located for 25 years, a GoFundMe page has been established to help save his home in Butler, Kentucky. He has some incredible stories….
"Things are looking pretty bleak at the moment, I won't lie," says Weber. "I have been looking for employment, but am told I am over-qualified for the jobs that are available in the area I live in or that the job is more suited to a younger candidate, and now with the uncertainty about the house, it feels like I am chasing my tail… I'm most worried about how this is affecting my family and the uncertainty each day brings. I just don't know."
Close to $15,000 of the $35,000 goal has been raised.
Here's the link….
And, in a Van Halen side note involving Weber, he made an appearance on the Rock Talk with Mitch Lafon and The Jeremy White Podcast and talked about Van Halen doing "Jump" in Greensboro, North Carolina in which Eddie was out of tune.
Weber said, "I haven't been able to address this because it's a sore spot for Ed. During the guitar solo, which was a couple of songs before the infamous incident, Ed loves to make noises with the guitar…
"So at one point he took the guitar and literally jammed the headstock of the neck into the stage several times…
"Well, he fine-tunes it some and gets back into playing and I'm holding another guitar over my head so that he can see it and he's waving it off… Well, they go right from that into 'Ain't Talkin' 'bout Love' … Wolfgang starts playing and realizes that he's not in tune with the guitar so he re-tunes a little bit so they're in tune.
"So they're in tune [and] they [go into] 'Panama' and then typically the band, at the end of the show, they come offstage for a minute, I switch guitars with Ed, and they go back on for the encore, which is 'Jump'…
"Ed didn't come off the stage to get another guitar.
"So now you have Wolfgang on his bass and Ed with his out-of-tune guitar on a keyboard song that is in tune. Ed didn't have keyboards in his monitor mix so he didn't hear that he was out of tune. So that's where all that went…
"The funniest part about it was, he didn't know that that had happened until a couple of weeks later when somebody was at the venue and showed him the video of it.
"So I got called to the dressing room full of people and he said, 'You handed me an out-of-tune guitar.' I said, 'No, I didn't.' I said, 'If you'll recall, you banged the headstock of the guitar into the stage that night several times and then you didn't come off the stage to get the guitar at the end of the show for the encore. He said, 'Ah, that wouldn't make any difference.'
"[He then] proceeded to jam [the guitar he was holding] into the dressing room floor, and in front of a room full of people it comes back up and it's way out of tune. And I said, 'Just sayin'…' And that's the last I ever heard about it."
Here's the video of the disastrous night….
Mick Fleetwood will speak at next month's virtual South-by-Southwest conference. He will join TikTok's Global Head of Music Ole Obermann for the discussion titled Going Viral: In Your Dreams. You may remember last year when Fleetwood Mac's "Dreams" was featured in a TikTok video that exploded.
Sammy Hagar wishes his oldest child, son Aaron, a happy 51st birthday and ended his Instagram post by saying, "I would have a toast with him, but this guy has never drank, taken drugs or smoked in his life…wow, I'll drink to that."
Paul McCartney recently surprised students in a Princeton University songwriting class when he made a virtual appearance during the three-hour session, listening to the songs they'd written.
Now Professor Paul Muldoon and McCartney have collaborated on a new book, Paul McCartney: The Lyrics, which contains the words to 154 of his songs. The Lyrics will be published on November 2nd.
BRUCE SPRINGSTEEN: DWI Charges Dismissed
Bruce Springsteen pleaded guilty this morning in a virtual hearing in Newark, New Jersey to consuming alcohol in a closed area, while the charges of DWI and reckless driving were dismissed.
This all stems from an arrest last November in the Gateway National Recreation Area in Sandy Hook, New Jersey in which Bruce was offered and accepted shots of tequila from fans who recognized him on his motorcycle in the park.
After the hearing, Mitchel Ansell, Springsteen's attorney, said, "Mr. Springsteen is pleased with the outcome of today's court appearance. The prosecutor was unable to provide the necessary evidence and facts as it related to the charge of Driving Under the Influence (DUI) and Reckless Driving and therefore, dismissed both of those charges. Mr. Springsteen, who has no previous criminal record of any kind, voluntarily plead guilty to a violation of consuming an alcoholic beverage in a closed area, agreeing to a fine of $500. We want to thank the Court and will have no further comment at this time."
Adam Baker, Assistant U.S. Attorney for the government, said the government "cannot sustain its burden of proof.
"The blood alcohol reading was .02, which as the court is aware, it well under the state limit of .08."
The news of the arrest broke earlier this month after Springsteen appeared in a Jeep commercial during Super Bowl 55. Jeep immediately pulled the spot off its socials, while Springsteen kept it on his.
CLASSIC CUT OF THE DAY:
Bruce Springsteen: "Born in the U.S.A."
The Hook: The individual instrumental parts only make sense when you put them all together.
Album: Born in the USA
Year: 1984
Writer: Bruce Springsteen
Stats: Peaked at number-nine on the Billboard Hot 100.
Background: In a 1990s interview, late E Street band keyboardist Danny Federici compared recording the song "Born in the U.S.A." to a puzzle in which you need the whole to make sense of any of its parts.
LOOKY HERE….
People who wear glasses are two-to-three times (50%-75%) less likely to get infected with COVID-19, a new study has found. "This present study showed that the risk of COVID was two to three times less in spectacles-wearing population than the population not using spectacles," Also, if you clean your glasses with 70% rubbing alcohol, using a cotton cloth can help as you kill the germs that transmit SARS…
SPORTS REPORT OF SORTS:
Two Kentucky men's basketball alumni in Anthony Davis and Julius Randle were named to the 2021 NBA All-Star Game on March 7 in Atlanta. Davis is making his eighth consecutive appearance, while Randle's selection is the first of his career. However, Devin Booker has finally become an NBA All-Star. The former University of Kentucky guard is actually replacing another former Wildcat after Anthony Davis asked to be replaced because of an injury.
UK/Florida SAT at 4pm @Rupp
UK Ladies take on Georgia Tonight in Athens
UK Men's Baseball Friday, 4PM @ Kentucky Proud Park
UK Ladies Softball (still undefeated at 9-0) play New Mexico State in Florida, Friday at Noon
EKU women tip at 5 p.m. ET, followed by the men at 8 p.m. ET.
ABSURD THING WE HEARD:
Sick Worker Calls Out Kidnapped
We all need a day off from work sometimes, but while most people might pretend to be sick, Brandon Soules of Arizona decided that wasn't going to be convincing enough.
The 19-year-old auto mechanic didn't feel like going to work, so instead of calling his boss and faking a cough, he faked a kidnapping. Police received a 911 call from someone reporting a man bound and gagged on the side of the road. Responding officers found Soules with a bandana in his mouth and a leather belt tied around his wrists. He claimed that two masked thugs grabbed him outside his house, knocked him unconscious, and dumped him on the side of the road. He told police that the kidnappers were after some money that his father had hidden around town.
Unfortunately for Soules, cops decided to investigate his claims and very quickly found out his story was completely made up. They reviewed his own home surveillance footage and saw no sign of him being dragged from his home and thrown into a car. Soules eventually copped to making it all up and was arrested for filing a false police report. Oh, and he's also out of a job. (KNXV-TV)
Wednesday #CR921FFF 24th
CLASSIC ROCK NEWS:
Axl Rose is getting animated again.
Two years after he appeared (and sang) on an episode of New Looney Tunes, the Guns n' Roses singer appears as himself on Scooby Doo and Guess Who Thursday at 9 p.m. ET on Boomerang.
In the episode, Fred, Velma, Daphne, Shaggy and Scooby take a trip down Route 66, and a group of mud men steal the Mystery Machine. They run into Axl, who is friends with Shaggy and Scooby, and he helps them solve the mystery.
A collection of Jim Morrison's poetry, lyrics and other writings have been gathered in a new book.
The Collected Works of Jim Morrison: Poetry, Journals, Transcripts and Lyrics, compiled with the cooperation of his estate, is close to 600 pages long. His sister Anne wrote the prologue.
Almost half the book contains previously unpublished material, including unrecorded lyrics, handwritten excerpts from 28 recently discovered notebooks, a movie treatment and 160 photos and drawings.
Music industry legend Clive Davis has been diagnosed with Bell's Palsy and has postponed the second half of his annual pre-Grammy party — which was to be held virtually this year. His rep says, "He is being treated with antibiotics and steroids, and is expected to recover within six to eight weeks." This is the first time in 45 years of hosting the event that Davis had to postpone.
CLASSIC CUT OF THE DAY:
George Thorogood: "Bad to the Bone"
The Hook: Color him bad.
Album: Bad to the Bone
Year: 1982
Writer: George Thorogood
Stats: Although it never charted as a single and only peaked at number-27 on Billboard's Rock Albums and Top Tracks chart, the song has become an indisputable classic on rock radio.
Background: George Thorogood wrote "Bad to the Bone" while on his 1981 tour during which he played in each of the 50 states in 50 days. He talks about what inspired the song.
SPORTS REPORT OF SORTS:
Tiger Woods is recovering from a lengthy surgery to repair what a doctor said Tuesday night were "significant orthopaedic injuries to his right lower extremity" suffered in a single-car rollover crash hours earlier on a steep roadway in a Los Angeles suburb. Doctors say that Tiger has "Comminuted open fractures affecting both the upper and lower portions of the tibia and fibula bones "Additional injuries to the bones of the foot and ankle were stabilized with a combination of screws and pins. Woods, 45, is "awake, responsive, and recovering in his hospital room,"
UK Baseball The Wildcats honored their fallen teammate in a pregame moment of silence for Ben Jordan, who passed away last year, then got a 5-1 season-opening victory over Miami (Ohio) at Kentucky Proud Park yesterday…
Morehead State tops SIU-E, ties program record with 15th OVC win 56-48
Baseball … Last week, pitchers and catchers showed up at Major League Baseball spring training — and this week, the rest of the players on each team are reporting. But this year, of course, things are looking different. The league is trying to keep things safe with tents, outdoor weight rooms, and other safety measures in place. They're trying to avoid coronavirus outbreaks in camp — and they're trying to get the players practiced enough to start the season at full-speed. We'll see how it goes.
ABSURD THING WE HEARD…The Song Made Me Do It:
A Florida driver was recently pulled over for reaching a speed of 120 mph, and then tried blaming it on a song he was listening to.
21-year-old Richard Lee Ortecho was spotted weaving through traffic on I-95 at 120 miles per hour and was pulled over by police. He told officers he was listening to a rap song titled "A Ciento Veinte," which is Spanish for 120, so that's why he was going 120 miles per hour. He also apologized saying, "I'm sorry, I didn't know driving reckless was illegal." Cops didn't care much for his apology and charged him with fleeing from police, reckless driving, and drug possession. (The Smoking Gun)
I wonder if Sammy Hagar's "I Can't Drive 55" is also on his playlist.
Tuesday #CR921FFF 23rd, 2021
CLASSIC ROCK NEWS:
Aerosmith pulled the plug on their spring/summer European tour due to the pandemic. It's now scheduled to kick off May 29th, 2022 in Moscow and running through July 13th in Krakow, Poland.
Queen's Roger Taylor agrees with Elton John, Robert Plant, Roger Daltrey and other British artists when it comes to the U.K.'s Brexit deal, which failed to secure visa-free touring for musicians. Appearing on BBC Radio 4's The World This Weekend, Taylor says, "Borders are a dreadful invention of mankind, and so we are just putting up another one, and I think it's a dreadful retrograde step."
The Who's third album, 1967's The Who Sell Out, will be released in a five-disc Super-Deluxe Edition box set on March 26th. It will include outtakes, demos and period memorabilia.
ELO is teasing big things during 2021.
Founder and frontman Jeff Lynne tweets, "2021 marks 50 years of ELO. We've been all over the world and have so many incredible memories to look back on, and more to create! Throughout the year, we will be sharing special 50th anniversary surprises with you. Follow along to see what we have in store! "
CLASSIC CUT OF THE DAY:
Led Zeppelin: "Kashmir"
The Hook: A trip to Southern Morocco yields a song about a place in the Northern Himalayas that no one in the band had ever visited.
Album: Physical Graffiti
Year: 1975
Writers: Jimmy Page, Robert Plant and John Bonham
Stats: At nearly eight-and-a-half minutes, not really a candidate for the Billboard Hot 100. It was, however, released as a single in Thailand.
Background: Robert Plant has said that "Kashmir" is one of his contributions to the Led Zeppelin catalog that he's most proud of. He tells how it came about.
As a bonus, check out our good friend, Ben Lacy who does a great version (NO STELLAR version) of this tune, BY HIMSELF!!!  Enjoy!
SPORTS REPORT OF SORTS:
UK Baseball will hopefully have the first pitch of the season today at 4PM against Miami U of Ohio at Kentucky Proud Park… This after a 3 game series with North Carolina has been postponed…
Pro Hockey … New York Rangers leading scorer Artemi Panarin is taking a personal leave of absence from the team following an article that was published in his native Russia alleging that he had physically assaulted an 18-year-old woman in 2011 when he was playing in Russia. Panarin and the Rangers immediately refuted the accusation and insist that his former coach in Russia and Russian President Vladimir Putin are trying to intimidate him because he's been an outspoken critic of the Russian government. He's stepped away from the team for his own personal safety.
College Basketball … The NCAA has announced that a limited number of fans will be allowed to attend March Madness games. Like, in person. They're talking about allowing up to 25% capacity at all the venues the games are being played in — or nearby — Indianapolis, Indiana.
ABSURD THING WE HEARD:
Coke Flakes, They're Grrreat!
U.S. Customs agents in Cincinnati recently seized a shipment of corn flakes from South America that were frosted — not with sugar, but with cocaine — a lot of cocaine.
A package containing 44 pounds of cocaine-frosted flakes, which was en route from Peru to Hong Kong, was intercepted by agents after a drug-sniffing dog flagged it as suspicious. The white powdery substance on the corn flakes was tested and confirmed to be cocaine. The street value of the drug is believed to be around $2.8 million. (CBS News)
That's not Frosted Flakes—CBP K9 "Bico" sniffed out 44lbs of cocaine in a shipment of cereal originating from South America. https://t.co/IUHgcVtxz5 pic.twitter.com/iEzcqx7OuG

— CBP (@CBP) February 20, 2021
IS JURASSIC PARK COMING:
Take a look at this cloning story:
It's Monday!! #CR921FFF 22, 2021
Hope you had a good weekend!!!  Enjoyed the sun and sledding!!!  Here's what I got to catch you up…
CLASSIC ROCK NEWS:
A hotel register signed by The Beatles, The Rolling Stones and other prominent celebrities just sold at auction for $9400. The ledger from Birmingham, England's Grand Hotel also includes the handwritten names of Spencer Davis, Denny Lane, Gene Vincent, Lonnie Donegan, Andy Williams and Shirley Bassey. The book became available when the hotel was closed for an extensive renovation.
You can now get a video sneak peek of the Edward Van Halen by Ross Halfin photo book courtesy of two trailers posted for the 320-page tribute. It will be published in June with the deluxe edition setting you back $385, and the regular edition costing you $125.
Three more Queen album covers have been turned into 500-piece jigsaw puzzles — Live Killers, Hot Space and Jazz will be released in April. Previously released Queen jigsaws include Queen II, A Day at the Races, A Night at the Opera and News of the World.
David Coverdale of Whitesnake says e-mailed or texted humor from his friends has helped him get through these rough, pandemic times, and that his video series The Songs from the Dining Room Table "just helped people get through the…day — difficult days, dark days."
Ringo Starr congratulated NASA for landing the Perseverance Rover on Mars last Thursday, adding, "David Bowie will be pleased."
Todd Rundgren will release a rainbow-swirl colored-vinyl version of his 2020 concert album, A Wizard, a True Star…Live, on March 5th.
RRHOF Fan Vote UPDATE:
The late Fela Kuti [pr: FELL-uh COO-tee], the Nigerian multi-instrumentalist and Afrobeat  pioneer in the '70s, still leads the Rock and Roll Hall of Fame Fan Vote a week-and-a-half into the voting.
The rest of the Top 5 remains the same with Tina Turner second, Foo Fighters third, Iron Maiden fourth and Carole King fifth.
The Go-Go's are still sixth with Rage Against the Machine overtaking Dionne Warwick for seventh place.
Todd Rundgren moves past Devo and Chaka Khan, going from 11 to nine.
The remainder of the list is:
10) Chaka Khan
11) Devo
12) Mary J. Blige
13) Jay-Z
14) LL Cool J
15) New York Dolls
16) Kate Bush
The Fan Vote is open through April 30th, and the Class of 2021 will be announced in May with the induction ceremony to be held at the end of the year in Cleveland.
CLASSIC CUT OF THE DAY:
Lynyrd Skynyrd: "Sweet Home Alabama"
The Hook: Southern California man contributes to the writing of an unofficial Alabama anthem
Album: Second Helping
Year: 1974
Writers: Ronnie Van Zant, Ed King and Gary Rossington.
Stats: Peaked at number-eight on the Billboard Hot 100
Background: Southern California-born Ed King joined Lynyrd Skynyrd during the recording of their debut album, but he didn't get to write with them until their next album, Second Helping. He talks about the biggest hit off that the album.
SPORTS REPORT OF SORTS:
Cats beat the crap out of 70-55 winning their 3rd in a row!! UK now 8-13 on season..
Tuesday's game at Rupp Arena between Kentucky and Texas A&M has been postponed due to a combination of positive tests, contact tracing and subsequent quarantining of individuals within the Texas A&M men's basketball program.
The UK ladies didn't fare as well….No. 2 South Carolina deflates No. 17 Kentucky 76-55…
No. 12 Kentucky softball improves to 9-0!!!  Kentucky is 9-0 for the first time since 2014. They beat NC Central 14-0 and Mount St. Mary's 10-0 yesterday…
Baseball … About four years ago, San Diego Padres shortstop Fernando Tatis Jr. made a deal with a company that gives money to minor league players in exchange for a percentage of their earnings if and when they ever make the big leagues. He took the money. He made the big leagues. And then, last week, he signed a 14-year mega-contract worth $340 million. But, he'll have to pay some of that money — maybe up to $30 million — to the company that helped him out in the minor leagues. It's a good problem to have, maybe, but being on the hook for $30 million still has to sting, at least a little bit.
ABSURD THING WE HEARD:
Live Armed Robbery
A TV news reporter in Ecuador went from reporting the news to being the news when an armed robber held him and his crew at gunpoint on live TV.
Soccer reporter Diego Ordinola was delivering a live report outside a soccer stadium when the gunman ran up to them, pointed his gun, and demanded their phones. After someone off camera handed over a phone, the robber ran off, hopped onto the back of a motorcycle, and drove away. But the cameraman kept rolling and followed the brazen thief as he got away. It's unclear if police have made an arrest yet. (NY Post)
WINTER STORM 2021 DAY 8!  #CR921FFF 18, 2021
CLASSIC ROCK NEWS:
Fleetwood Mac's Christine McVie no doubt received a call from management after recently saying on BBC Radio 2 that should the band tour again, it will "be without John McVie and without Stevie Nicks." She also added, "I think I'm getting a bit too old for it now, especially having had a year off. I don't know if I can get myself back into it again."
She now tells Rolling Stone, "First and foremost, I'm thrilled to see that everyone still cares so much about Fleetwood Mac, how humbling to know what a lasting impact this band has had.
"To clarify my recent comments, I was specifically asked if Fleetwood Mac would tour again. I gave a cheeky answer indicating that the band might be 'done with that' or 'you just never know.' I always intended to convey that, particularly after the last year, we just don't know what the future holds.
"In no way are any members of Fleetwood Mac 'done' with being part of the band. If anyone took that from my statement, that was a misperception and not intended. Fleetwood Mac is part of the DNA of who I am, and I know the same is true for Stevie, Mick and John. As for future touring, who knows. We continue to hope for the best."
Lynyrd Skynyrd will finally release their performance from August 21st, 1976 in Knebworth, England.
Previously only available as part of their 1996 film, Freebird…The Movie, in which it was intercut with interviews and other performance footage, Lynyrd Skynyrd: Live At Knebworth '76 will be released as a DVD+CD, Blu-ray+CD, limited-edition 2LP+DVD, and digitally on April 9th.
As a bonus, the Blu-ray set also features the 2018 full-length documentary If I Leave Here Tomorrow: A Film About Lynyrd Skynyrd.
Playing before 150,000 people that day, Skynyrd was one of the acts on a bill that included Todd Rundgren's Utopia, 10cc, and the headliners, The Rolling Stones.
Lynyrd Skynyrd: Live at Knebworth '76 track listing:
"Workin' for MCA"
"I Ain't the One"
"Saturday Night Special"
"Searching"
"Whiskey Rock-A-Roller
"Travelin' Man"
"Gimme Three Steps"
"Call Me the Breeze"
"T for Texas"
"Sweet Home Alabama"
"Free Bird"
John Mellencamp's working on more than his new Strictly a One-Eyed Jack album.
This spring he'll also release a live album and documentary titled The Good Samaritan Tour.
Matthew McConaughey will narrate, chronologizing Mellencamp's historic Free tour in 2000, when he performed on street corners and in public parks across the country. A preview is available on his website and YouTube.
Mellencamp, who plans to return to the road in 2022, has also posted on his website a performance of "Small Town" recorded in Chicago on October 25th, 2016 during his Plain Spoken Tour.
Their politics might not have lined up, but a million dollars reportedly talked when Elton John performed at the 2010 wedding of syndicated right-wing radio host Rush Limbaugh, who died today (Wednesday) from lung cancer. He was 70.
Jethro Tull will release a 40th anniversary expanded edition of their 1980 album, A, on April 16th. It contains nothing anyone outside of a Tull devotee would know.
Original Yes singer Jon Anderson will re-release his 1976 debut solo album, Olias of Sunhillow, on March 26th.
Bret Michaels will do a livestream performance on his 58th birthday (March 15th) on Stageit.com.
Gene Simmons has posted a video of the beautiful scenery outside his home in Whistler, Canada, along with a warning to keep wearing your mask.
It's a beautiful day in the neighborhood. pic.twitter.com/G2FcrnQajf

— Gene Simmons (@genesimmons) February 17, 2021
Another pristine Bob Dylan concert bootleg has been posted on YouTube. This one was recorded on December 19th, 1997 during the fourth of five nights at the El Rey Theatre in Los Angeles.
Wolfgang Van Halen and his Mammoth WVH will do an acoustic performance of his song "Distance" this Friday in the 8:00am hour of the Today show on NBC.
We'll be on the @TODAYshow this Friday 2/19/21 8am EST for a special acoustic performance of Distance. I hope you tune in and enjoy 🙏 #MammothWVH pic.twitter.com/ntxeOjn2F2

— Wolf Van Halen (@WolfVanHalen) February 16, 2021
CLASSIC CUT OF THE DAY:
The Rolling Stones' "Honky Tonk Women"
The Hook: They started it in Brazil, but the lyrics feature only Memphis, New York and Paris.
Album: Released as a non-album single, it was later included on compilations, beginning with Through the Past Darkly (Big Hits Volume Two) the same year it came out.
Year: 1969
Writers: Mick Jagger and Keith Richards
Stats: Became their fifth number-one single in the U.S.
Background: 15 years ago today (February 18th, 2006), The Rolling Stones played a free show for more than a million people on Copacabana Beach in Rio de Janeiro, Brazil. Keith Richards talks about a classic Stones song he and Mick Jagger began writing in Brazil nearly 40 years earlier.
WISH I WAS THIS GUY!
A 1987 Buick Grand National was recently found in a garage in NYC. It had just 56 miles on the odometer — and was washed for the first time in 34 years. This thing went from dusty to majestic in about 30 minutes. (Yahoo)
SPORTS REPORT OF SORTS:
Five Kentucky players finished in double figures, including Davion Mintz with a team-high 18 points, and the Wildcats held off Vanderbilt 82-78 Wednesday night to win their second straight game.
Kentucky baseball will be on national TV nine times in 2021
UK first appears Sunday, Mar. 21 when Missouri comes to town.
The UK women's basketball game against LSU, originally scheduled for Thursday, has been moved to Friday, the school announced. The game is slated to tip at 2 p.m. at Memorial Coliseum. Tickets purchased for the game are valid for Friday. UK says the game is being moved because of weather conditions across the south.
The No. 3 Kentucky women's swimming and diving team collected a pair of medals on the opening night of the SEC Championships, including a gold medal in the 800 freestyle relay. Kentucky won its first-ever title in a relay event, earning a gold medal in the 800 freestyle relay in 6:58.58. It is the fastest time in the nation.
Keeneland announced on Wednesday it will allow a limited number of fans to attend the spring meet, which will be held April 2-23. A limited number of pre-sold ticket packages, including dining, Grandstand seating, will be available. Limited access to race participants, sponsors, box holders and Club members will also be allowed.
The Legends have a major announcement today! Could be a interesting baseball season.
ABSURD THING WE HEARD:
After a While, Shoe Removed From Crocodile
A giant crocodile recently underwent life-saving surgery in Florida after it ate a shoe that fell off a zipliner's foot.
The 11-foot, 341-pound croc is a resident at St. Augustine Alligator Farm Zoological Park where guests can zipline over the large reptile enclosure. One guest apparently lost a shoe while zipping overhead and a croc swallowed it. Vets say the crocodile initially vomited it up but then ate it again and it got stuck in its stomach. The surgery was a success and the croc is recovering. No word on whether the shoe was returned to its owner.
Florida crocodile gets surgery to remove shoe from stomach https://t.co/mxG7IsG6vJ pic.twitter.com/UL2Fkq9hXk

— New York Post (@nypost) February 17, 2021
Please take a few moments to think about the homeless, and how you can help. Visit our resource page today: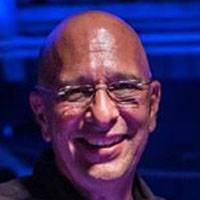 E-Mail Max HERE! Thursday #CR921FFF 25th! It's Digital Learning Day, National Clam Chowder Day (Manhattan or New England) and National Chili Day (Beans/No Beans–Spaghetti/No Spaghetti). CLASSIC ROCK NEWS: Tom Weber, the longtime guitar tech for Eddie Van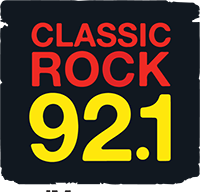 The Rock & Roll Hall of Fame Foundation has announced its nominees for induction this year and they are, in alphabetical order: Mary J. Blige Kate Bush Devo Foo Fighters The Go-Go's Iron Maiden JAY-Z Chaka Khan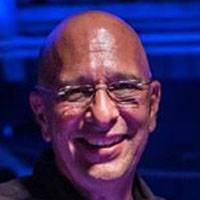 HOMETOWN:  Flushing, Queens,  New York. HOBBIES/SPORTS:  Reading, Playing Guitar, Cooking, Yard Work, Baseball, Swimming. BANDS/ARTISTS I'VE MET: Grand Funk Railroad (Mark, Don & Mel), Neal Schon, Whitesnake, Peter Frampton, Trans-Siberian Orchestra, Slash and too many to mention