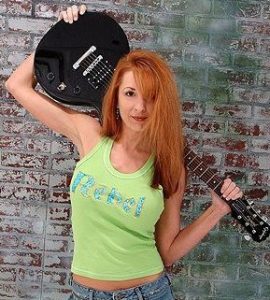 Tasha (Tay-Sha) Stevens
                                                                                                                                                                                                                  HOMETOWN: Zachary, Louisana
HOBBIES/SPORTS: Collecting Furry Babies (I have 7 of them!) Concerts, Photography.
FAVORITE BANDS: Queen, Boston, Tesla, Queensryche
BANDS/ARTISTS I'VE MET: Joe Perry, Def Leppard, Don Henley, Jon Bon Jovi, Styx, Quiet Riot.
FAVORITE FOODS: Fresh Bread, Anything Italian, Fried Or Covered In Cheese!
COCKTAIL: WINE!!!!!
VACATION SPOT: Ireland
BOOKS: Ayn Rands "ATLAS Shrugged", Anything Tom Clancy
MOVIES: Braveheart, The Patriot, Godfather 1 & 2, National Lampoon's Vacation/Christmas Vacation.
TV: Narcos, Law And Order (CI) Criminal Minds
FAMILY: Married With Stepchild
BRUSH WITH GREATNESS THAT DIDN'T GO WELL: Theory Of A Deadman. They Did A Show For Us As They Started Out In '04. Worst. Interview. Ever. One Word Answers, Sucked!