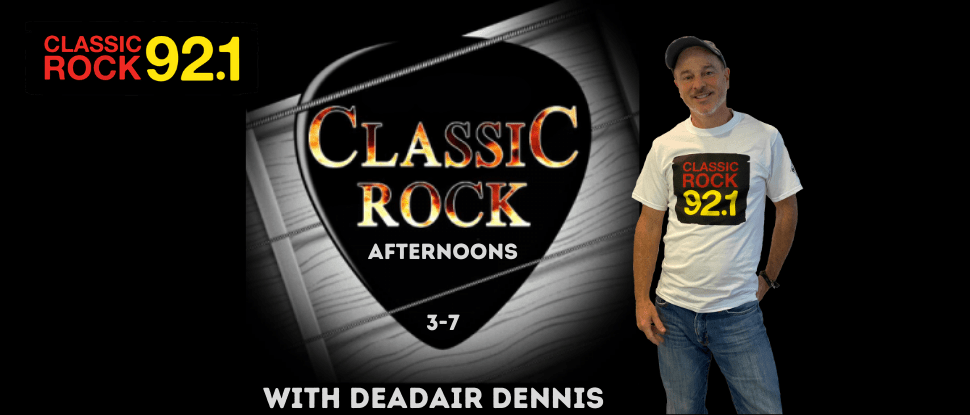 Wednesday, Zeptember 15
So I've decided to share some of my awesome NFL knowledge and go 'head to head' with Brad Taylor of ESPN Radio 1300am in a weekly ESPN pick'em contest on his 'Bottom Line' program.  How did we do in Week 1?  We both tied with 9 wins and 7 losses.
Listen.  Brad's a good guy, Takes care of his momma, loves Jesus and America too.  (note to self, that would  make a great song.)  However, here's why I'm gonna crush him:  He had the audacity to send me a condolences card before the season even began.  Do I let him get away with this?  Absolutely not.  In fact, I haven't slept since the season began 6 days ago…
Condolences, my ass!
Brad's show 'The Bottom Line' airs Saturday and Sunday Mornings at 9am on ESPN Radio AM 1300
Here's a link to his Podcast Page:  https://www.wlxg.com/podcast/the-bottom-line/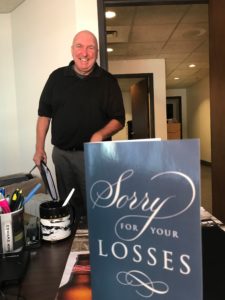 ---
Tuesday, Zeptember 14
RIP Norm MacDonald.   Another former SNL Cast member and Comedian gone too soon.  It's being reported that Norm had been battling cancer for nine years.  Obviously a very funny guy who staunchly supported many of his peers when they came under fire.  He was known for his impersonations of Larry King, Quentin Tarantino, David Letterman and many more.  He was 61.
Here he is as Colonel Sanders in one of his KFC commercials.
https://www.youtube.com/watch?v=VJkkfW-YbDk
RIP Norm.
---
Monday, Zeptember 13
NixMix Music's '9/11 Show Up' Concert is Over.  And a lot of people you missed a beautiful moment in Local Lexington… During the 9/11 Tribute there was not a dry eye during the presentation of the flag with the Shriners, The First Responders and the Firefighters.  The music was truly perfect with Russell Garrett Moore, Kat Mahoney, The Coxx Brothers Band, Sydney Adams, Ben Lacy & Cory Cross, Trippin' Roots and me, Bryan & Robbie.
Sharing some photos here taken by photographer Craig Fangman: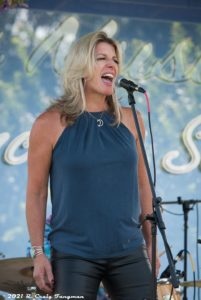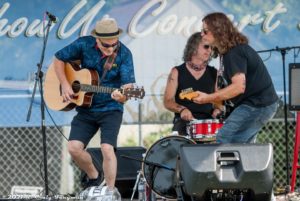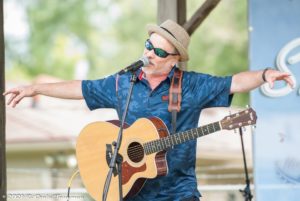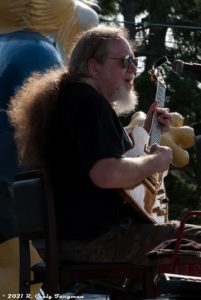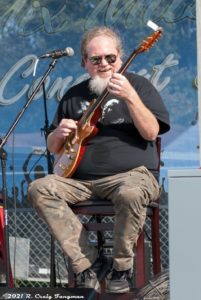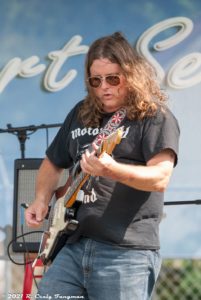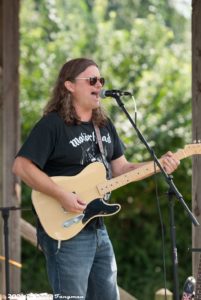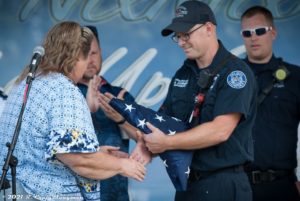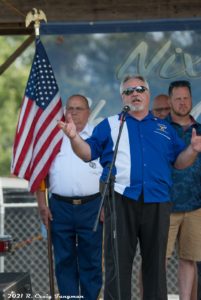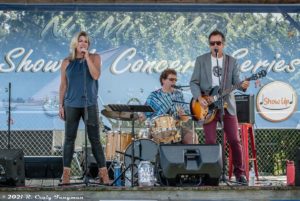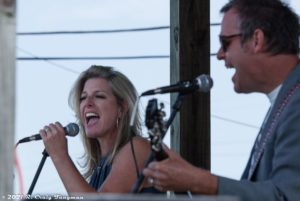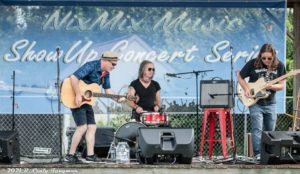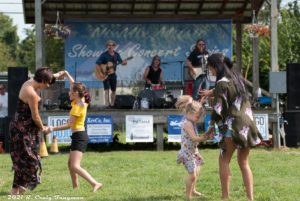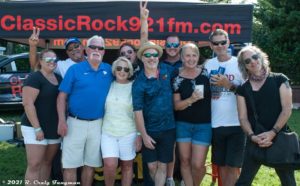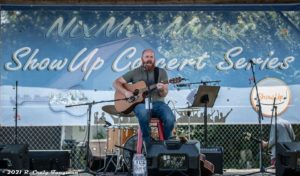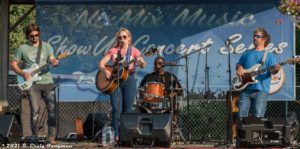 ---
Thursday, Zeptember 9
Catching up here with a few fun pics from last weekend.  The Amazing Kenny Crane showed up surprisingly at our Herrington Lake gig, I ran into the Pepper Distillery spokesdude Travis Kitchens, so a few photos added here for some visual shout outs!
It's a big weekend!  The Dead & Co. up at Riverbend on Saturday, ZZ Top on Sunday.  Here in Central KY, we've got our highly anticipated '9/11 Show Up' Concert with Ben Lacy, Tripping Roots and many more.  We'll go LIVE from Southland Drive beginning at Noon Saturday, hoping everyone can come out for fun, music, food, drink and a salute to our First Responders. 
Oh, and yes… I played the role of Daenerys from Game of Thrones.  Once.  Enjoy.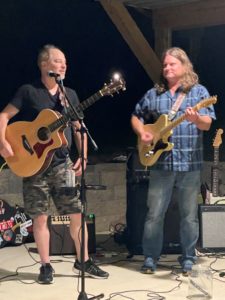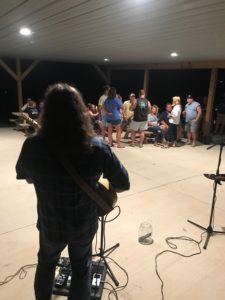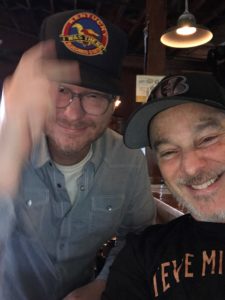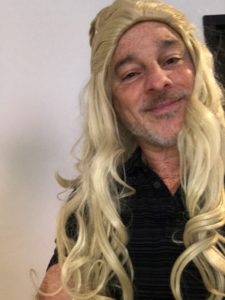 ---
Wednesday, Zeptember 1
So much going on!  Fall Ball, Schools, Bus Drivers, Railbird Fallout(!)… And our '92 Daze of Summer' ended this morning (!).   But that brings us to Zeptember and our monthlong celebration of one of Rock's most enduring entities.  We'll be spotlighting some deeper cuts and more 'Led for your Head' all month long.  We've also got more $$$ coming too (Thanks to Bank of the Bluegrass!), and of course there's FOOTBALL!  If we get lucky the Cincinnati Reds will turn on the jets and burn their way into a 'Red October', so we'll be keeping our fingers crossed for that as well.
Much to look forward too, including a 'Fore Man' Scramble with the folks at Tates Creek High School.  My friend Chuck Crawford sent along the information for golfers who want to join.  Four man teams, $300 entry fee.  The fundraiser will happen on October 4th, and you can get more info by emailing:  Chuck@RainmakerAds.com or by calling (859) 619-3111.
And here come some photos!  These from the Cheap Trick & Joan Jett Riverbend Concert.  Courtesy of Deb Jackson!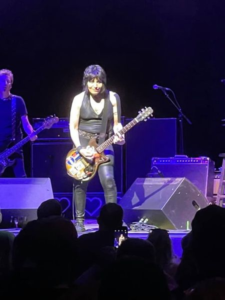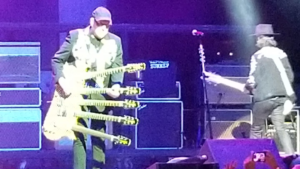 ---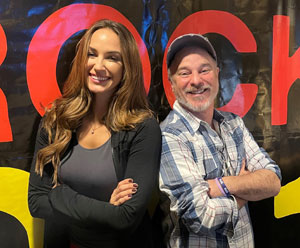 E-MAIL DeadAir Dennis!   CLICK HERE! Wednesday, Zeptember 15 So I've decided to share some of my awesome NFL knowledge and go 'head to head' with Brad Taylor of ESPN Radio 1300am in a weekly ESPN pick'em