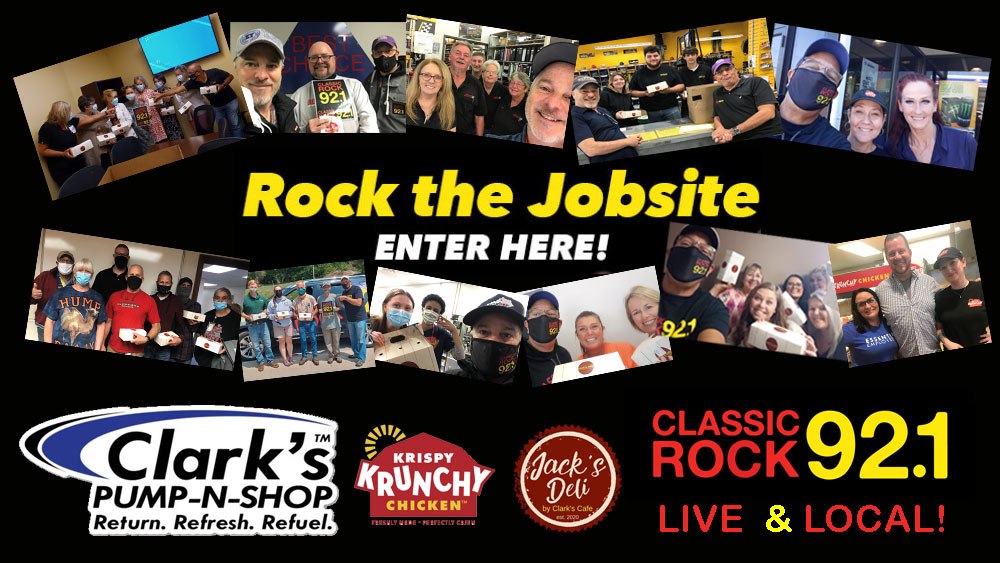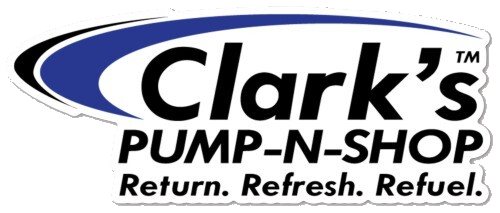 Who says there's no such thing as a free lunch???
Classic Rock 92.1 and Clark's Pump 'N Shop wanna "ROCK YOUR JOBSITE"
Fill out the form & Sign up Now!  Each Monday at 9:15am we'll draw a winner for FREE LUNCH for you and 14 of your co-workers.  We'll bring breakfast or Lunch for up to 15!!!  (Breakfasts will be awarded to the winner of the last week of each month).  Deliveries will generally be made on Wednesday.

'ROCK YOUR JOBSITE' with Classic Rock 92.1

For Clark's Pump 'N Shop locations, Click HERE!
---
CONTEST SPECIFIC RULES (TFN):
18 or older, please.

Completely fill out the form.

Winner will be selected on Monday's at 9:15am

Lunch (or breakfast) is for up to 15 people.  To assure that your food is delivered hot & fresh to you,  we will only deliver within a 30 mile radius of Downtown Lexington,  Breakfast is also for 15 people.  The first 3 weeks of the month are lunch deliveries and the last week of every month is a breakfast delivery..

One winner per business, per person.
No cash value.

Entries may be used to e-mail coupons and special offers to the entrant.

For our complete contest rules click HERE!