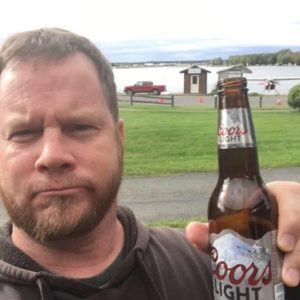 9/13/21
BEER BANNED IN NORTH CAROLINA BECAUSE OF THE LABEL
There's controversy swirling in North Carolina as politicians there are banning the Flying Dog brewery from selling one of its beers because the label has been described as being "in bad taste."
The label is artsy. It's a cartoon image by illustrator Ralph Steadman. It kind of looks like a guy — a naked guy — and there also seems to be a "small appendage" between the legs.
Flying Dog CEO Jim Caruso is fighting the good fight, taking this matter to court as a First Amendment issue.
9/4/21
With the recent passing of Dusty Hill, I thought it was appropriate to pay homage to that little old beer from Texas, Shiner Bock!
It's long been my dream to have my own beer named Beerman's Bock (hint hint West 6, Country Boy, Mirror Twin…)
Kind of dark, kind of smooth. This little old beer brewed in Shiner, Texas at the Spoetzl Brewery is worth a sip. I'll have a 6 pack.
Cheers!

New Beer News!  8/26/21
THE WORLD'S MOST FAVORITE BEERS
Max talked about this earlier this morning…
Some number-crunchers in England tried to figure out the most favorite beers — worldwide.
To be clear here … This isn't just America. It's the whole planet. And, here's the Top 5:
Corona (Mexico)
Sapporo (Japan)
Modelo (Mexico)
Kingfisher (India)
Asahi (Japan)
In case you were wondering, the first American beer that shows up on the list is Budweiser … at number 10. (Eat This)
Styx Enters the Foray:
Add Styx to the list of bands with their own line of beer.
They've teamed up with Western Pennsylvania's Voodoo Brewing Company on Oh Mama, a traditional golden American lager brewed especially for their fans in Pittsburgh.
"Oh Mama" are the opening words to 1978's "Renegade," which is the adopted theme song of the Pittsburgh Steelers that's heard during the third quarter at every home game as part of a video compilation of defensive plays.
Tommy Shaw says, "We think you're gonna love it as much as we do. Cheers!"
And guitarist and our longtime NFL analyst James "JY" Young adds, "We look forward to bringing a part of Steeler tradition to our fans that they can enjoy from home."
Sold as a four-pack of 16-ounce cans or as 50 liter kegs, Oh Mama is available at Voodoo's corporate pubs and franchised locations. For details go to VoodooBrewery.com/Beer-List/2021/7/15/Oh-Mama.
Other artists with their own beers include AC/DC, Rush, Rob Halford, Iron Maiden, Pearl Jam, former Guns n' Roses drummer Matt Sorum, and Pantera.
In case you missed it… RUSH ALE!
July 27th 2021
Here's another reason to love Coors!
WOMAN DRINKS 50-YEAR-OLD CAN OF COORS
Back in 1971, Diane Nesselhuf of South Dakota and her husband, Ed, were married. At the wedding, they had an eight-ounce can of Coors beer. Throughout their marriage, Diane and Ed moved around the country — and each step of the way, they brought that can of beer from their wedding with the promise that they'd finally open it up to celebrate their 50th anniversary.
Unfortunately, Ed died in 2016, but Diane held onto that beer.
And sure enough, to honor Ed and celebrate what would have been their 50th anniversary, Diane cracked open the Coors and tipped it back.
Diane said the stuff was still carbonated and hadn't lost all the flavor. If anything, it tasted a bit sweeter than a fresh can.
Coors heard the story and sent her a cake with the message, "Cheers to 50 years."
How's that for some real-life romance?
---
July 2021
So DeadAir Dennis asked me to start doing a chat about Beers! One of my favorite subjects, so here goes:
Let's start with one of my all-time favorites!
Coors Light is one of my go-to beers. Martha at the Chevy Chase Inn has one ready to go for me every time I walk in. The Silver Bullet, as Cold as the Rockies, and as yummy as beer gets…you get the idea.
When I was a kid my dad drove out west and several of his co-workers pooled their money together so that dad would bring back several cases, since it was not available in this area.
It's not my 'favorite beer', but it's the one I drink the most.
Cheers to Coors Light, our Classic Rock (Rockies?) 92.1 'Beer DuJour'!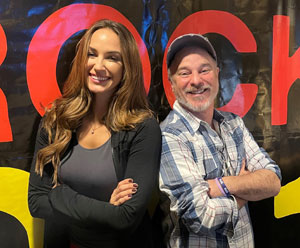 E-MAIL DeadAir Dennis!   CLICK HERE! Wednesday, Zeptember 15 So I've decided to share some of my awesome NFL knowledge and go 'head to head' with Brad Taylor of ESPN Radio 1300am in a weekly ESPN pick'em