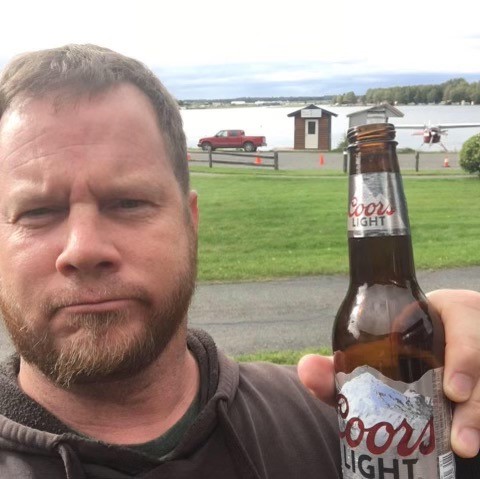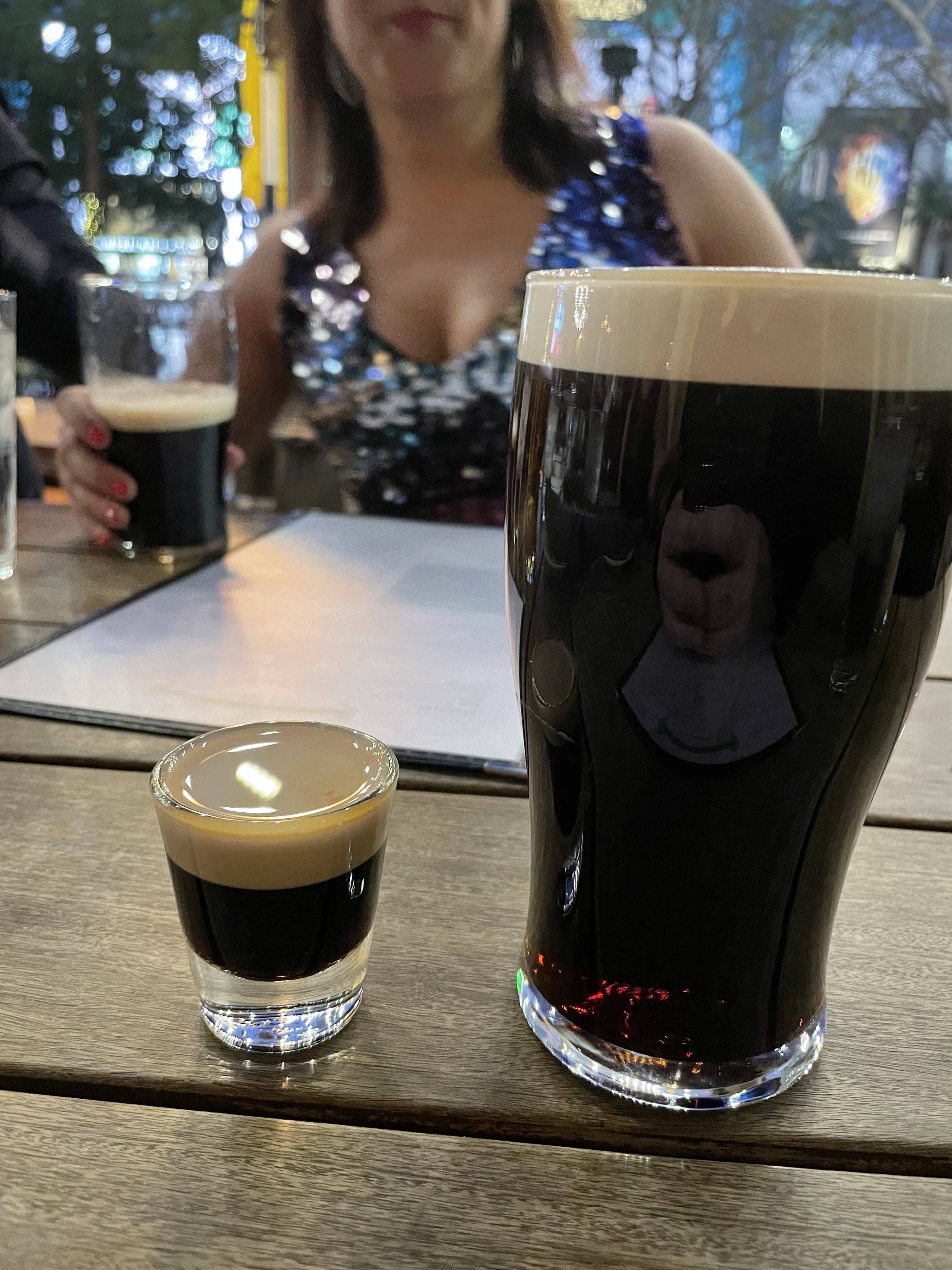 Here we are at the beginning of March and the greatest of all beers shall be celebrated! That ruby red hue, that distinctive creamy head. I love Guinness! For my 50th birthday this year my friends asked what I wanted for my special dinner. I only craved some Irish food (Shepherd's Pie) and as many Guinness as I could handle (apparently 9). That is why Guinness is my beer of the month for March. It's a world record kinda beer! Sláinte! -Beerman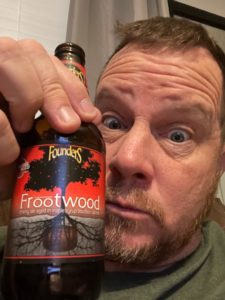 Watching a little football ('Who Dey'!) over the weekend called for a little 'Frootwood'. Never heard of it, never tried it before, but cherry ale aged in maple syrup bourbon barrels?? I mean, come on!
Coming in at 8% ABV, starts like a sour beer , but a little maple on the back end. A little sweet and a little sour, even a little tart. Founders makes some solid beers and this one ranks towards the top. Let's have a beer together! Cheers!
-Beerman
---
ENGINEERS TEACHING ROBOT TO MAKE BEER
A group of students at the University of Adelaide's Australian Institute for Machine Learning worked with a nearby brewing company to create a robot capable of designing its own craft beer.
For the most part, brewing beer is simple. There are four main ingredients — malt, hops, water and yeast. But there are a bunch of other variables, including temperature and timing.
But these engineers are creating an artificial intelligence system that can study thousands of different recipes — and then learn how to create its own craft beer. From there, the machine is being taught how to make adjustments to get the taste of the beer "just right."
Once the machine has perfected the recipe, there are plans to sell the stuff at the brewing company, allowing customers to compare the robot beer to the beer created by human brewmasters. (The Robot Report)
-BeerMan
The Lexington Christmas Parade 2021! 
What a great time riding high & waving the Red, White & Blue!   Max, Dennis and I (and my beautiful daughter Olivia) took it to the Streets last Saturday and were blessed with a day of sun.  Shouting out 'Merry Christmas' and 'Thanks' to our service members, we couldn't have had more fun.  You can see more pictures and even some Facebook live shots from the Jeep on our Facebook page. 
You Guys Rock!
'Happy Holidays'!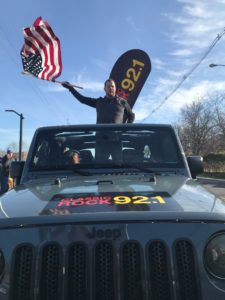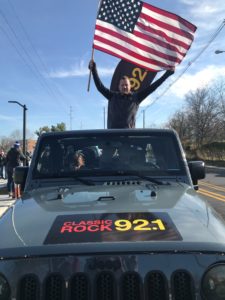 ---
"HEAT DOME" MIGHT AFFECT BEER PRICES
Climate change has taken aim at something millions of us love — beer!
Because of a "heat dome" that settled over the Pacific Northwest this summer and high temperatures at night in other locations, overall barley production in the U.S. was down 31% to 2.6 million tons from the 2020 total. And, experts say the quality of the crop was down too.
Unfortunately, it looks like things are going to get worse before they get better. (Beervana)
I stopped into Jackson Liquor on North Limestone and found New Belgium Oakspire Bourbon Barrel Ale. Are you kidding me? A collaboration with Four Roses and the brewery that makes Fat Tire and at 9% ABV. This seems like the perfect beer for a chilly fall evening. I only made it home with 5 bottles, because my buddy Wes wanted to try it too. I'm always willing to share a beer with friends. So cheers to trying this limited release.                       -BeerMan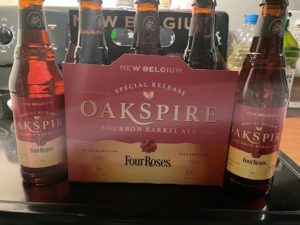 ---
November 4, 2021
If I get pulled over, I've got some explainin' to do!
Check this out beauty, The new 'Sam Adams Utopias'. 
Illegal in 15 States!  (Kinda like 'Sex Panther' cologne!) 
28% ABV and absolutely worth the $250 price tag! 
Who's ready to Party with BeerMan!