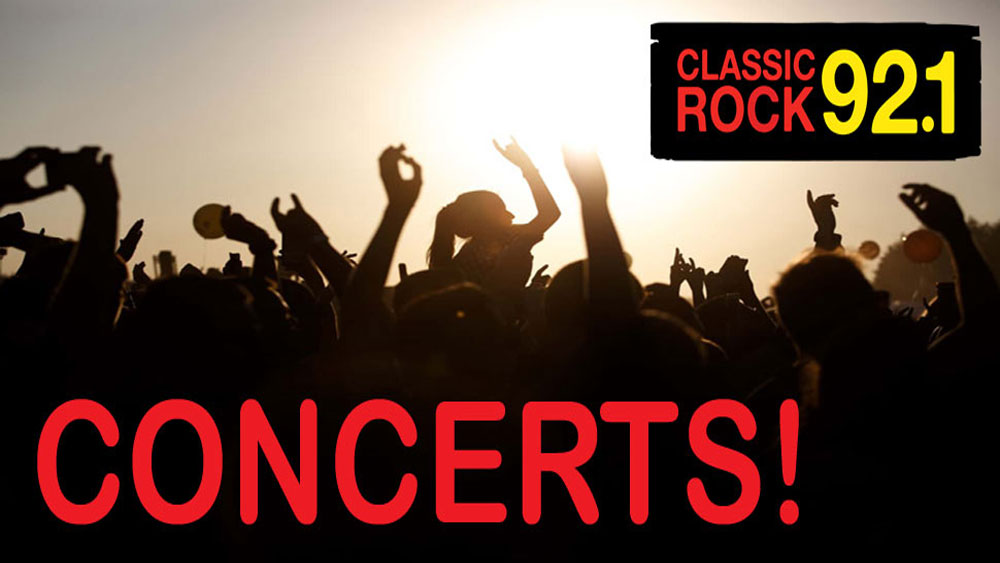 CLASSIC ROCK 92.1 CONCERT UPDATES
---
---
Santana + Earth, Wind & Fire
@ Riverbend Music Center
CANCELLED!

Refund Information is here:  https://riverbend.org/concerts/2022/08/canceled-santana-earth-wind-fire-miraculous-supernatural-tour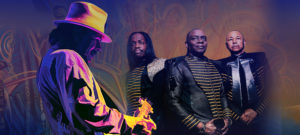 ---
Kid Rock: Bad Reputation Tour
with special guests Foreigner and Trey Lewis
Wednesday, August 17, 2022 @ 7:00 pm
https://www.riverbend.org/event/kid-rock/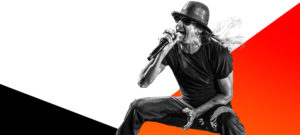 ---
CHRIS STAPLETON
'All American Road Show' Tour
Friday 8/19/2022 @ Riverbend Music Center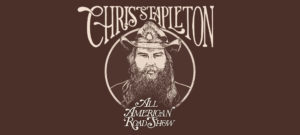 ---
Sammy Hagar & The Circle

"Crazy Times" Summer Tour
with Special Guest,  George Thorogood & The Destroyers
Presented by Sammy's Beach Bar Cocktail Co., Santo Tequila and Beach Bar Rum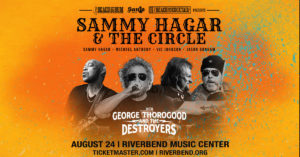 RIVERBEND MUSIC CENTER
AUGUST 24, 2022
Tickets On Sale Friday – January 28 at 10AM
---
ZZ TOP  'RAW WHISKY TOUR'
Sunday, August 28 at the Appalachian Wireless Arena
https://www.appalachianwirelessarena.com/events/zz-top-raw-whisky-tour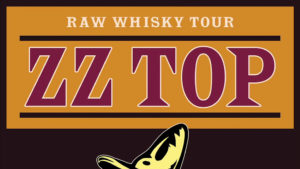 ---
"THE LAST SUMMER ON EARTH TOUR"
BARENAKED LADIES/GIN BLOSSOMS/TOAD THE WET SPROCKET
RESCHEDULED!!!
8/29/2022 @ Riverbend's PNC Pavillion
https://www.riverbend.org/event/barenakedladies/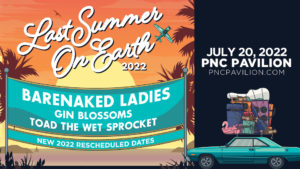 —————————————————————
THE FIXX
Lexington Opera House, Saturday Sept. 10
http://lexington.operahouseky.org/tickets/5190994/the-fixx

---
Christopher Cross
Lexington Opera House, Thursday Sept. 15
http://lexington.operahouseky.org/tickets/5241000/christopher-cross
---
"BOURBON & BEYOND"
'A Perfect Blend of Bourbon, Food & Music'
September 15-16-17-18
Lineup, Food, Camping, Hotels, Sponsors, Merch and Ticket Information here: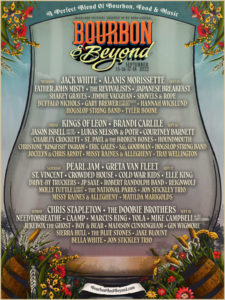 ---
GORDON LIGHTFOOT
Sunday, September 18 at the Lexington Opera House
http://lexington.operahouseky.org/tickets/5108430/gordon-lightfoot
---
"LOUDER THAN LIFE 2022"
September 22-25
on the Highland Festival Grounds at the Kentucky Expo Center
https://louderthanlifefestival.com/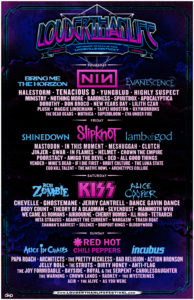 ---
LITTLE FEAT
Friday, October 7 at the Lexington Opera House
http://lexington.operahouseky.org/tickets/5241002/little-feat
---
KENNY WAYNE SHEPHERD
Thursday, March 16 2023 in Cincinnati at the Taft Theatre
http://taft.theatre-cincinnati.org/?msclkid=557384f3bfa61a9dc4a3e602a1cef3e3