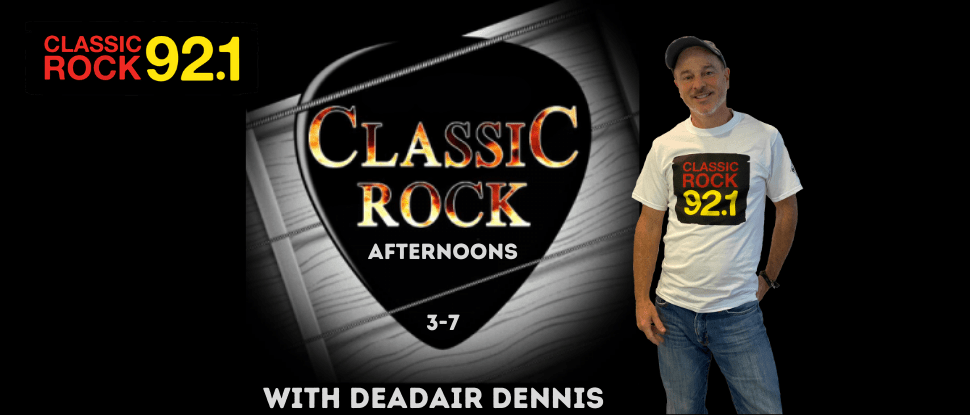 E-MAIL DeadAir Dennis!   CLICK HERE!
Friday, December 2
Y'all ready for the first weekend of the final month?!   I'll have some news regarding our New Years' Eve Party next week, as well as 'Rock Her World' with The Castle, and another round of Journey/Toto Concert Tickets!
You guys went nuts blowing up the city of Campton when we spoke about this last year (it ended up being cancelled due to bad weather), but the Hot Air Balloon rides are back this Christmas, so I'll include the flyer and the info on the Christmas Parade as well.  And don't forget, in the town of Hyde, Kentucky tomorrow (Saturday, Dec. 3) they're doing their Christmas festivities, lights, parade, food, drink AND THE 'DOLLY PARTON LOOK-ALIKE CONTEST'!!!   I am such a big fan of this idea!
Lastly a photo of last week's Mama Tequila 'Rock the Jobsite' Winner, Theosa who stopped by to pick up her winnings, and drop off Holiday Cookies!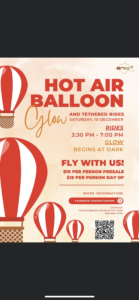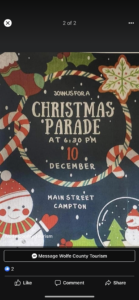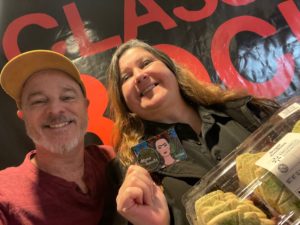 ---
Monday, November 28
So I got into a scrap with this Turkey the other day… and I WON! 
My Thanks to the Croucher Family for inviting Mrs DeadAir & Myself for a beautiful dinner with some amazing people!
There's some fun this week at The Old North Bar, and also a special 'Tunes for Toys' drive at The Burl Wednesday Night, so go rock out and help a charity out too!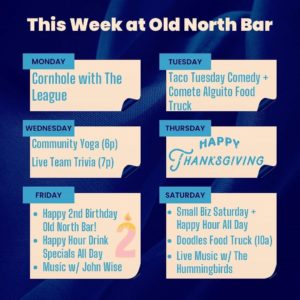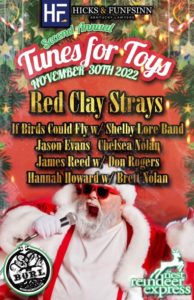 ---
Tuesday, November 22  (11/22/22)
No 'Two for Tuesday' today!  Boo!
Instead it's 'Classic Rock A to Z'!  Yay!
Some late Halloween pics coming in (thank you Larry Hall) from Cynthiana!  Kudos to these awesome decorators: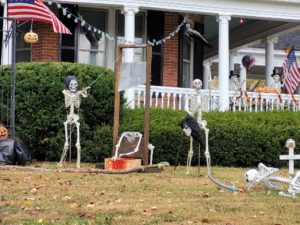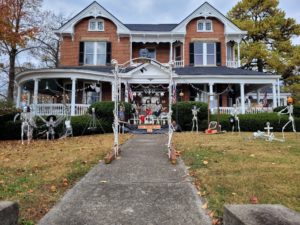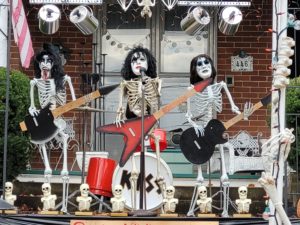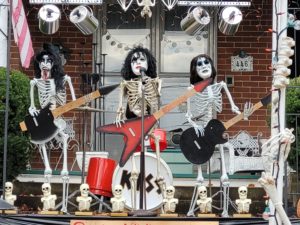 And a throwback to our day at the Woodford Humane Society visit.  There were so many awesome dogs and cats looking for homes.  Freya is my Rock & Roll Doggie Pick of the Week!  Woodford Humane asks kindly that you phone in advance due to staff shortage.
(859) 873-5491
Here's their link:   https://www.woodfordhumane.org/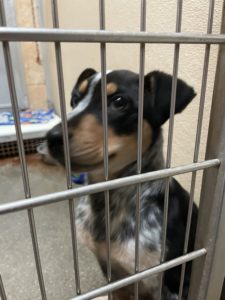 ---
Friday, November 18
Tonight's the night for Warrant, Winger & The Bulletboys in Pikeville.  Check our concert page for all the details.
Wazzup for the Weekend is also here on our website.  Bryan Himes returns to the lineup tonight and will join me and Ken Adams at The Brick Oven Pizzeria, wait until the smell hits you BEFORE you walk in the door!  We'll be at the Chevy Chase Inn on Saturday Night.
And Classic Rock 'A to Z' returns for 2022!  Monday at 10a we'll kick it off, thanks to Morgan & Morgan!
Finally, 'CHEERS' to my  good friend Tony Higdon who's 'Forging Felt' Hat display is showing now at The LexArts Building.  You can see Tony's amazing handmade hats on display for the next several weeks!  Kentucky Rocks!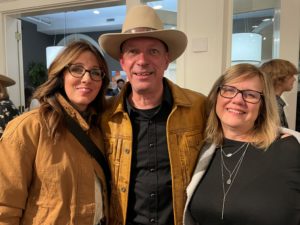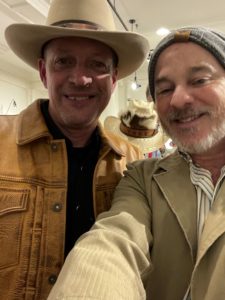 ---
Monday, November 14
Our very own Elwood Francis, now a member of ZZ Top plays a 17 string bass guitar onstage with Billy & Frank.
https://www.youtube.com/watch?v=n75DAmwInhE
---
Thursday, November 10
Time keeps on Tickin'… We're gonna be stuffin' Turkeys and stuffin' our bellies in two weeks! 
I'm looking forward to this weekend, all those precious dogs at Woodford Humane Society happy & hungry for love and attention.  BeerMan and I specialize in Dogs, so they'll be getting plenty of attention and hopefully lots of them will be going to new homes.  The only thing that makes me happier is knowing that we'll be meeting and thanking our Military (active, reserve and retired) as they come out.  We'll be there from 12n until 2p, so come out to support, and maybe even find your new best friend.  (They have cats, and other great pets as well).  Just don't forget to bring your Military ID.  We'll be taking lots of photos too, so look for them here next week.
Here's a few from our recent music gig at the Twisted Cork (who are doing some amazing things for charities this holiday season!).  I'll add a get well to my buddy Bryan Himes, who's still healing from a concussion and a shout out to my longtime buddy Kenny Adams for filling in with me that night. 
AND THESE GALS… Who were in town from Pennsylvania, back for the Breeders Cup Weekend.  Said they had visited Lexington a year ago and were destined to come back to the Twisted Cork.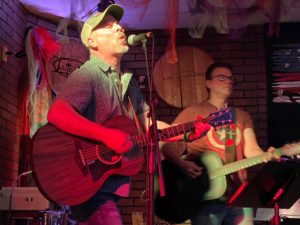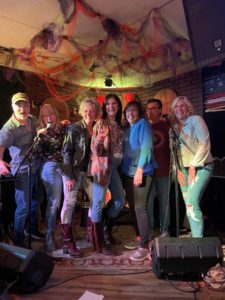 ---
Wednesday, November 9
I just met Meg Fuller… Yeah, i do that sometimes.  When the front bell rings sometimes it's me running up to let winners in and grab their prizes.  Meg won last week's 'Mama Tequila' $50 gift card and I'll be doing another drawing this afternoon.
And more tickets tomorrow.  Another Free Ticket Thursday thanks to Community Trust Bank, we'll be dishing out Warrant/Winger/Bulletboys Tickets for the Appalachian Wireless Arena on November 18th.  (next week!) so listen to win at 9-11-1 and 3!
Last week was just as much fun as the week before… It's been crazy this fall!  We were out at the Tandy Park Takeover with live music every night celebrating the Breeder's Cup Weekend.  Another great radio highlight for me as I got to introduce the 'Five Below Band' onstage for their gig, and I snapped a few pics while up there with them.  Great guys that I'd encourage everyone to find and follow on social media.  (Pics below)
Speaking of live local music, don't miss our 'Wazzup for the Weekend' on our website, and join us this Sunday at Goodwood Brewing for the 1st annual Unplugged Lexi-Fest Battle of the Bands!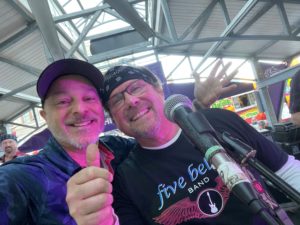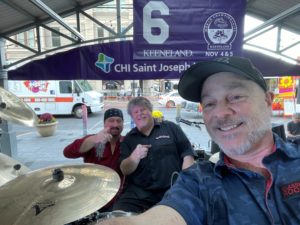 ---
Wednesday, November 2
Shout out to BeerMan for an awesome 'Dia De Los Muertos' (Day of the Dead) Classic Cafe today!
I'll be drawing another 'Mama Tequila' $50 Gift Card Winner today so make sure you sign up for our weekly contest here:  https://www.classicrock921fm.com/vip_contest/rock-the-jobsite-duplicate/
And how about a Birthday ShoutOut to my friend Shannon, along with a few pics from her birthday party!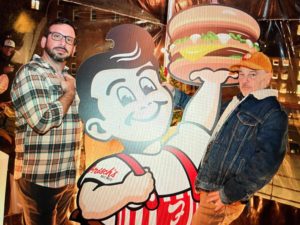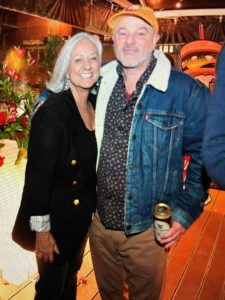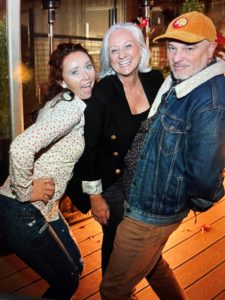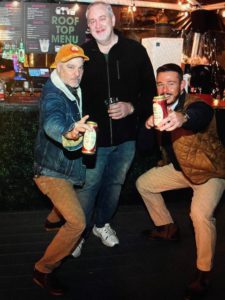 ---
Tuesday, November 1
Let's properly say goodbye to October, and welcome in a new month!   (They're going fast!)
Here's U2 doing the title cut from their second album.  It's a simple song, haunting and with much depth.  Don't hate, just enjoy. 
'October.  Kingdoms rise, and Kingdoms fall.  But you go on.'
https://www.youtube.com/watch?v=nvYICXKMb6k
---
Tuesday, October 25
I'm still recovering from the Weekend.  I arrived at the Chevy Chase Street Fair at 10a to have some downtime, lunch and put new strings on the guitar.  I didn't leave until 4:30 the next morning.  I've got to give major props to Alex from Smiley Pete, she is priceless.   And she arrived BEFORE I did!   My High School buddy Sheila and Larry arrived, and I got to spend lots of time with Rick, Suellyn and Tee Dee Young!  So here are some pics from the Chevy Chase Street Fair, including Maggie from CCI and the guy that bought the day's first beer!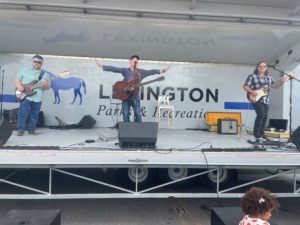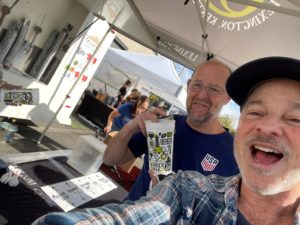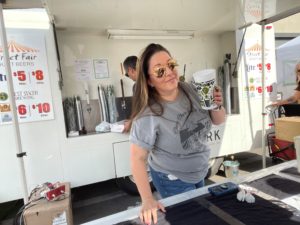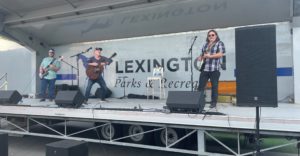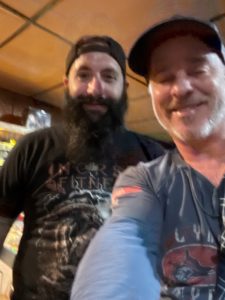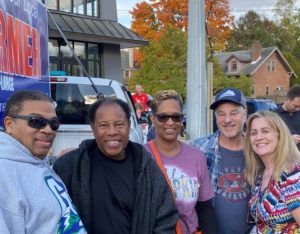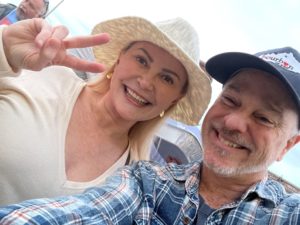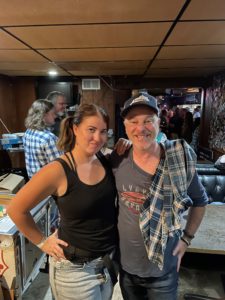 ---
Friday, October 21
It's been a lot of fun  having Adrienne from Scarefest on the air this week, and now that things are in motion our Scarefest Correspondent John has started sending in some photos, so here ya go!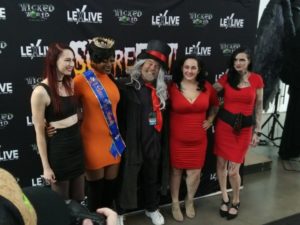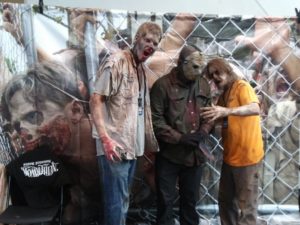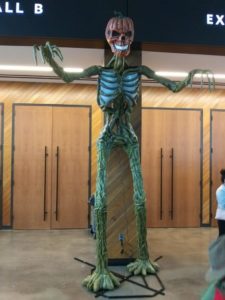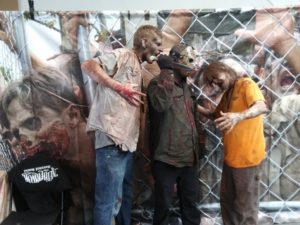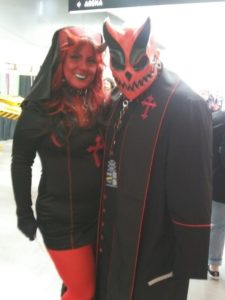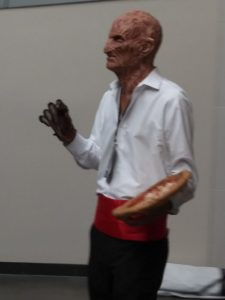 ---
Tuesday, October 18
Two for Tuesdays!  Classic Cafe!  Fun stuff today… And Fun stuff from this past Weekends' 'Court Days in Mt. Sterling'.  I'll tag some pics below, including the young man who won the Grand Prize $500! 
Also today, my buddy Bryan Himes and I are releasing a new song.  It's called 'Get My Kicks', and we would love it if you listened to it, toss us some feedback and even SHARE it with your friends, and on your social media pages! 
On Facebook: 
https://www.facebook.com/deadairandbryanhimes/posts/pfbid0SSgSWkFFnPaK9VLZ1bSnp4oAzh3zYeoyXnvEn6HQMmybRPYgJMTw34t4cFjGcUqjl
On the HearNow website:  https://deadairdennisandbryanhimes.hearnow.com/?fbclid=IwAR0L9G_OxKuG5PEJxzdKkC_4_fdT_j_YHhcOkqST0eafwXcfSEcJ02KOo24
COURT DAYS!!!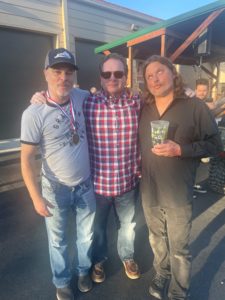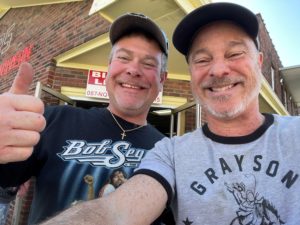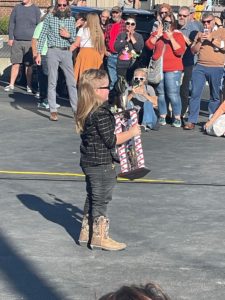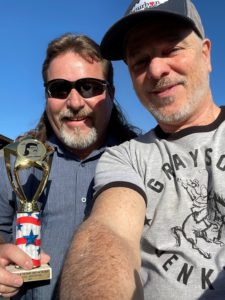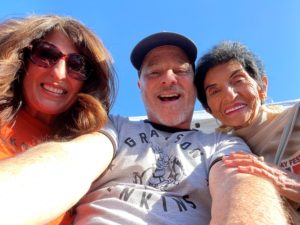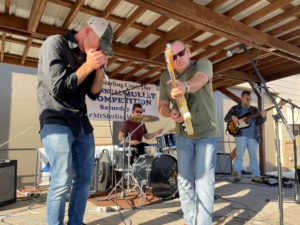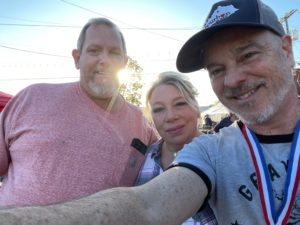 ---
Friday, October 7
What a week!  Great news though, it's THE WEEKEND!
I'll be firing off that 'Switch to Glide' at 5p!  BeerMan and Misti Dawn will both be back on Monday, and Max will have a Rupp Arena Concert Announcement at 9a!
Meanwhile, Cheers!  Keeneland is back and here's some good ol' Kentucky folks horsin' around at Thoroughbred Park downtown!  You're not really supposed to ride these horses, but Mrs. DeadAir was there to capture it for a few laughs!
Giddy Up!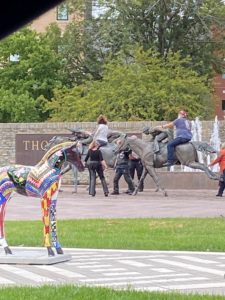 ---
Tuesday, October 4
Now that Rocktober is here, it's time for 'Trick or Treat, Pick Your Seat'!  Wednesday, Thursday and Friday we're letting our 9th caller pick which concert they want to go to!  'Yes' at the Taft Theatre in Cincy, Marshall Tucker Band at Renfro Valley on Friday October 14, or Little Feat this Friday Night at the Lexington Opera House. 
Treats, with no Tricks!  Let's Rock!
Having said all of this, let's not diminish the Sunday Concert in Mt. Sterling at the Irish Hills Golf Course, it's the 'Blues on the Greens' Concert with The Jenkins Twins, The Rachel Crowe Band, The Treyvon King Band and more with a special appearance from the amazing Brad Alford.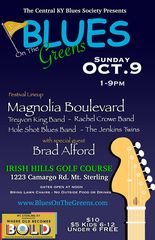 ---
Friday, September 30
Sometimes it's nice when things slow down a bit.  We've spent the last couple of weeks getting Bengals Football going on our local broadcasts and giving away lots of 'Bourbon & Beyond' and 'Louder than Life' Tickets, adding Misti Dawn to our DJ Lineup, Showing 'Eddie & The Cruisers' at the Kentucky Theatre for Flood relief, and now we've got Matt Pinfield (Mtv) on the air on Sunday Mornings with 'Flashback' from 6a-10a.  It was a busy month!
And we're not gonna ease up, we've got Marshall Tucker Band Tickets (Renfro Valley) and YES Tickets (Taft Theatre) coming up next week along with more chances to win $1000 (thanks to Don Franklin Auto).  So, you know… Keep Rockin'!
And then… There's THIS:
---
Wednesday, September 28
Scarefest Tickets Tomorrow!  We'll be giving away Four-Packs on the Free Ticket Thursday, and then we'll do Two-Packs on our Free Ticket Friday, thanks to Community Trust Bank!  Listen to win at 9-11-1-3
I mentioned that I had some fan photos with 'Eddie and the Cruisers' Film Star Matthew Laurance from our Saturday Night Movie showing at the Kentucky Theatre.  It was a great turnout, and even just today I received another anonymous donation for our charity the ARH Foundation.  (Appalachian Regional Healthcare) for the Eastern Kentucky Flood Victims.  Thank you all for having hearts that rock!
Now, here's a ton of pics with 'Sal Amato'!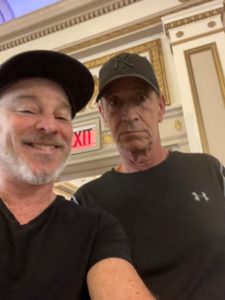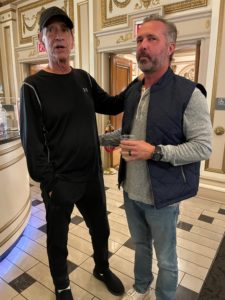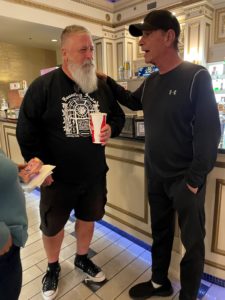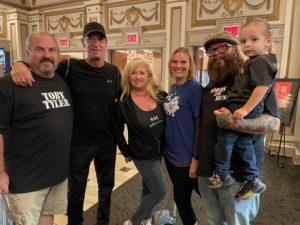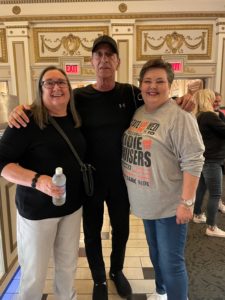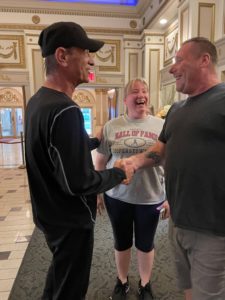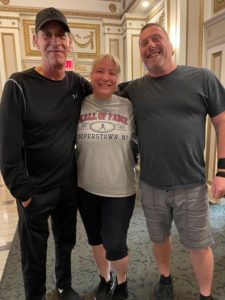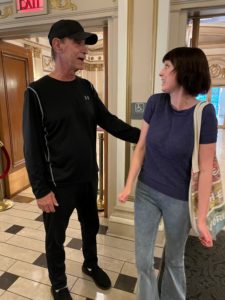 Monday, September 26
What a beautiful weekend!  We played music outdoors at an Anniversary Party ('Happy 10th, Natalie & Ken!) and I had a backyard firepit stokin' Saturday and Sunday afternoon and we had the Kentucky Theatre showing of 'Eddie & The Cruisers' Saturday Night, and (finally) a Bengals victory on Sunday!  I'll post some photos from our Kentucky Theatre Movie Night with star Matthew Laurance tomorrow.  Today we're recapping 'Louder Than Life' with some winner's pics, including Amy Ireland who won our VIP Passes!
We're going to have Scarefest Tickets this week, so listen in for the Free Ticket Thursday and The Free Ticket Friday at 9-11-1-3 to win!  Scarefest is the Weekend of October 21 this year!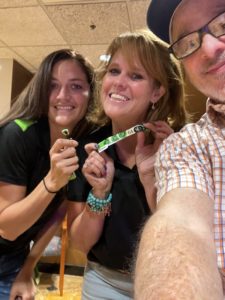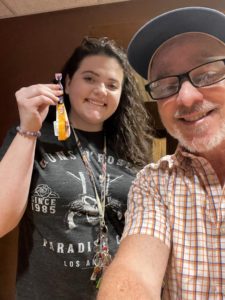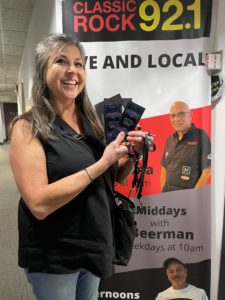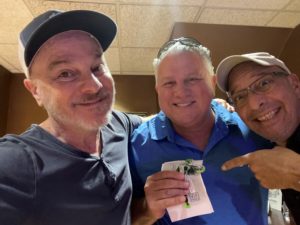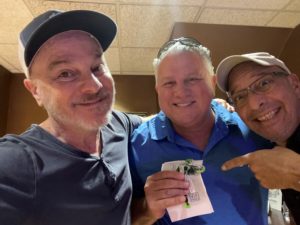 ---
Wednesday, September 21
A couple of tears were forming in my eyes as I watched this new video release from Tom Petty's people, and then occurred to me that we were nearing the 5th anniversary of his death. 
Great news today for fans as we get the news of the San Francisco Fillmore Box Set.  It'll be released on November 25 and you can get it in just about any format you desire (including a drum cymbal case with the full vinyl collection).
So try to keep your composure and check the video out here:
---
Tuesday, September 20
Who's Gonna be my 'Louder Than Life' VIP?
If you wanna win these, listen up every afternoon this week between 3-5p…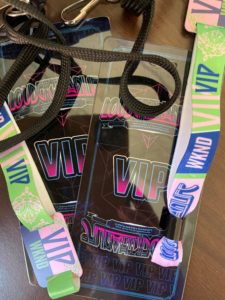 ---
Friday, September 16
Some Pics from Octoberfest, and pics of a few of our winners who are off to ROCK this weekend's 'Bourbon & Beyond' Festival.
FYI, Listen next week to win more passes to 'Louder Than Life'!  Plus you're going to get a chance to win my 'Louder Than Life VIP' Passes!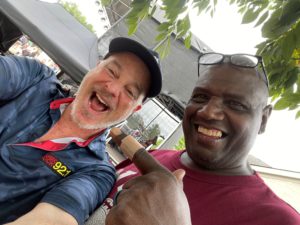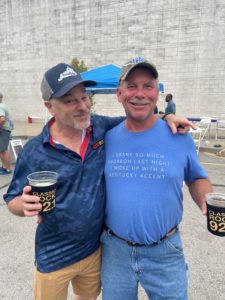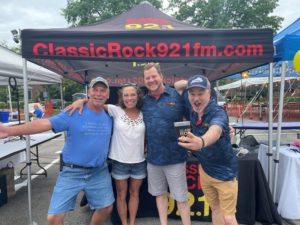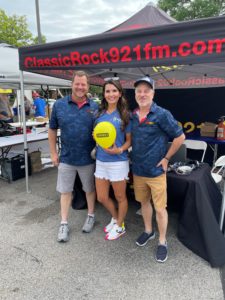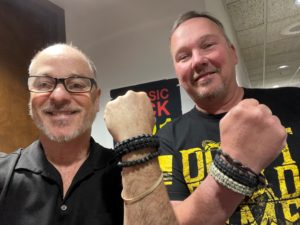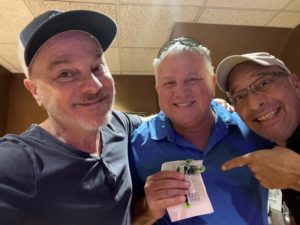 Tuesday, September 13
Ozzy's Halftime Show!
That's right, NBC only aired 15 seconds of it, because clearly we needed more reasons to hear how the Bills were executing the Rams… So Ozzy posted it.  Suck it NBC!
https://www.youtube.com/watch?v=1iZMPB13Lp8
---
Wednesday, Sept. 7
So, the 'Bourbon & Beyond' Festival Tickets are here: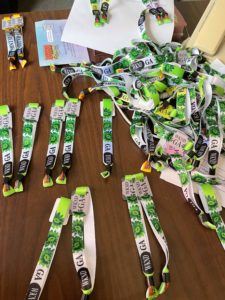 That's not including the package that arrived yesterday!
Crazy good times, and there will be more given away on the air over these next 7 days, so be sure to listen in to win.
---
Tuesday, September 6
Unbelievable how great these guys are:
RUSH live at the Taylor Hawkins Tribute Concert in England (from this weekend)
https://www.youtube.com/watch?v=oTZOEzukR00
---
Happy September 1st
The weather has been amazing lately… Looking forward to spending some time out in it!   Seems as though I've been indoors far more than 'out'.  Hoping you guys all dig our 'LABOR DAY WEEK-"END OF SUMMER SLAM PARTY JAMS"!  We'll kick it off tomorrow, basically just a bunch of Party Songs all weekend, some of which you've probably not heard in awhile.
Most know that I'm a pretty big fan of U2.  Now I know there are a lot of U2 haters, but hear me out, Bono's got this book coming out in November and he's been reading bits of it on YouTube and doing these little animated clips, so heres' the one about his WEDDING DAY.   It's okay to be a little envious, I am.  Those Irish boys know how to write…
https://www.youtube.com/watch?v=Mz8CI5noxQQ
---
Tuesday, August 30
Did I mention my house is torn up?  Sprucing up the Wood Flooring, which is by the way, NOT spruce.  Love these dudes, we've used them before, so a big DeadAir ShoutOut to the Hardwood Floor Company boys (Chester, Andarius, Ashley and Thomas!)… Action Photos!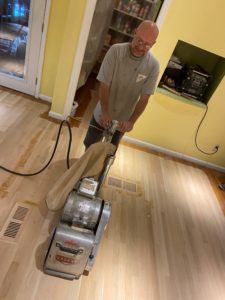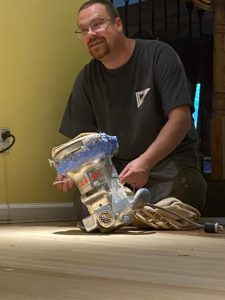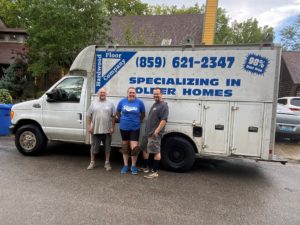 ———————————————————————–
Monday, August 29
So, YES… I've never seen them.  You?  Those celebration shows are pretty cool, and that's a great album ('Close to the Edge').  Congrats Sharon Franklin, she won our first pair of tickets and there are lots more to come for YES at the Taft Theatre in Cincy on November 6.  Tickets go onsale this Friday at all Ticketmaster locations and online of course.
Crazy fun weekend that began at the Elkhorn Tavern, and wrapped Saturday night at the Chevy Chase Inn where we celebrated Chuck Cornette's 90th birthday.  That guy has more life in him than most people I know.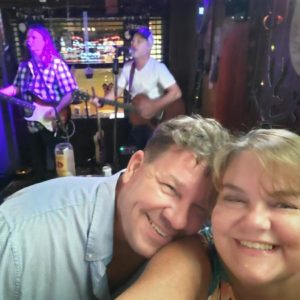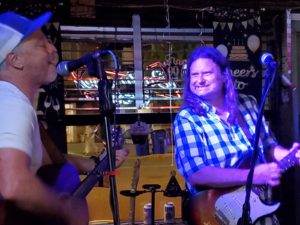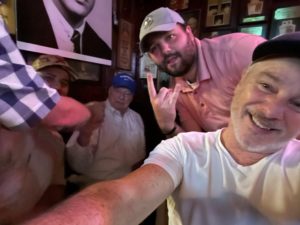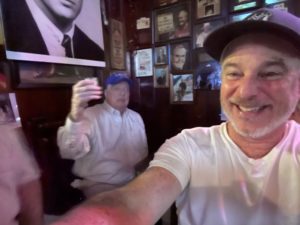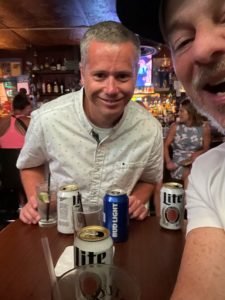 Friday, August 26
Great time at Thursday Night Live last night, having the amazing Dr. Matt Lee & his family stop by, Chef Ranada & Lee Cruse, Kenny & his family, Alan Ray and his lovely wife Laura Beth and Andrea & Matt at the Kettle Korn Stand!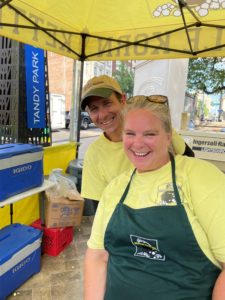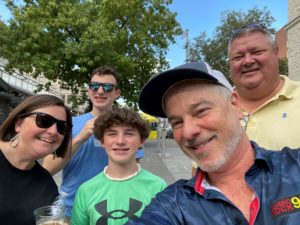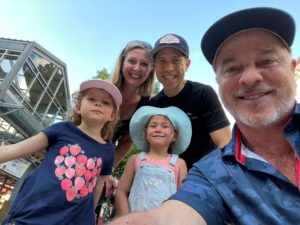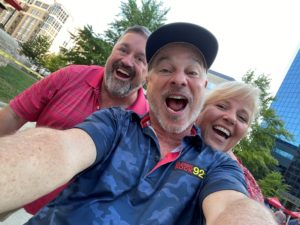 ———————————————————————–
Wednesday, August 24
Sammy Hagar & The Circle!
George Thorogood & The Destroyers!
Tonight's the Night at Riverbend… Safe Travels if you're heading North!
https://riverbend.org/concerts/2022/08/sammy-hagar-the-circle-crazy-times-tour
After the show, tune in to Classic Rock 92-1… We may have some fun surprises!
---
Tuesday, August 23
Happy Birthday Rick Springfield!  I mean, seriously America's favorite TV 'Working Class Hero' is 72.  Crazy, right?  I loved his charachter in 'Californication'.  I'll bet you thought I was gonna say 'General Hospital'.
Classic Cafe has been a bit of a stretch this week.  But we've got some good stuff coming up including a big block of Sammy Hagar & George Thorogood to get ya ready for the show tomorrow night at Riverbend.  Then on Thursday, it's 'KISS and Makeup Day'.  It's also Gene Simmons' birthday, so that means, lots of KISS!
This Week's Free Ticket Thursday is the same as last week's… Tix to see The Fixx at the Lexington Opera House!  Listen to win at 9-11-1-3. 
Pics from the Weekend?  Yup, here's one from Paddy Wagon.  Bryan Himes, Sam Rhodus and I were there to rock the house.  Clearly, I am loved by everyone.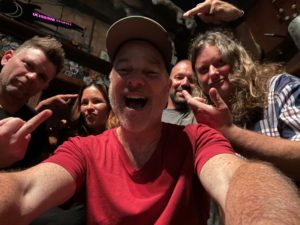 Friday, August 19
A Couple of pics from Thursday Night Live last night with the Twiggenbury's and all the great peeps who stopped by the 92.1 Tent to say 'hey' and get signed up for 'Louder Than Life' and 'Bourbon & Beyond' Tickets.  Next week we'll be back with more fun and live music from Kenny Owen and Group Therapy!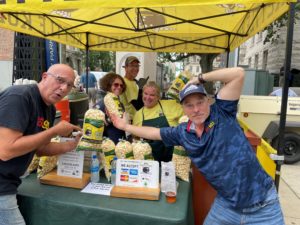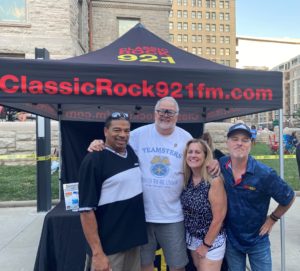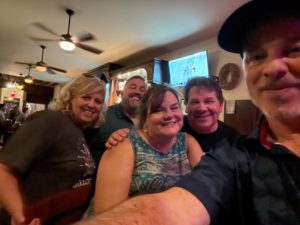 There was a little after party at the Henry Clay Public House!
And a belated birthday wish for Sweet Sherry!  Backstage here with Nikki Sixx from a Crue Nashville show taken a few years back!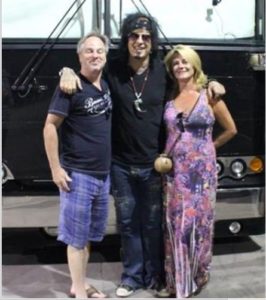 ---
Thursday, August 18
Central Bank 'Thursday Night Live' tonight with The Twiggenbury's!   Max & I (and maybe BeerMan) will be there getting rockers signed up for 'Louder Than Life' and 'Bourbon & Beyond' tickets.  Next week will be our last 'Thursday Night Live', and your last chance to get signed up!  (Kenny Owen & Group Therapy will be performing that night!)
Bryan Himes and I performed at the Old North Bar last week and I had a chance to catch up with my buddy Bret there.  Saturday Night we were in Winchester at the South Wind Golf Course (and had some AMAZING cajun food) at Reggie's Bar & Grill where I got to meet Ryan, Art, Stan and Keith (who had some delicious Peach Moonshine.  shhhh) 
I'm so lucky to get to do all the silly things I do…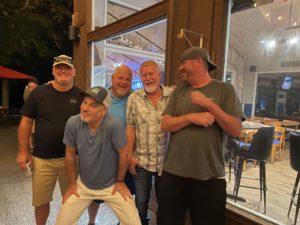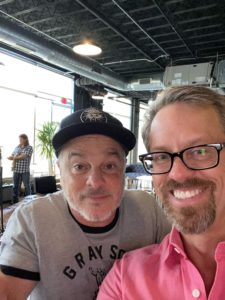 ————————————————————————————————————
Wednesday, August 17
Getting things ready for our Free Ticket Thursday tomorrow.  We'll have 'Fixx Tix' at 9-11-1-3… I've seen these guys twice thru the years and they're always fun and the songs are still fresh.  'Stand or Fall' and 'Red Skies at Night' are still among my all time favorites, and of course there's the ubiquitous 'One Thing Leads to Another' and 'Saved By Zero'.  This will be the first chance I will have to see them INDOORS.  They'll be at the Lexington Opera House on Sept. 10. 
Happy Birthday to this guy!  Speaking of 'ubiquitous'… Chuck, or as we like to call him 'CHALK!' is always a presence at the Chevy Chase Inn and I believe that today may be his birthday!  #RockHill #HangingRock #CoalGrove!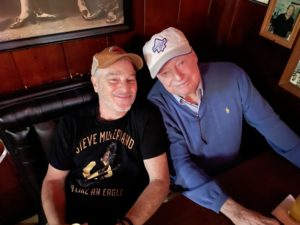 And lastly, a few pics from 'A Night with Queen' which happened at the Lexington Opera House last night.  Thanks to 92.1 Rocker Rob Kiskaden for the great photos!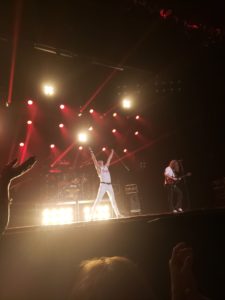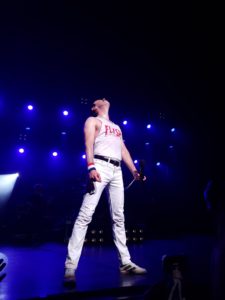 ---
Friday, August 12
The Week in Review!
So I've been hanging onto some photos, and thought I'd post them today to get everyone in the mood for a WEEKEND!  Pics from our gif at the Twisted Cork (with Sam Rhodus on the cahone), a Monday night out at TeeDee's, and a group pic from last week's 'Show Up Concert'.  Cheers!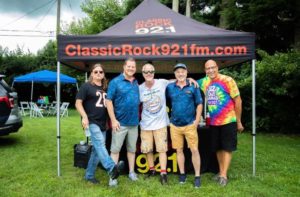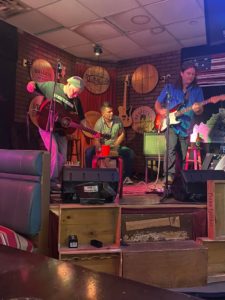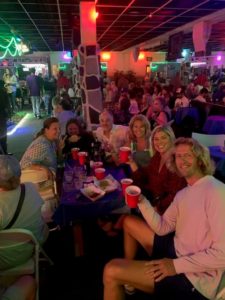 ---
Wednesday, August 10
Back from Vacation this week!  We caught up with some friends in Myrtle Beach and I thought I'd share a couple of fun pics, mostly of Mrs. DeadAir (which seems to be all you guys care about, ha!) 
Seriously, I know a few of you have asked 'When is she going to be back on the air with me'?  Soon.  That's what she said.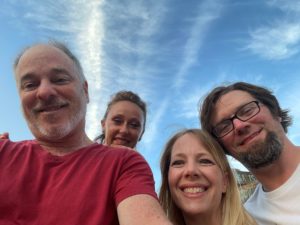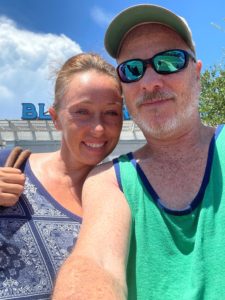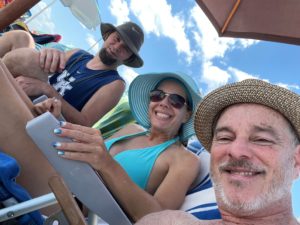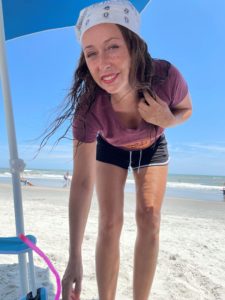 Oh, and my friend Renee Collins Cobb has been doing 'OVERTONES' a very special live program featuring local musicians for several years now, and I thought I'd give her some love here as well.  Check it out, shows with everyone from Rachel Crowe and Tyler Hughes to Wicked Peace, Rags & Riches and soon that very special Goodwin Brothers episode.  Here's the link:
https://www.overtoneslive.com/
---
Friday, July 30
Mercy!  How much MONEY?! 
So yeah, a CHANCE to be a Billionaire!  We're all having so much fun with Two Dollar Mega Million ticket is a whole new game when we're talking about SO much money!  Thank y'all for playing along!  AND GOOD LUCK!
LET'S GET LUCKY IN KENTUCKY!
Possum on the Porch Alert!
Turns out this guy doesn't like living in the limelight, and left his Possum Posse at home, so he was travelin' alone this night!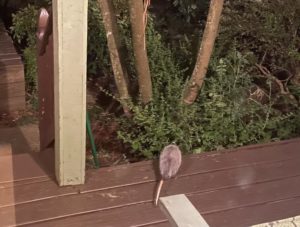 ---
(Two For) Tuesday, July 19 + Pat Benatar(!)
"Pat Benatar Day"
Great to see Pat & her husband rockin' back into town.  I was at the Lexington Opera House when she played there back on April Fools' Day 2014.  Tonight's show will be a trip back through the couple' 44 year career together. 
Amazing.
Three more chances to grab a pair of ticket for free, so listen to win at 11a, 1p, and 3p today to be our 9th caller at (859) 657-9210.
You may have heard 'Lexington Burger Week' Champ Daniel Hullings on the air last week, we caught up with each other at the Sage Rabbit where we ordered up 'The Gambler' one of Daniel's Top 3 rated burgers during this year's celebration.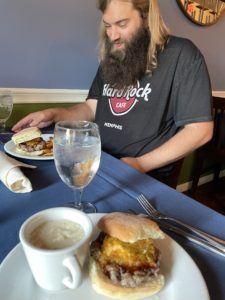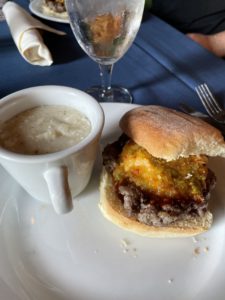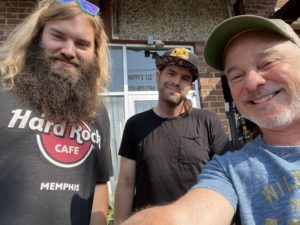 Finally a shout out to  Brick Oven Pizza, they're doing a relief fundraiser for The Ukraine today, so stop in for some delicious food and a great cause.  Face Painting, Silent Auction and Live Music are happening all day.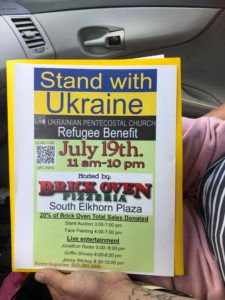 ---
Thursday, July 14
Daniel Hullings is Guest DJ today.  He's trying to eat all 39 Specialty Burgers from the Lexington Burger Week Restaurants.  Wanna See the Burgers:  http://LexingtonBurgerWeek.com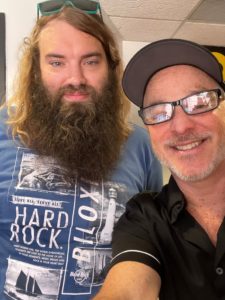 ---
Wednesday, July 13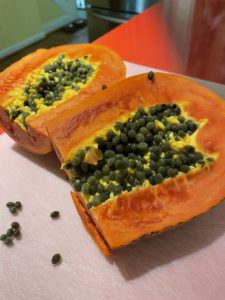 'I met you on somebody's island
You thought you had known me before
I brought you a crate of papaya
They waited all night by your door'
-'Jungle Love' -The Steve Miller Band
So, I ate a Papaya the other day.  Very 'Melon-y'.  Not that I know what a Melanie, tastes like.  (rimshot!)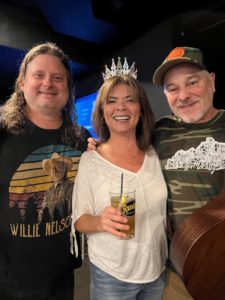 Here's the even sweeter Arabella celebrating her birthday at The Cellar last Saturday Night.  Bryan and I had our first opportunity to play on the indoor stage and had an absolute blast!  So many people, and 'Thank You' if you did come out for the party!   (Bob, Kasey, Roger, Ashley, Kenny, Whitney & Alicia, Jesse & Brittany, Maggie & Derek, Rick & Kerri, Paul & Kristi, Kevin and Big Mac, Jason, Koy, Larry, Mike & Jay, Shella and the list just goes on and on…
---
Monday, July 11
All American Pet Photo Day!
RAISIN!
True Love, Folks!  She's 17 now, and blind but still my buddy through and through!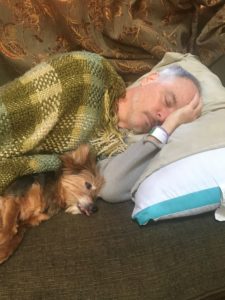 ---
Friday, July 8
Gettin' ready for the Weekend!  Next week, the Return of Taco Tico Tuesday, Beech Bend Wednesday and 'Outlaw Festival' Tickets for Riverbend on our Free Ticket Thursday and Free Ticket Friday!
It's been a tough week for the people of Kentucky, specifically for the folks in Floyd County.  I don't have the words to express my sadness to the family and friends of Captain Ralph Frasure, Deputy William Petry, Officer Jacob Chaffins.  These men served their community and the state and had their lives brutally taken from them.  God Bless Floyd County. 
Don't forget as well, the Memorial Tonight in Prestonsburg for 'Drago' the K9 killed in the Floyd County Ambush.
Down at the Rockcastle Riverside Campgrounds this weekend everyone is back for another year of the 'Sweet Land of Liberty Festival'.  So much great music, food and friends all day today, Saturday and Sunday.  Cheers!
How about a Blast from the Past?!  A neighbor, 'Vickie' used to attend 'sock hop concerts' back in the 60's and she allowed me to take some photos of the School and Area Flyers that were used to promote the events.  You might recognize a few of the Bands.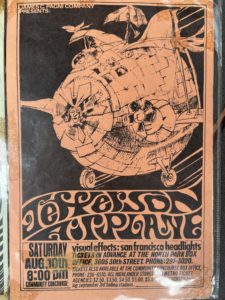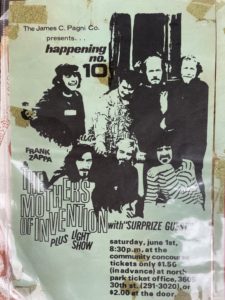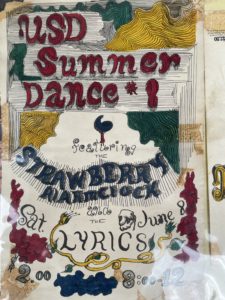 ---
Thursday, July 7
PICTURE DAY, PT 2!
The amount of photos on my phone are a constant reminder of how awesome life is with YOU guys in it!
First of all, a big overdue SHOUT OUT to Amanda at 'PAWS FOR THE CAUSE' for stopping by and sharing stories of furry animals and foster families.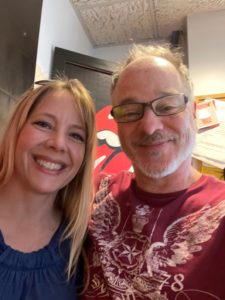 And with another 'Central Bank- Thursday Night Live' here, let me snap back a week with a pic of the Smiley Pete Gals, Alex and Saraya!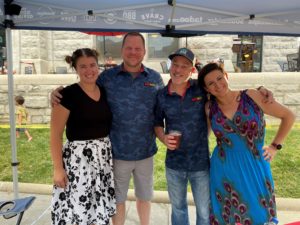 Then there's my long lost brother, Rick Wilson from Able Care showing up to pick up his tickets!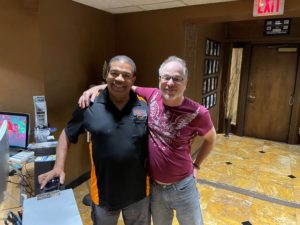 And 'Thank You' Rick & Kerri for sending me the pics of/from the new Andrew J. Brady Music Center in Cincy.  AND the pic of the inimitable Jackson Browne!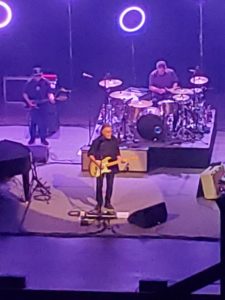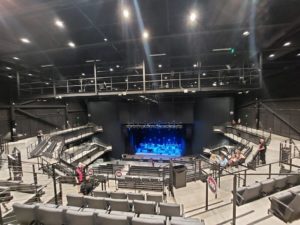 ---
Wednesday, July 6
PICTURE DAY!
Oscar Lopez and Gustavo Nazario hanging at Blue Stallion!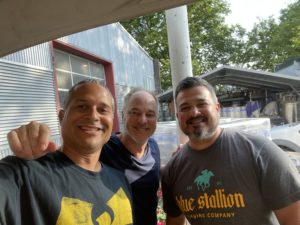 Hanging with the illustrious Martha Love at The Chevy Chase Inn!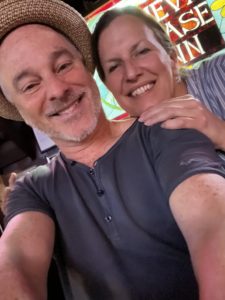 A Sad and sweet Farewell to Rachel & Chris Morgan, with Brandon Moran and Cody Gilliam.  Chris was the absolute best Shortstop I've ever played alongside.
s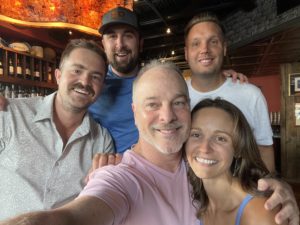 ---
Tuesday, July 5
Back from our 'Fourth of July FourPlay Weekend'!  Hoping everyone had a Blast(!) this past weekend, and that you're not missing any fingers!
Thanks for bearing with us as we wait for an update from KU (Kentucky Utilities) regarding the current Power Outage at our Transmitter Site.
A couple pictures for fun then!  Jamie & Josh at Lexington Lifted off Codell Drive.  My Jeep Dudes!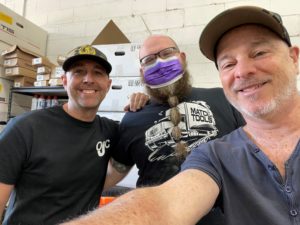 Here's one of me, and ol' 'Mossy'.  He's the only 'Non-Painted, Painted' Horse that I've found around town.  #HorseMania Rocks!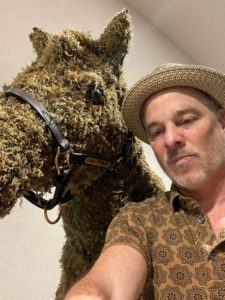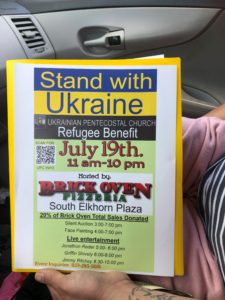 And there's a Ukraine Benefit happening Tuesday, July 19th at the Brick Oven Pizzeria
---
Friday, June 24
And then there was… FRIDAY!
I'm throwing the 'Switch to Glide' at 5p, so i hope you'll join me!  Plus more Doobie Brother Tickets coming up on this Free Ticket Friday!  That 50th anniversary show features Michael McDonald, Pat Simmons, Tom Johnston & John McFee, a classic lineup for great music at Riverbend on Thursday July 7.
I ran into my old buddy Cameron Holbrook at The Burl on Tuesday Night, we were there to see this LA Band called, 'Cannons'.  Joselyn & the Sweet Compression are there tonight!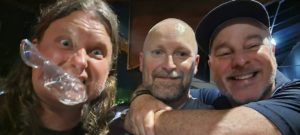 Speaking of local, live music here in the Bluegrass, make sure you check out Max Corona's new Friday Blog feature here:
https://www.classicrock921fm.com/wheres-the-party/
A Special Thanks to Brett, Matt, Chris & Everyone at Cocktails Too! for hosting Bryan and I last night we had a tremendous time, and ripped out a pretty solid version of Alice In Chains, 'Nutshell' in the process.
We'll be posting all of the amazing '4th of July' events very soon, so standby!
Wishing y'all a Great Weekend!  Let's do it!
---
Wednesday, June 22
Roger Waters with a great performance on the Colbert Show with a suite of tunes from 'The Wall' as he preps for his upcoming, 'This is Not a Drill' Tour which begins two weeks in Pittsburgh. 
If you've not seen it, click here:
https://www.youtube.com/watch?v=ZyWxQF2JLvM
---
Monday, June 20
Dad! 
I miss him everyday.  No, he couldn't play guitar but he did graduate with Bobby Bare.  Of course, there are many who would contend that I don't know how to play guitar either! 
The bottom pic includes Mom and little Raisin.  Mom passed last year, and we lost dad in 2016.  Losing your parents is tough, you never really know how tough, until you know.  I'd do anything to go back in time just to spend more time with them.
Happy Father's Day Dad, thanks for being the greatest!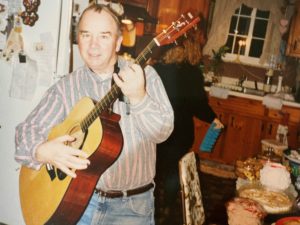 ---
Wednesday, June 15
Another Great Free Ticket Thursday tomorrow with our final round of 'Dead & Co.' Tickets for Riverbend.  BeerMan will celebrate '1986' with Classic Cafe and Amanda from 'Paws for the Cause' will be here in the afternoon to share some local animal stories, then we'll head down the street for 'Central Bank Thursday Night Live' with the Johnson Brothers Live at Tandy Park!    
We've also been talking about the Fourth of July, and our plans… Plus down at Rockcastle Riverside they'll be celebrating with some of the best food, crafts, tents and live music in Kentucky at the 'Sweet Land of Liberty Festival'.  I was lucky enough to cohost last year, and was excited to hear they're bringing it back again.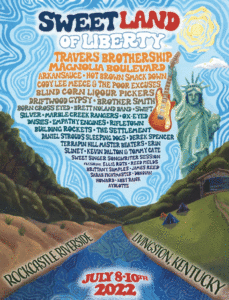 Here's their website:  https://sweetlandfest.com/
Of course, we'll be having some fun on the radio that weekend and I'll have more on that soon!
---
Taco Tico Tuesday, June 14
92 degrees and still rising as I type…
Driving home last night I heard our sister station Kiss 96.9 playing Kate Bush 'Running Up That Hill'.  It's the first time in my life I've heard her on the radio.  There is justice in the world.  It's great to know that people are finally discovering her magical music after all these years.
BeerMan totally 'Rockin' & Rollin' today on Classic Cafe.  Great Stuff there too!
Horse Mania Post Parade is this weekend at the Henry Clay Estate in the Ashland Park.  Totally free preview of the all new 160 freshly painted horses in Lexington's 3rd 'Horse Mania'.  I'm tempted to go out there Friday Morning and go Facebook live.
If you're catching this read before 3p, heads up… Those Pat Benatar tickets are coming up around 3:10 so listen to win!
---
Monday, June 13
Yes, It IS this HOT Today…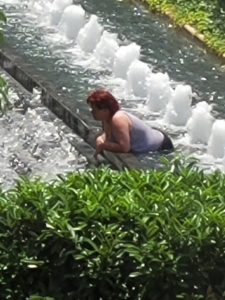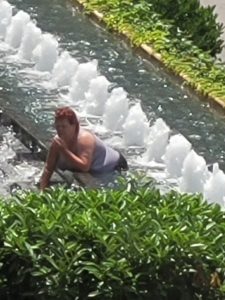 To be honest, I'm a little jealous.  The Fountains are on, and so is the Heat!
Thanks to 'KC' for this pic live from Riverbend at this past Saturday's REO Speedwagon/Styx/Loverboy Show!  I've heard from several ticket winners that it was packed and that the show was amazing! 
This week we're doing Pat Benatar tickets for the EKU Center for the Arts, so listen at 9-11-1-3 for the DJ to tell ya when to call in and win!
---
Friday June 10
So I went swimming with Rosita, Abby & Jimmy yesterday… Oh yeah, I should mention that they're Sharks.  (The ridiculous things I get to do!)  They seemed completely harmless and seemed to enjoy swimming thru our legs.  Lee Morrison from the Lexington Lion's Club also joined me in the 'tank'.  I was pretty sure that I heard 'Rosita' whisper 'Sharkbait' as she swam by me the last time…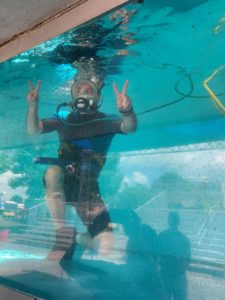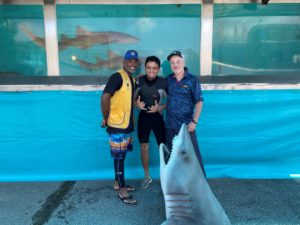 That's Felipe, he was kind enough to make sure we had oxygen and a helping hand to GET THE HELL OUT OF THERE!  Good Times!  The Lexington Lions' Club Bluegrass Fair kicked off last night and runs thru June 19th.  Opens Daily at 5p, and at 3p on the Weekends.
Speaking of the Weekend, it's 'BEER CHEESE' in Winchester!  And Georgetown Friday Nights begins tonight with a great Eagles cover band, 'NightFlyer'.
Next week we'll have more Pat Benatar/Neil Geraldo Tickets for the EKU Center for the Arts!  Listen everyday Monday thru Friday, we'll give you a Cue to Call at either 9a-11a-1p or 3pm…
Cheers to You & Yours! 
---
Here Comes the First Weekend of June (ALREADY!)  I'm hoping this early friday afternoon sun stays with us!
I wanna give a ShoutOut to the Twisted Cork for letting us come out and play music last night and all the great peeps who made it especially fun for Bryan and I. 
Hope y'all enjoy our 'Free For All' Weekend, we've gotten loads of calls and we're trying to take care of a lot of requests!  You've already done your job, so just kick back and crank it up! 
Steely Dan are coming to Riverbend on June 16, and the Lexington Lion's Club Bluegrass Fair starts next Thursday and runs through June 19 at Masterson Station Park.  We'll be giving away tickets to both events, everyday next week so listen at 9a-11a-1p and 3p for your chance to win! 
And don't forget, we'll have the final round & winner in our 'Bourbon & Beyond' Bracket contest which is happening on our website.
https://riverbend.org/concerts/2022/06/steely-dan-earth-after-hours-tour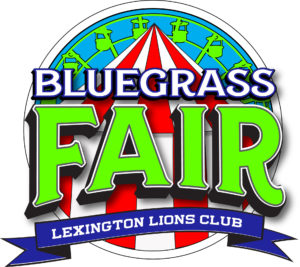 ---
Happy June 1
Kate Bush. 
You don't know her, and it's okay. 
Interestingly enough, today's generation may know more about her than you.  I saw Kate Bush on Saturday Night Live in 1979, Paul Schaffer played piano while she pouted, preened and stretched across his piano like a feline.  I was young.  And transfixed.    In her 44 years of recording music, she's only released 10 albums.  All varying degrees of brilliant.  She may not have ever been discovered had it not been for Pink Floyd's David Gilmour. 
Here's 'The Whole Story' per Wikipedia:  https://en.wikipedia.org/wiki/Kate_Bush
I realize this is a strange entry for today's 'Daily Dose' but it's strange only because she's an artist that I've long admired and yet one that I rarely talk about. 
Yesterday I woke up to her name all over social media, and then I get the news that her 37 year old (very minor, and only American hit) song 'Running Up That Hill' is #1 on the iTunes chart.  This just doesn't happen, does it?  Then of course the story, that her song was featured in the much anticipated final season of 'Stranger Things' (which is admittedly, fantastic).  
She's been nominated for the Rock Hall of Fame a few times now, but she doesn't care much about things like that.  She has a child, and she produces her own albums in her own studio.  She's never sought the limelight really, and rarely comes out of hiding.  She's recorded music with Eric Clapton, Prince, Jeff Beck, Elton John and of course David Gilmour.  It's a pretty amazing life, I'm guessing.
So from a fan to a musician, 'Congratulations, Kate Bush'.  All these years, and done the right way… organically.'
BTW, the album is 'Hounds of Love' and is exhilarating.  Don't be scared.
https://www.youtube.com/watch?v=d7fmB8J2hJw&list=OLAK5uy_mZz7EtW0HfBq8adZgUh3tEWHuOAlQIWZQ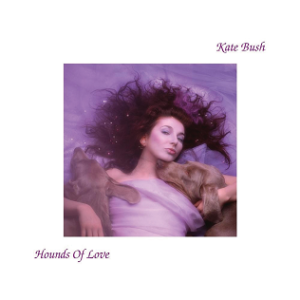 ---
Tuesday, May 31
Final Day of May, Y'all!
Hope your Memorial Weekend was memorable, there may be a few moments I'm still trying to piece together, ha!  Lots of friends out at gigs at the Brick Oven Pizzeria, The Elkhorn Tavern and the Chevy Chase Inn, and a few photos for proof!  Really cool catching up with Tommy Chong (Tyler Stephenson, decked out in Red White & Blue) and Louis Hager from Hager Hams!  And this pretty little lady in the red shirt, who looked a lot like Mrs. DeadAir!  Then there's Norm & Martha from the Chevy Chase Inn, Always a blast!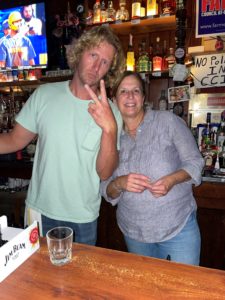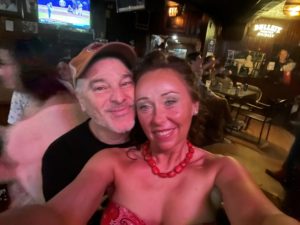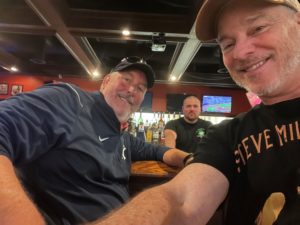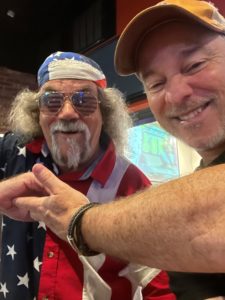 ————————————————————————–
Thursday, May 26
Final Weekend of May & The Memorial Day Weekend looming!  There's a big heartfelt gratitude among all of us in the LM Communications Building for our Service Women and Men, and so much thankfulness for our Freedom and those who have preserved, and continue to serve.  'Thank You'!
So, we'll be breaking out the Party Rock Songs all weekend!  Buckle Up!  It's gonna get a little crazy and bumpy!  It all starts tomorrow (Friday) at 1p with BeerMan, right after his 'Free For All Friday' Classic Cafe (Which gets NUTS on it's own!)  Thanks to our great sponsor the Kentucky Blood Center.
And you're hearing it first here, MORE Def Leppard/Motley Crue/Joan Jett/Poison Tickets everyday next week, and MORE Sammy Hagar tickets coming on next week's Free Ticket Thursday (Thanks to Community Trust Bank!).
I just had a conference call on this years' Bluegrass Lion's Club Fair', which will once again, be epic!  They want to turn me into a 'Human Cannonball'.  I've not decided yet…
It all gets underway tonight with the Central Bank 'Thursday Night Live'.  Music from Ward Hayden and the Outliers, and we'll be there live getting ya signed up for 'Louder Than Life' and 'Bourbon & Beyond' Tickets!  See ya there!
---
Tuesday, May 24
Ready for this final (full) week of May!  Posting a few pics from the Weekend where we helped celebrate 'Cellar Days' at The Cellar on Landsdowne.  Special Thanks to JD and the crew, including Brittany who kept us properly hydrated!
Local Superstar Eric Banks was there, and Wayne Whitehouse (both below) who played after Bryan and I that afternoon.  Canvas & HoneyChild rocked indoors later in the day and there were so many great people there including Jamie & Amy, Devona and Theresa, Vicki and Casey  (Yes fellas, there were a lot of ladies there!)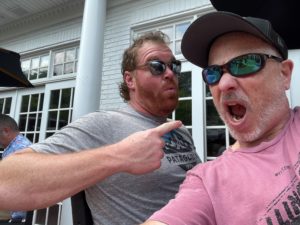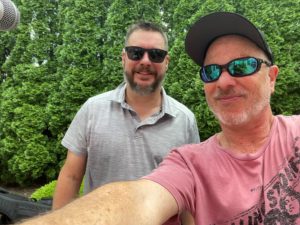 Giving out Special Thanks to the Campbell House 'Rackhouse Tavern & Restaurant' and the 'Chevy Chase Inn' for having Bryan & I playing music as well.   We'll be at Cocktails Too!  This Thursday, and at the Elkhorn Tavern on Friday.  Saturday at the Brick Oven Pizzeria.  Those three in a row show weekends are fun!  Plus it's fun knowing that not even Springsteen or the Stones can pull that off these days!
Max promises lots of 'whining', on National Wine Drinking Day tomorrow… He says he's getting drunk on the air.  THIS I want to see…  Catch ya tomorrow!
---
Friday, May 20
It's the Weekend!!!
My music buddy Bryan Himes joins me tonight at Historic Campbell House Hotel & Rackhouse Tavern Tonight.  (The pic below shows who does all the work!)  We'll be joined on bass by David Trivisonno.  Gonna Be fun!
Tomorrow Morning we'll kick off a full day of live music at The Cellar (on Landsdowne), it's Cellar Daze', and you should see the drink and music specials they have planned.  Stop by anytime, we'll be live from 11a-1p.   Saturday Night wraps up at one of our favorite spots, 'The Chevy Chase Inn'.  It'll be a fun weekend full of live music and I'm blessed to be part of it!   Cheers to you & yours!
And let me give a SHOUT OUT to 'Town Branch' Tree Services for helping do a major and potentially hazardous Tree Job in my backyard.  Maybe I'll have photos come Monday!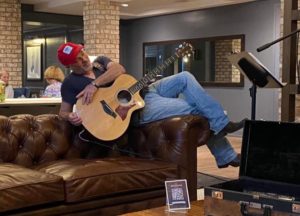 ---
Thursday, May 19
I was hoping for a few pics from The Who show, but all I've got are 'VIDEOS'!  haha, I'm going to update our YouTube Channel with a few of those.  (Did you even know we have a YouTube Channel?  We don't update it often, but it's there!  https://www.youtube.com/watch?v=FTrklAYEDCk)
I do have a pic from Teresa Poe at the Eagles KFC Yum Concert!  (Thanks Teresa)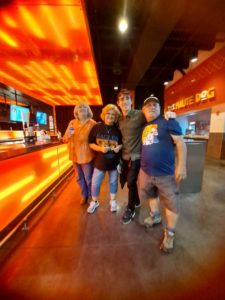 And how about a few pics from 'Central Bank Thursday Night Live'?  Project X Onstage and me, hanging out with the ladies, ha!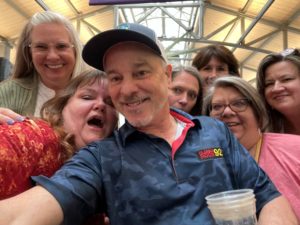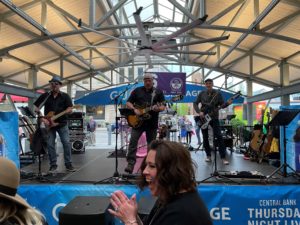 Lauren Mink will be there tonight, and we'll return with more chances for you to win 'Bourbon & Beyond' tickets, and 'Louder Than Life' Tickets next week (5/26) when Ward Hayden and the Outliers perform.
Today is a 'Free Ticket Thursday' too!  Several more chances for you to win On the Air today as we continue to giveaway tickets for the Great American Ballpark show featuring Def Leppard, Motley Crue, Joan Jett and Poison!  Listen to win, and be the 9th caller at (859)657-9210
---
Friday, May 13
Great Requests on today's Free For All Friday Classic Cafe!  I was listening, and BeerMan said he couldn't get to them all!  Keep 'em hot & comin'!
Cheers to the Weekend!  It started good for Johnny B (pictured below) at the Eagles show last night.  Y'all drive Safe on your way to see The Who on Sunday in Cincinnati.  That TQL Soccer Stadium looks amazing!
I finally had a chance to walk down and properly introduce myself to the very sweet couple, Andrea and Mike who run the Kernel Korn stand.  Family owned, these two along with their kids run the Kernel Korn stands all over Kentucky, so give them a little love!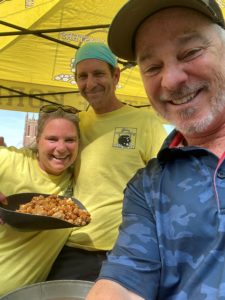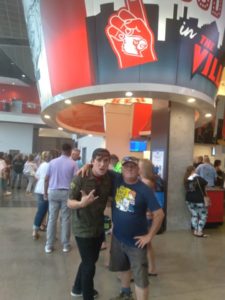 And Finally, 'Happy Birthday Dad'.  He would've been 87 today.  Sometimes you just have to celebrate in your heart.  It makes me proud to post his pic anytime but this one has a little more special meaning during 'Military Appreciation Month'.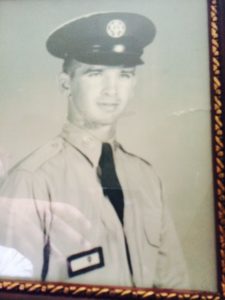 ---
Thursday, May 12
'Welcome to the Hotel California, such a lovely place…'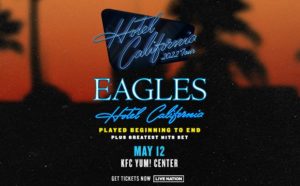 Everything you need to know, before you go:
https://www.kfcyumcenter.com/events/detail/eagles-yum-22
---
Wednesday, May 11
Happy HUMP Day!!! 
The Bourbon & Beyond Brackets are out, and it's a Joe Walsh Wednesday with Eagles Tickets… Another Pair of Tickets to see The Who at the TQL in Cincy this Sunday!  Feels like the first big Concert Weekend of Summer, and Memorial Day is just around the corner!  Crazy.
Just a quick reminder that if you're here, you should also be one of our VIP Tribe members.  It is of course, FREE… and you can click here to sign up:
https://www.classicrock921fm.com/join-vip-club/
We'll make sure you get some fun early concert and contest news before everyone else!
---
Tuesday, May 10
Happy Rockin' Birthday to Bono…
Here's a great fan shot Concert opener from the Joshua Tree 30th Anniversary Tour a few years back in their Irish homeland.
https://www.youtube.com/watch?v=mMjBnWlz59o
And something new today, and this is really well put-together… Fun to hear him diss his 'teenage-self' and getting a job.  Birthday Boy Bono's memoirs which will be released in November:
https://www.youtube.com/watch?v=_B7Qt861IJI
---
Thursday, May 5
'Cinco De Mayo'
Just some fun pics today & EAGLES Tickets!  Not just every hour today, but all day next week on our Joe Walsh Wednesday (the day before the show!).  So listen next Wednesday too, for your chance to be caller #9 when we play Joe Walsh, or the Eagles!
Unfortunately I wasn't in Tandy Park to catch all the Stormtroopers and Ewoks on 'May the Fourth (be with you), but I was talking about Cinco De Mayo and the Mexican poncho known as a 'Serafe' and my friend Rick Peterson willingly sent in this tremendous pic!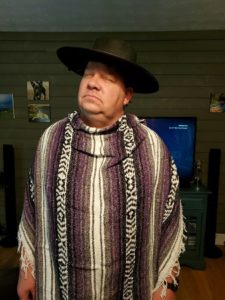 I also captured some young sorority girls at UK posing for a fun snap: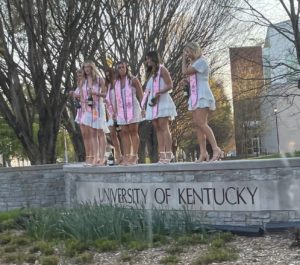 And then there's always a great photo op with Joel Valentino, playing music here with me and BeerMan at the Elkhorn Tavern: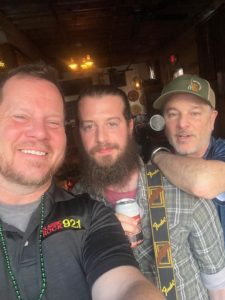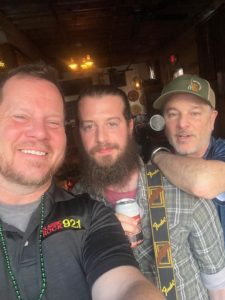 Wednesday, May 4

'May the Fourth Be With You'
It's also 'National 45 Day'.  Today we're celebrating the '45 Vinyl Record.  Before heading out of the house this morning, I grabbed the first few on my shelf and it turned out to be a pretty good grab, a little bit of everything including Dolly Parton's repressing of 'Puppy Love' that I bought on National Record Store Day a few years back.  U2's first official single (from 1980!) is in there, an autographed Tori Amos record and some good rock from Pearl Jam and the Black Crowes.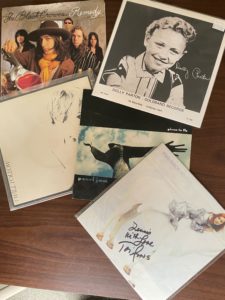 And Tomorrow… We're gearing up for The Kentucky Derby Saturday and Mother's Day on Sunday!  So when you win EAGLES TICKETS TOMORROW(!) be sure to give your Momma a big 'ol Shout Out, and then name your favorite horse to win this year's Derby!
Here's the contest line phone number:  (859) 657-9210
---
Tuesday, May 3
Just getting caught up on the weekend's photos.  I mentioned that Bryan & I were playing music in Winchester for the first time (and on back to back nights)!  Saturday Night at Reggies' Bar & Grill at the Southwind Golf Course, and then Sunday afternoon at 'Wildcat Willy's Distillery'.   First of all big 'Thanks' to John & Whitney for bringing out the family and our #1 fan 'Jonathan'!  Showing up on BOTH nights was Cindy Banks from the Winchester Chamber of Commerce (shout out to Janice for making it on Sunday!).  Then we have the obligatory pic with Will Pieratt, who is loved by literally everyone(!) and his wife Tammy who are now doing the food & drink service at Reggie's!  Finally, a gracious shout out to my cousin Shawn and his wife Shawna for stopping in for some tunes.  The weather was absolutely perfect for outdoor live music, and I hope everyone got a chance to experience that this weekend.
Special ShoutOut to 'I Am Hologram' (first pic below, in his 'Fat Frog' Tshirt) who opened the Willy's show for us.  Dude flat out goes solo, and rocks!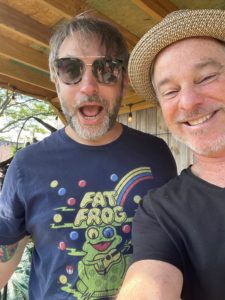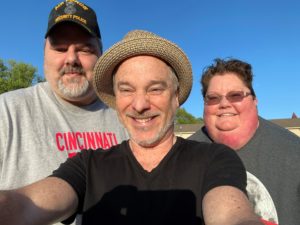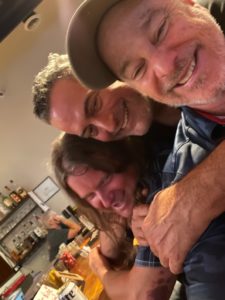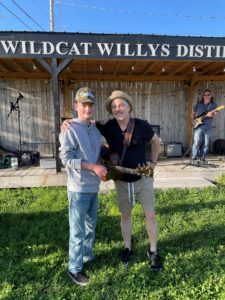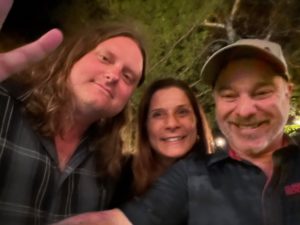 ---
Friday, April 29
Let's get this Weekend Started!!!
Shout out to BW Cleary (concert tickets), Phillip Perkins (live from Jiffy Lube), and Skip Smith who came by to show off his new Buc-ee's Shirt)… I'll say it again, YOU GUYS ROCK!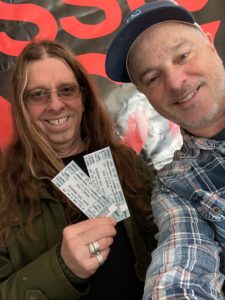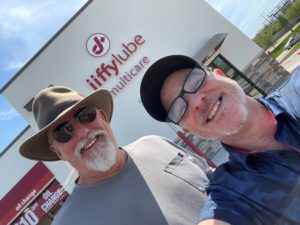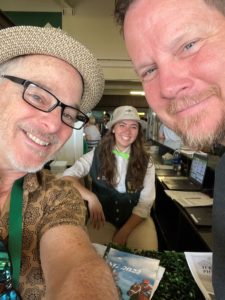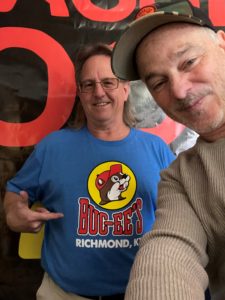 OH, and let's not forget the adorable Marissa who entertained BeerMan and I over the weekend at Keeneland.  Marissa is one of the great Betologists, and just a truly sweet lady!
Final Day for Keeneland's Spring Meet, and it began with a tragedy.  Our hearts and thoughts are with the family, friends and Keeneland family of Callie Witt who was thrown from a horse on Keeneland's training course.  Witt, a native of Nebraska, was studying at Bluegrass Community and Technical College.   Simply tragic.
I've always hated delivering tragic news, but it's never been something I've shied away from.  I suppose just my way of showing my respects.
I'll leave ya with some good news about next week.  We'll be giving away our final EAGLES Tickets and I'm hoping that we'll also have more tickets for that epic concert at the TQL Soccer Stadium in Cincinnati for 'THE WHO HITS BACK' Show.
Cheers, Dennis
---
Thursday, April 28
The Penultimate Day of the Keeneland Spring Break!  (I've always wanted to use that word)
Tomorrow will be the final Day!  It's been a pretty fun meet and I always hate to see it go!
You may have heard that I've been asking for someone to send me a Selfie with Kentucky's Biggest Beaver, 'Buc-ee's' in Richmond!  Never fear, Jarred May & his wife Talia to the rescue!   Thanks, You Guys Rock!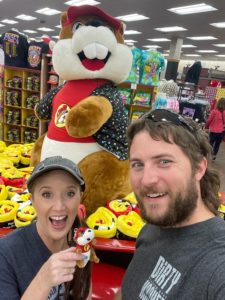 ---
Good Friday, April 15
I guess I could mention that it's also 'Tax Day', but that is nowhere near the glory of 'Good Friday'.
Been awhile since I've checked in.  Apologies!  Good stuff behind the scenes though!  Working on MORE 'Bourbon & Beyond' Tickets for you guys, and some more 'Louder Than Life' Tickets too! 
Next week we'll be doing Pat Benatar Tickets everyday & on our Free Ticket Thursday it will be all about the REO Speedwagon/Styx/Loverboy Show at Riverbend Music Center in Cincinnati.
I've got to give a Shout Out to Samantha & Stephanie from Rupp Arena.  I had the luck to meet them earlier this week and they promised me they're working on a great Rock Show for us this summer.  And More Good News?!   We're going to be partnering with the Downtown Lexington Partnership to sponsor 'THURSDAY NIGHT LIVE' this year!  We'll be down there a bunch this summer, including next Wednesday to present 'The Greener Time Band', and I'll be giving you guys a chance to win tickets while we're there!
Happy Easter & Happy Good Friday, Y'all!
---
Wednesday, April 6
Well, let's make it official!
'BOURBON & BEYOND' is BACK!
The Flyer says it all… and the wristbands are up for sale now.   Here's the link: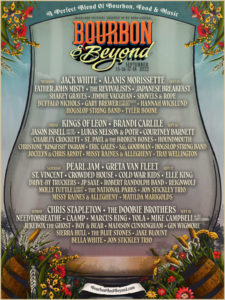 And don't forget:
Pat Benatar & (husband) Neil Geraldo at the EKU Center for the Arts… Details below on April 4th entry.
And guess who else… ME!  That's right, Bryan Himes and I will be pounding the 'HAIR OF THE DOG HOUSE' This Saturday Night, April 9th.  It's been a year since we've been, so come out and get ready for rock, fun and laughs!
Tomorrow (Thursday), we're at the Rackhouse Tavern in the Campbell House Hotel on Harrodsburg Road and Friday we'll be at the Twisted Cork rockin' live.  We'll also be presenting Whitney with her $1000 'Road to the Final Pour' Championship Check!
Addendum:
Here I am with my dear pal Gustavo backstage on this day 11 years ago… with Alex & Geddy from Rush!  I just found this pic on Facebook a few minutes ago!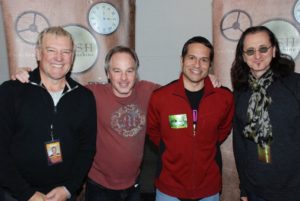 ---
Monday, April 4
April is here… And Pat Benatar is coming!  She & her husband Neil Geraldo will rock the EKU Center for the Arts on Tuesday, July 19 and tickets are onsale now!  Here's the link:
http://ekucenter.com/events/3103-pat-benatar-neil-giraldo
Mrs. DeadAir and myself were fortunate enough to get tickets to see Watch House (formerly, Mandolin Orange) at the Burl last Thursday Night.  We were even more fortunate to grab a couch seat INDOORS at The Burl Arcade, dang it was so cold that night.  But here are a couple of quick pics!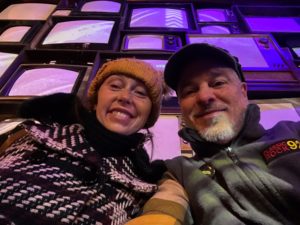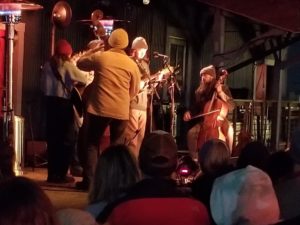 Welcome to April in Kentucky, Y'all!  Who's ready for Keeneland, Easter and another week of free tickets?  This week we'll be giving away tickets to see The Dead & Company at Riverbend.  Listen at 3:45 every afternoon to score a free pair!  Here's the link for that show:
https://riverbend.org/concerts/2022/06/dead-company
---
Thursday, March 31
Eagles PreSale Tickets are available until 10p this evening!  The password is: DESPERADO, and here's the link:
https://www.ticketmaster.com/event/16005C74C954571F
Here's the rest of the info for the show:
Eagles – Hotel California 2022 Tour 
KFC Yum! Center – Louisville
Thursday, May 12, 2022 – only 7 weeks from the announcement to the show
Public On Sale: Friday, April 1 at 10am
AND… AND ANOTHER CONCERT ANNOUNCEMENT TODAY:
'DEAD & COMPANY' at Riverbend on Wednesday, June 22
featuring Mickey Hart, Bill Kreutzmann, John Mayer, and Bob Weir, with Oteil Burbridge and Jeff Chimenti – is excited to announce its 2022 tour, the band's seventh tour since forming in 2015, which runs June through July and will include a stop in Cincinnati, OH at Riverbend Music Center on Wednesday, June 22nd.
Tickets will go on sale to the general public beginning Friday, April 8 at 10AM at Ticketmaster.com and Riverbend.org. To ensure fans get tickets directly in their hands, Fan Registration is now available until Sunday, April 3rd at 3PM, through Ticketmaster's Verified Fan program. The Verified Fan Presale begins Tuesday, April 5th at 10AM through Thursday, April 7th at 10PM. Supplies are limited.
Here's the official Riverbend link for that show:
https://riverbend.org/concerts/2022/06/dead-company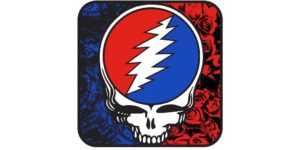 ---
Friday, March 18
Well.  Do you wanna talk about the Cats or not?
Didn't think so.  Neither do I.  We wrapped up our St. Patty's Road to the Final Pour Pub Crawl last night and watched the final seconds tick down, and then watched the people go home.  Everyone seemed to share the same opinion, 'This is on the Coach'.  The team did not look prepared, inspired and had zero confidence.  But let's also give a lot of credit to the Peacocks.
A few photos perhaps to brighten the gloom?
An early morning Thank You to Charlie Gayheart for dropping off the North Lime Doughnuts!  And a Red Bull!  It has been a crazy week pulling two shifts everyday ('Get Well, Max!)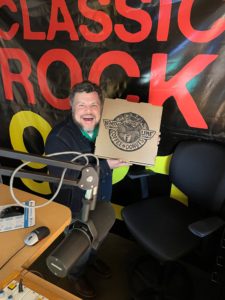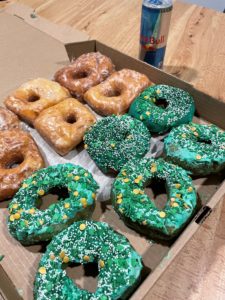 Shout Outs to the great people we met on our St. Patty's 'Road to the Final Pour' Pub Crawl!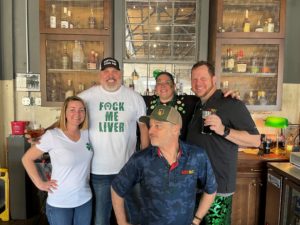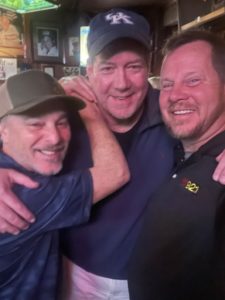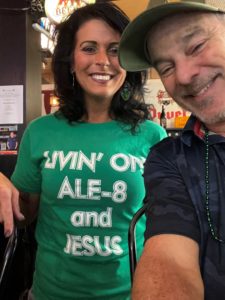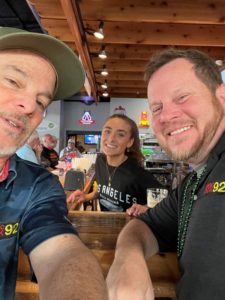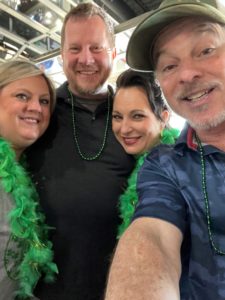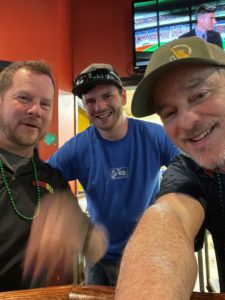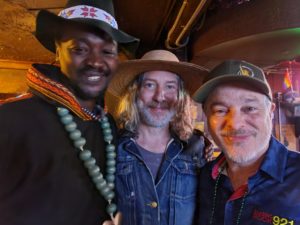 Thank Y'all!  Especially the bars and bartenders on 'The Road to the Final Pour'!  Wes (& Robin) at the Old North Bar!  Whitney, Mama Sue & Papa P at The Twisted Cork.  Shamra & Tim at the Brick Oven.  Taylor, Myra, Kasey & Kyle at Jack's Sandbar & Grill.  Emerald, Tess, Matt, Brett & Everyone at Cocktails Too!  Kevin at The Beer Trappe!  Bradi, Russell and all at The Elkhorn Tavern!  Rob, Jeff, Norm, Martha & Kevin at The Chevy Chase Inn!
---
Thursday, March 17
Def Leppard has a new album coming out, and you read all about it right here:
https://www.defleppard.com/diamondstarhalos-com/
…………………………………………….AND…………………………………………….
Here's your PreSale Code, Info & Link for Jackson Browne!  Get tickets now before they go Onsale to the general public. 
Presale begins: 10am on Thursday, March 17
Presale ends: 10pm on Thursday, March 17
Offer Code:  DOCTOR
Ticket URL: https://www.ticketmaster.com/event/16005C57B61254F3
Event URL: https://bradymusiccenter.com/concerts/2022/06/an-evening-with-jackson-browne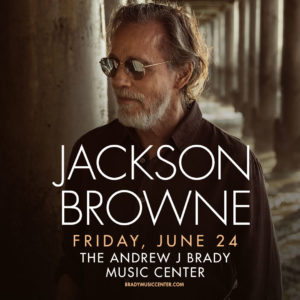 ---
Wednesday, March 16
The PreSale Tickets for Jackson Browne at the Andrew J. Brady Music Center.  Check back here tomorrow!
---
Tuesday, March 15
I'm sooooo tired!
Filling in for Max Corona this morning (he's not feeling well) and hoping he'll be back soon because it's a busy week of Pub Crawling, Final Pour(ing), Basketball, Shamrock Shuffle(ing), Tickets for Louder Than Life, Jackson Browne and Larry the Cable Guy on our Free Ticket Thursday!
Busy!  And Fun!
Don't miss the 'Road to the Final Pour' on the website, and on our Facebook page.  You'll also be eligible to win our $92 Clark's Pump 'N Shop Gas Card when you vote.
There's only one person I can think of who would actually come out and say 'I don't belong in the Rock Hall of Fame'.  That person could only be, Dolly Parton.  She's one of the most amazing people that we will ever share time on Earth with during our lifetime.  She simply said, 'I don't deserve it, and I'd like to withdraw my name from the ballot'.  WHO DOES THAT?!  Dolly did say she was inspired to record a rock album. 
I'm inspired to be a better person.
---
Thursday, March 10
I'm ready for the Weekend, Y'all!  Snow, Ice Storms, High Winds, Flooding… We've seen it all already this year, BUT it's THE WEEKEND!
Standing by for any related info regarding the Shamrock Shuffle on Saturday, but already the St. Patrick's Parade has been cancelled (or hopefully just postponed).
Black Stone Cherry will still be rockin' Manchester Music Hall this Saturday Night so don't miss that one, it'll be good and loud.
My buddy Bryan Himes and I will be going into the studio again to record some new songs that we've been playing around town.  I'm really looking forward to seeing Duane Lunday at the Lexington Recording Company again and hopefully getting some good vibes down.
Meanwhile I've got some pics here of my buddies in the local band 'Southside Underground' who invited me onstage to sing 'All Along the Watchtower' over at Collins Bowling a few weeks back.  Thanks fellas, You Guys Rock!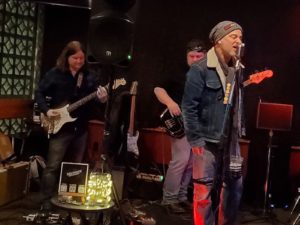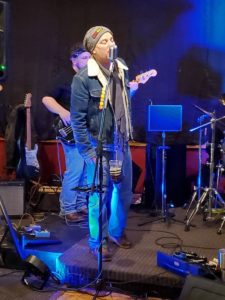 And the last couple of Thursdays I've walked down the street for Happy Hour at the new 'Frank & Dino's' Restaurant, and got a pic snapped with the manager Vince Carlucci.  Boom!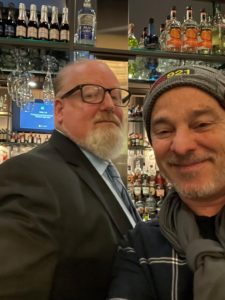 ---
Wednesday, March 9
LOUDER THAN LIFE! 
Here's the website:  https://louderthanlifefestival.com/
And here's the awesome Artwork: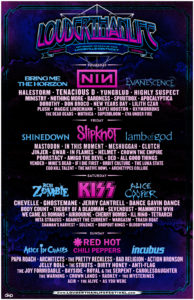 Listen to win tickets next week when we do our 'Game On Trivia' at 8:15a and 4:15p.  We'll be doing 'Louder Than Life' Trivia where you can win a $25 Red Mile Gaming & Racing Gift Card and be qualified for our first pair of General Admission 'Louder Than Life' Tickets!
---
Two for Tuesday, March 8
Nice to see the sun back today and hoping that some areas here in the Bluegrass get a chance to dry out!  Nice to see the folks over in the Winchester Rd/Patchen Wilkes area having some fun with the drainage issues.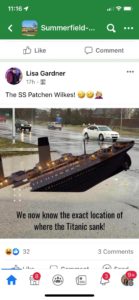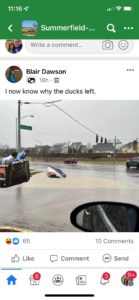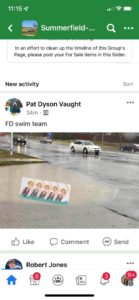 It's a busy week ahead and nice to have temps getting back into the 50's for a few days but unfortunately we'll be around 30 when we kick off this year's 'Shamrock Shuffle' on Saturday Morning.  No worries though as Max, BeerMan and myself will be there at the finish line with high fives, bottled water (maybe hot cocoa!) and a job well done.      
Saturday wraps with Black Stone Cherry at Manchester Music Hall, there are still tickets available for the show too!
The big news this week is 'Louder Than Life'!  The official announcement is supposed to be coming tomorrow around Noon, so lock it in, listen large and get ready for 2022's 'Louder Than Life' 3 day festival!
---
Thursday, March 3
Happy Free Ticket Thursday!  Great to see Black Stone Cherry coming back to the Bluegrass.  They're returning to Manchester Music Hall on Saturday March 12 and I thought I'd showcase a few of their videos:
https://www.youtube.com/watch?v=3ZoKmdbERzA  'Me and Mary Jane'
https://www.youtube.com/watch?v=ZQ8itDYP6HU  'White Trash Millionaire'
https://www.youtube.com/watch?v=ccN3-9QQB48  'Blame it on the Boom Boom'
Listen to win all day today for your chance to see these awesome Kentucky boys at Manchester Music Hall.
My 'Game On' Trivia Question today was about… Al Stewart.  A few may remember his big #1 song from 1976 'Year of the Cat', what you may not know (I didn't) is that his career is quite prolific as he is set to release a 50 (FIFTY!) CD Boxset in June.  It'll only set you back $499 and here's more info:
https://www.amazon.com/Admiralty-Lights-Ltd-Deluxe-Boxset/dp/B09T77B7N6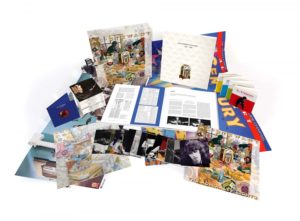 Lastly, Let's Get Local! 
I was gonna mention that my buddy Bryan Himes and I are at Cocktails Too! playing music tonight, we'll start at 8p.  Come out and rock, sing, drink and make a request tonight, but then I also remembered that Renee Collins Cobb will be taping another live 'Overtones' Podcast/Concert tonight at the Tipsy Cow in Georgetown with the local band 'Trippin' Roots'.  Zach and Evan are two of my local faves, and I'd encourage everyone and anyone to go see this exclusive event.   Here's some more info on 'Overtones'.
https://www.overtoneslive.com/radio-shows
---
Tuesday, March 1
How about some March sayings?  Here are a couple good ones:
"Springtime is the land awakening. The March winds are the morning yawn." ―  Lewis Grizzard
"In March, winter is holding back, and spring is pulling forward. Something holds, and something pulls inside of us too." – Jean Hersey
And, on this 'Fat Tuesday' Kickoff, how about we prepare for St. Patricks and the upcoming Shamrock Shuffle!
And my favorite:
"I hope your decisions in life aren't as ill-conceived as your March Madness bracket." ― Unknown
It's coming… Another $10,000 Bracket Challenge, a 92.1 'Bartender Challenge' and of course, the Madness that we all know and love in this blessed month of my birth.   (Shhhh, don't tell anyone)
Don't forget, the 'Shamrock Shuffle' is back!  Let's all get 'Shufflin'!
https://www.shamrockshuffle3k.com/
---
Friday, February 25
Happy Friday, You Guys Rock!
Getting into the studio a little earlier today so I can knock out some early requests and get everyone in a good weekend mood!   (859) 657-9210 is the Request Line, it's also our contest line and you know I'll be doing this week's final pair of Def Leppard/Motley Crue/Joan Jett/Poison tickets for Great American Ballpark on July 15.  Those tickets officially went onsale today, so 'batter up'!
Final Weekend of February… March Madness is just around the corner and we have something fun, live & local, lined up for you guys that like to party.  Meanwhile those Cats continue to show some great promise heading into the upcoming stretch.  Let's also congratulate the Ladies Softball team, off to an amazing start and the Men's Baseball team who won their opening game.  Spring, so close!
A couple of pics that I found today, and a quick 'Thank You' to everyone.  Seems that everywhere I go these last few weeks, I'm getting more congratulations than ever on my recent 'Lexington Music Award, Best DJ' and I just wanted to say how humbling and grateful I am.  I got a pic with Mrs. DeadAir, and then an After Party Pic, plus I've included a pic of the ubiquitous Zack from the local band 'Tripping Roots' who joined us onstage recently at The Twisted Cork.
Have a great weekend, Y'all!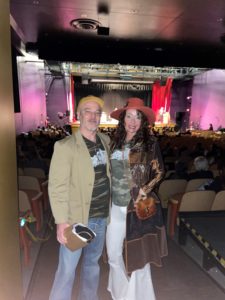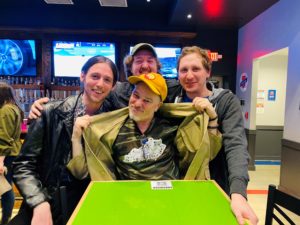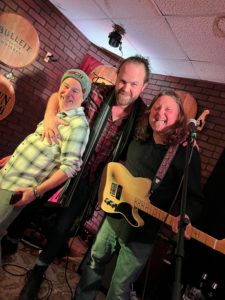 ---
Wednesday, February 23
Alright.  This is getting embarrassing.  Maybe I need to change the name to 'DeadAir's Weekly Wallop'?
I have photos backing up, BeerMan on a Chair, and Overtones Podcasters Warren & Renee Cobb Superbowl Party pics, Joe Bonamassa Ticket Winner Juanita Kirkland, Me getting invited onstage with the Southside Underground Band… I'll post a few here and apologize for my delinquency!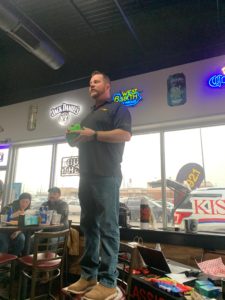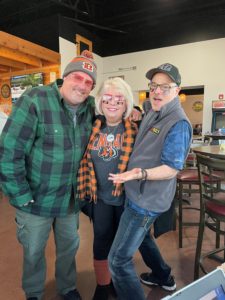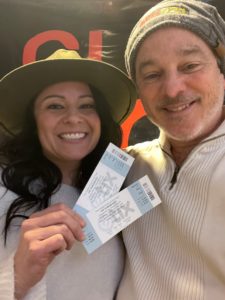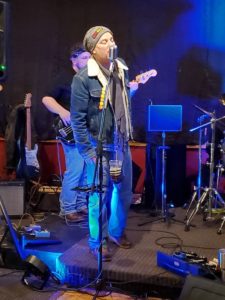 ---
Wednesday, February 16
Well, it's been hard to compose myself much less a 'daily dose'.  Watching the Bengals Sunday Night in the Superbowl squander a lead and the teams first ever Lombardi (thanks in no small part to the officiating, but it's clearly not entirely their fault), has been a bit depressing but I have faith (as all Bengal fans should), perhaps we'll get another SuperBowl run or two during the career of Joe Burrow and camp.  The team did announce today that Burrow should not be required to have surgery for his sprained SuperBowl knee.
We'll have a big concert (re)announcement tomorrow morning at 10am, and another pair of Joe Bonamassa tickets for the Singletary Center on March 23.  Plus the Lexington Toy & Comic Convention is returning and I'll have more on that tomorrow as well.
Now for some furry fun… Thanks to Patch.com allow me to help introduce you to the Spotted Skunk.  No stripes for this guy, only spots… and Handstands!
Here's the article:  https://patch.com/us/across-america/polka-dotted-hand-standing-skunks-among-new-species-u-s
There's a great pic on the web page!
---
Wednesday, February 9
I did an hour long Facebook live session with you guys yesterday, I'm exhausted!  Seriously, I'm the luckiest dude I know… I know so many of you guys actually DO heavy lifting and hard work and I know how fortunate I am.  Nevertheless, it was fun to actually remember and share some of my early days in Radio.  Facebook Live also gave me a chance to say 'Thank You' and show off my 'Lexington Music Award' plaque.  (I'll attach a pic here)
So Who Day, and WhoDey… What's the difference? 
Who Day is Tomorrow.  We'll be giving away tickets to see The Who (with an orchestra) at the new TQL Soccer Stadium in Cincinnati on May 15th.  (They go onsale Friday at 10am at Ticketmaster.com) 
Sunday of course, is WhoDey!  I get more nervous by the hour as we approach SuperBowl 56.  I've even been so bold (or ridiculous) as to predict a 10 point Bengals victory.  I'm going 27-17.  We'll know soon enough.
Sunday, BeerMan and I will be at Jack's Sandbar and Grill.  Beer & Food Specials, Games like Cornhole and our own new game 'Outkicking Your Coverage'.  Prizes for the guys and the gals, so come early especially if you already have plans to watch the game somewhere else, we'll be firing up the WhoDey fun LIVE on the RADIO(!) at 2:00…
And instead of a sacrificial lamb, I think we're going to have a 'not so honorary' 'Sacrificial Ram'.  I'm tellin' ya we're gonna have FUN!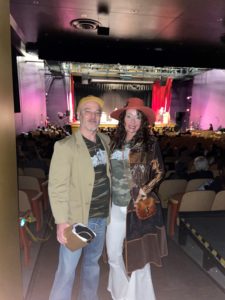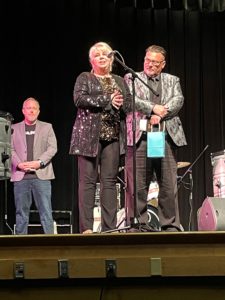 Here's a pic of Mrs DeadAir and myself at the Lexington Music Awards, followed by a picture of our friends Renee & Warren Cobb accepting their award for Best Podcast.
---
Monday, February 7
WhoDey! 
It's a Two-Day 'Who-Dey'.  Thursday we'll be giving away tickets to see THE WHO at the brand new TQL Stadium (home of FC Cincinnati of the MLS).  And then on Sunday another 'WhoDey'!  The Cincinnati Bengals in SuperBowl 56!  We'll be carrying that game on the air, and we'll be broadcasting live at Jack's Sandbar beginning at 2p, with games and prizes, beer and food specials and more!   More on all that later this week…
Back to The Who.  
This is the first concert at the beautiful TQL Stadium in Cincinnati, and this will be the first time The Who will play Cincinnati since the tragedy in 1979.  This tour was on sale (at a different venue) pre-Covid and it sold out but was unfortunately cancelled, so let's try this again!
Tickets are going on sale this Friday morning at 10am.  We'll be celebrating a 'Free Ticket Thursday- WhoDey!  So listen to win a pair before you can even buy them!
Lastly, In 2019 WCPO/ABC in Cincinnati did a documentary on the 1979 concert that includes both Pete Townshend and Roger Daltrey.  This is a great history piece on that tragic day and you can check it out here:
https://www.wcpo.com/news/the-who-the-night-that-changed-rock/the-who-concert-watch-the-wcpo-documentary-the-who-the-night-that-changed-rock
---
February 2
'ICE STORM'
I've got a problem with Mother Nature.  Serving up a 60 degree day followed by freezing temperatures and rain just ain't Christian.  Hunker Down in the Bunker, y'all… These next 24 hours will tell the tale. 
So, 'Game On' Trivia is back and here's a pic with Jennifer who wins every couple months or so… She's pretty good at the trivia.  Do you think you can beat her?  Every Weekday at 8:15 am (on Max's show) and 4:15pm on my show.  Thanks to Clarks Pump 'N Shop, The Red Mile and Gearheads!
Speaking of sweet ladies, with all the sweets… I've got to give a little love to Sarah Wood, a fellow local music lover who brought me some delicious candies from her recent trip to the Ukraine.  Can you believe she travelled halfway 'round the globe to procure candy for me?  Bold.  Considering all that's happening there.  Thank you Sarah!
That's it for this Wednesday, Everyone be safe!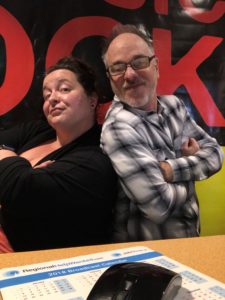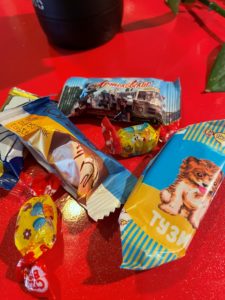 ---
Happy February 1st, Y'all
So BeerMan's got the 'Classic Cafe' open for Rockin' Requests and Reservations… make sure you call one in!
I've been busy snapping pics this past weekend… I've got Dwight Purcell coming by to pick up his Alice Cooper tickets.  The amazing Lexingtonian Vince Carlucci ('SkyBar') at his new hotspot downtown 'Frank & Dino's' where we enjoyed some delicious Michter's Bourbon.  A crowd shot of the Chevy Chase Inn from our gig Saturday Night.  The photo was taken by our friends Jim & Carol Madden and the place was gloriously packed!  If you strain, you can see Bryan and I up on stage… And then there's a pic of the truly awesome Jeff Wheeler at the Chevy Chase Inn, and an adorable little lady named 'Kate'.  (Who reminds this DJ of a very young Kate Bush).   Just some of Lexington's Finest, and That's it for this Two For Tuesday!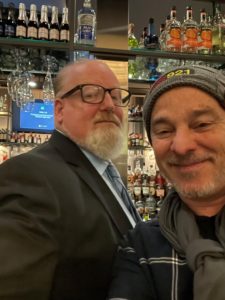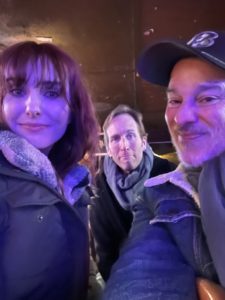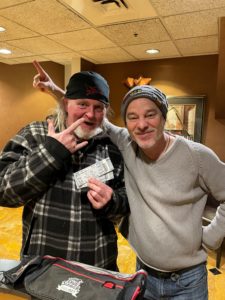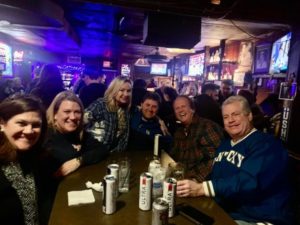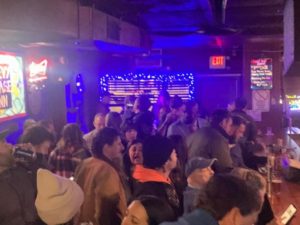 ---
January 28
Happy Friday!
Happy Trails if you're heading to Cincy for the Alice Cooper Show tonight.  I'll likely have another pair or two this afternoon.  Or, if you'd like to go… maybe just email me?
More pics from Vegas!  These from the Pinball Museum (Warehouse?) on Las Vegas Blvd south of the Strip… Despite being hounded (continually) by the 'mask wearing police' it was a fun visit.  Most fascinating was the history index cards attached to many of the machines indicating when they were in circulation, etc.  I tried to snap pics of all the Rock Pinball machines, I can't find the pic of the AC/DC machine… dang.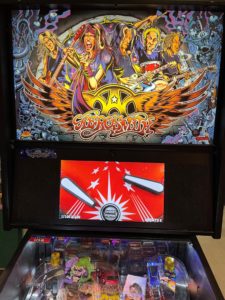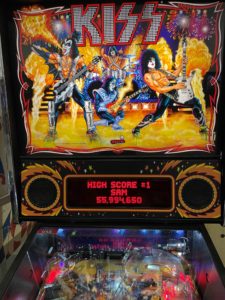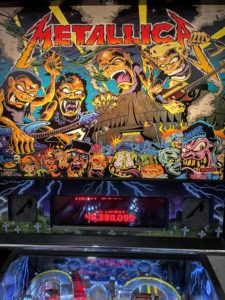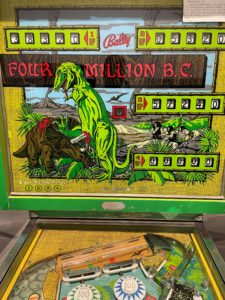 ---
January 27
FREE TICKET THURSDAYS are BACK!   We'll have more Joe Bonamassa Tickets for the Singletary Center show soon, and we just announced Jimmy Buffet & The Coral Reefer Band at Riverbend today.  Jimmy and his crew will be there on July 21st, and the tickets will go onsale next Friday Morning at 10am.
First stop yesterday was the Clark's Pump 'N Shop on Winchester Road where we thanked the girls for assembling our full-scale lunch which led us to our next stop which was O'Reilly's Auto Parts on Versailles Road where we took care of Allen and the boys!
You Guys Rock!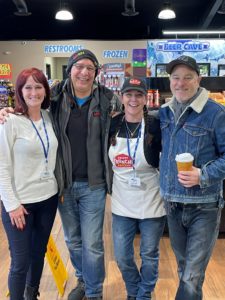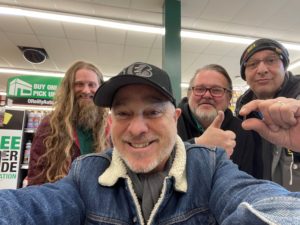 ———————————————————————————————-
January 26
This is pretty sweet.  Meatloaf's passing was felt by a lot of people, including Anthrax singer Scott Ian who is married to one of Meatloaf's daughters.  You can read the quick story here, there's a nice pic of them as well.  RIP Papa Meat.
https://consequence.net/2022/01/anthrax-scott-ian-tribute-meat-loaf/
A lot of Kentucky folk have met Meat's other daughter, Amanda because she now lives here.  I had the privilege to say hello to her at the 'Sweet Land of Liberty Festival' this past summer and I just wanted to extend my own personal condolences to her and her family. 
On another note, don't miss the Return of our 'FREE TICKET THURSDAYS'!  Tomorrow we'll start dishing out the Sammy Hagar & The Circle Tickets for Riverbend on August 24th.  He'll be there with George Thorogood and the Destroyers and you won't want to miss this show.  Listen to win tomorrow during our '9 to 5 No Repeat Workday for your chance to call in (859-657-9210) and Win!
Looking for more BeerMan Vegas Birthday Pics?  See below! 
---
January 25
Struggling.  First with a dang persistent cough (Covid leftover), secondly with the fact that January is already-almost OVER!  This week is crawling though, due to the fact that as a lifelong Bengals fan I'm more than a little anxious over the game this weekend with the Kansas City Chiefs.  Win or Lose, it's been an incredible season, and the future looks even better.  Nine Sacks, multiple additional hits and QB Joe Burrow got up, and still threw for 348 yards, completing 75% of his passes and beat the Titans.  Incredible. 
Las Vegas.  Yeah, we were there last weekend to celebrate BeerMan's 50th birthday.  While there we ran into radio protege Audrey Drake, so here's a few photos to make you laugh and roll your eyes.  Happy Birthday BeerMan!  Cheers, Beers, Specials!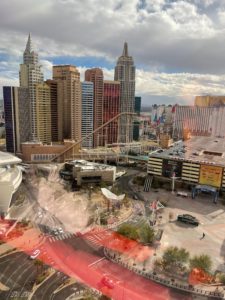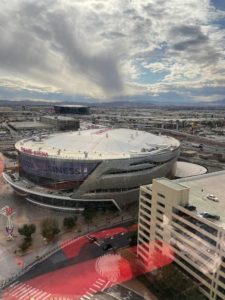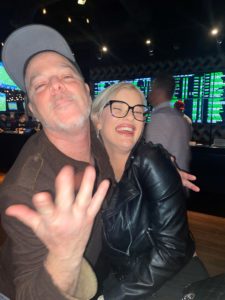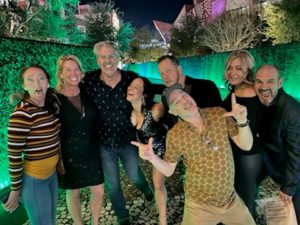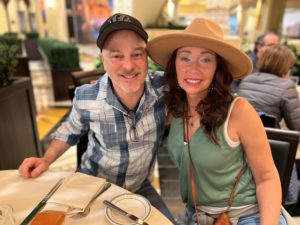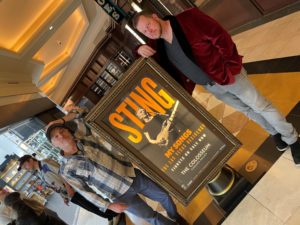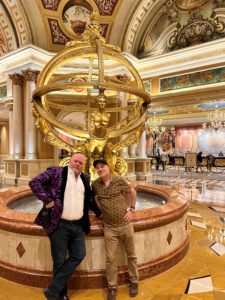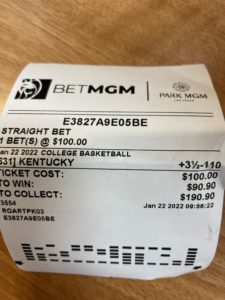 There's Audrey at the top.  Mrs. DeadAir in the middle, BeerMan everywhere, Dr. Michael Pugh at the bottom, and my losing Kentucky Basketball bet.  Coach Cal, you owe me $100.
---
Here's my YouTube Discovery today:
Somebody has 'colorized' Pink Floyd's 1967 American Bandstand performance(?) of 'Apples & Oranges'.  The colors are extraordinary, as is a look at the early 'Floyd' members mugging their way through an obvious lip sync performance.
And as if the Earthquakes, Tornados and Snow haven't been enough, now we're getting an asteroid passing close (enough) to Earth.  Travelling at 47,000 mph, and still a rather distant million miles away.  Just add it to all the wonderment and excitement that we've all lived through ('survived') these last couple years.
---
Just like Cam Newton, 'I'm Back'!  Hopefully my performance will be a bit better than Cam's.  I gotta tell you, working from home ain't all it's cracked up to be.  Felt like I was the one 'cracking' and going stir crazy.  A shout out to everyone suffering from the latest viral craze, and sitting in the long lines waiting to get a nasal swab.
So with the cancellation of today's MLK Freedom March, a special commemorative video was released via YouTube, so here's a link:
Well it's another Snow Day!  Y'all Drive Safe out there, Covid ain't the only thing trying to take you out… Streets are slick, and we're expecting more cold temperatures this week too.
---
Thursday, January6, 2022 
***SNOW DAY***
Seriously, please don't go out unless you have to!  I'm stuck in the building this evening all by my lonesome, and it is dangerous stuff out on the roads.
Happy New Year!  We're off to a fast start and I've not had much time to say 'hello' here!      We've been going thru the results of our Year-End Survey (If you participated, Thank YOU!) and are finding some fun and interesting things in what you guys like, and also what you don't care as much for.  We'll be making some changes that we think you #1 listeners will like a lot.  
So I just got Covid tested.  Again.  It's just a classic 'head cold' but when you're bouncing around people everyday you need to be safe, so i did it.  Again.  This sh%$ is getting old.
New Years' Eve at the Chevy Chase Inn was an absolute blast, so much fun and so many first timers there at Lexington's Oldest Bar.  Thank y'all for coming out and celebrating the new year.
Things on our 92.1 Radar for the next few weeks:  BeerMan's Bonus Bucks, just a little warmup cash to get ya thru January.  The Bengals going to the Post-Season!  And a SuperBowl Party at Jacks' Sandbar & Grill, we're planning some big fun that whole day so pop in for some laughs, prizes and maybe even a little gridiron action!
***This just in!  A Late Night TV appearance for Robert Plant & Allison Krauss, with one of the songs from their new album.  Hit the link here:
https://www.youtube.com/watch?v=VV8ndWkth1s
That's it for now!  Oh, here's an action shot of me, Bryan Himes & Robbie Cosenza rockin' on New Years' Eve!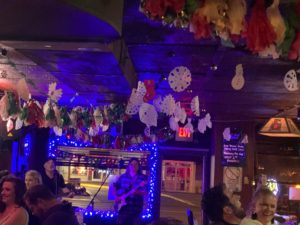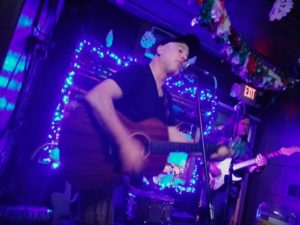 ---
Monday, December 27
Well Christmas 2021 has come and gone!  Blessings and Happiness to you and yours into this New Year. 
Last week I joked about how 'Pink Floyd surely never released a Christmas Song..'
WRONG.
Shout out to Spencer and DL… Great listeners who proved that yes, there IS a Floyd Christmas song and you can hear it here:
https://www.youtube.com/watch?v=uBgv20hgnY0
Happy Holidays Y'all!
---
Friday, December 10
Crazy Week that just flew by… We start with 20 degree temps, we'll end in the 60's with a severe weather alert weekend on tap.  Welcome to Kentucky!
The week started with the 40th anniversary of the Austin City Saloon and the simultaneous celebration of Greg Austin's 50 years in music.  Everyone's buddy, Garrick Howell was there playing music, guitar, harmonica, vocals… and this weekend he's back in action at Darlin' Jeans with his partner John McHugh.  I've come to just love these guys and gush over them, go see them if you get the chance!

Let's give a ShoutOut to the gal who keeps me tickin'… Mrs. DeadAir celebrating a birthday this weekend.  Nevermind that I hurt my back carrying her birthday present, yes I buy BIG gifts!
Otherwise Stay Safe!  Keep Rockin' and thanks as always for tuning in to Classic Rock 92.1!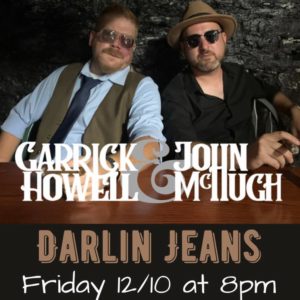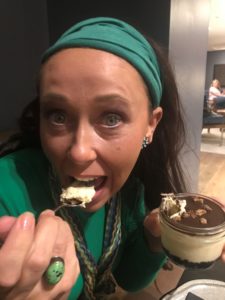 ————————————————————————————————
Monday, December 6
Another great weekend!  Three gigs for Bryan Himes and myself, Some great pizza at Brick Oven, Saturday Morning in the Lexington Christmas Parade and Sunday co-hosting (with Renee Collins-Cobb) the Greg Austin/Austin City Saloon Anniversary & Tribute!  That's the legendary Roger Bondurant, and the equally legendary Doug Flynn singing along with Greg Austin's own version of  'The Last Waltz'!  Below, a shot of me with Skip and the gang from the Kentucky Corvette Club.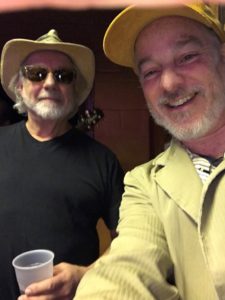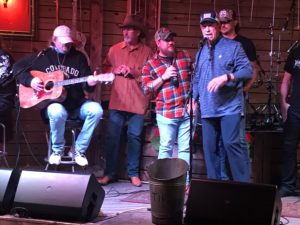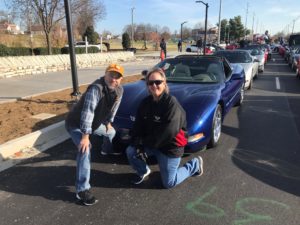 ---
Friday, December 3
Kickin' off your first weekend of AC/DCember with an AC/DC Concert!  Saturday Night Live in Concert tomorrow night at 7pm, don't miss it!  (and don't forget the beer!)
Just another reminder that the Greg Austin tribute show will be Sunday early evening at Austin City Saloon.  I'm honored to be one of the Co-Hosts along with Renee Collins-Cobb.  It will be a great celebration from some local music giants like Whitney Adams, Brad Hardin and more as we salute Greg Austin's 40 years on the music scene!
Have a great weekend!  Go Bengals!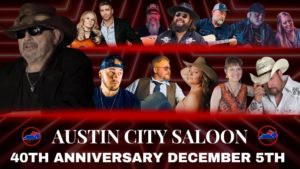 ————————————————————————————————
Thursday, December 2
I wanted to give one more round of applause to our Guest DJ's from our 'Classic Rock A to Z' Countdown!  Tracy Pearce, Whitney Adams, Bryan Himes and Mrs. DeadAir who joined me Thanksgiving Night for a real taste of  'radio turkey'!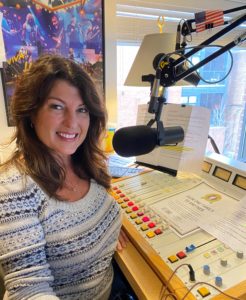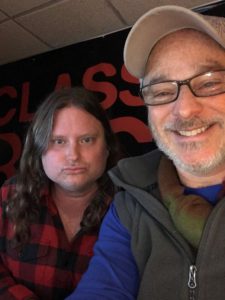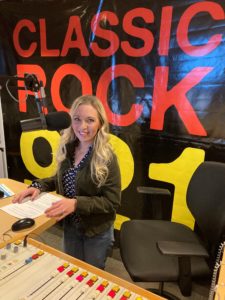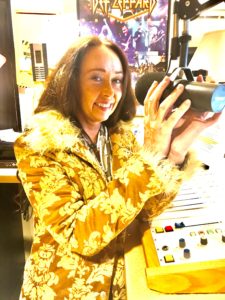 And a Heads-Up for next week, Every Morning, Max will be drawing winners to 'Rock Her World' thanks to The Castle and Old Kentucky Chocolates.  Click here to sign up:  https://www.classicrock921fm.com/vip_contest/rock-her-world/
And Every Afternoon next week I'll be giving away Joe Bonamassa tickets for the Singletary Center here in Lexington on March 24, 2022.  Click here for more info on that concert:  https://eventseeker.com/lexington-ky/mar-23-2022/416414203-joe-bonamassa
Speaking of live music, my buddy Bryan Himes and I begin the first of three nights in a row.  You wanna talk about what a crazy year it's been, tonight will be Show #92 of 2021 for us!  Come join us at the Campbell House Hotel on Harrodsburg Road.  The drinks are lively, the food is top notch and the music, well you can come hear for yourself!  (Lots of Stones, Petty & Hendrix)
Friday, we'll be at the Brick Oven Pizzeria and Saturday we'll be performing at the Malabu Pub.  We'd love it if you came out to sing, rock, hang, booze up or whatever!
—————————————————————————————————
Wednesday, December 1
Mercy!  Can't believe 'AC/DCember' is here already!  We've got a great sponsor that I'm very happy about having on the air.  That would be Jamie and his crew from 'Lexington Lifted'.  Jeeps (like mine), Trucks, Off-Roaders, Electronics, etc… These guys do it all and do it well. 
I also wanted to give a belated 'ShoutOut' to all of our guest DJ's from last week; Tracy Pearce, Bryan Himes and Whitney Adams, along with me dragging Mrs. DeadAir (below) into the studio on Thanksgiving Night.  I think everyone had a great time, and the comments from the listeners was truly amazing.  These guys and gals all gave up their time to come in and have some fun playing songs from our 'A to Z' Countdown which was the biggest and best (i think) that we've ever done. 
Don't Look now, but here comes 2022!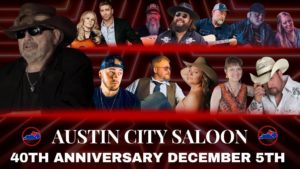 ---
Tuesday, November 23
Happy Thanksgiving Y'all! 
Wishing everyone Joy, Happiness, Friends & Family!  Here are a couple of pics I haven't had a chance to post from our Pets for Vets Day at Woodford Humane Society!  What a tremendous day that was, the opportunity to bring together the two most loyal things in the world:  Veterans & Dogs!   Woodford Humane is raffling off lower arena UK Basketball Tickets today, so check them out at: https://woodford-humane-society.square.site/bbn-raffle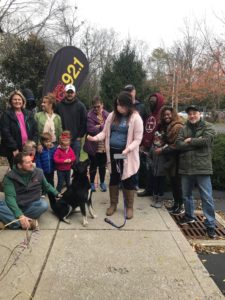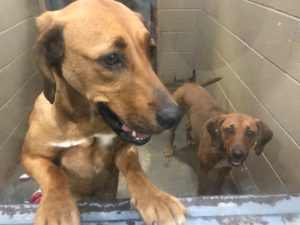 ---
Thursday, November 17, 2021
VETERAN'S DAY! 
While most of us celebrate the men & women who have served (and continue to serve), I also know that it brings some tough memories for some.  We've all loved and lost friends and family members who have served and hopefully the good memories outweigh the bad.  I think of my Dad who served for several years in the late 50's and how he'd probably served longer if he hadn't fallen head over heels for a pretty brunette back home.  His brother George who served in Vietnam, and his son Shawn (who now lives in Winchester!) who also served.  I'm reminded of my Grandfather who was too young too enlist in The Great War, so he lied about his 17 years of age and enlisted anyway.  From every corner of my heart, 'Thank You' to all our Veterans! 
Also, don't forget about our 'Pets for Vets'.  Please Share our Facebook page and please encourage any Veteran you may know to adopt a Pet.  Thanks to Republic Bank, we're waiving all the adoption fees and taking care of the two most loyal species we know, Veterans and Animals!  The event is this Saturday, from 12n to 3p and all of us 92.1 DJ's will be there as well.  (Talk about 'animals'!)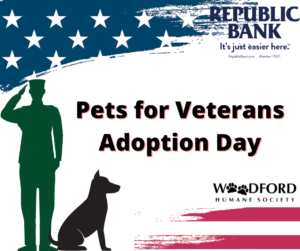 ---
Wednesday, November 10, 2021
Couple of snaps from today:  Andrew & Nick from Rolling Oven Pizza (located in 'Mirror Twin', UK Campus and Versailles), Celebrating 'Lexington Pizza Week' with the guys from Smiley Pete.  Also, a view of the Aronoff Center in Cincy from last night's Bob Dylan Show. (Courtesy of Kathy Livingood and Kerri Peterson)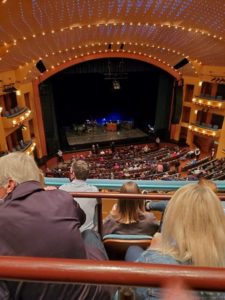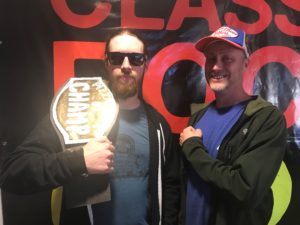 ---
Monday, November 8, 2021
Happy Rockin' Monday Y'all! 
Don't miss tonight's exclusive tribute to Led Zeppelin's legendary IV Album.  We've got a nice special tonight at 11p.   See ya then! 
Last week, Max Corona and myself got a very special visit from a young man named Jonathan who has a forever place in our hearts.  Thank you Jonathan for being a great listener and supporting us, we love ya buddy! 
And finally on this Monday, a heartbreaking goodbye to a long time radio friend.  Many Central Kentucky listeners heard John McNeese on the radio these last several decades and sadly we lost him last week to cancer.  His wife, daughters and family forever remain in our hearts.  RIP John McNeese.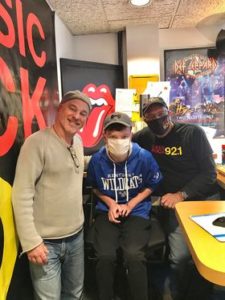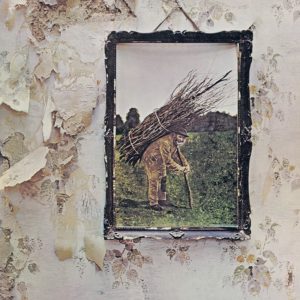 ---
FREE TICKET THURSDAY, November 4, 2021
Listen to Win Bob Dylan Tickets for the beautiful Aronoff Theater in Cincinnati next Tuesday Night.  Hopefully we'll all be in the same section and rock out with Bobby D!  Every hour today during our '9 to 5 No Repeat Workday'!  Crank it up & Good Luck!
Here's the latest in Music Mashups!  Leo Sayer & Metallica! 
I remember Leo Sayer's excellent ballad from my 7th grade year… 'When I Need You' was a big pop smash and I was cool with it.  However I had a real problem with the dancey, insipid 'You Make Me Feel Like Dancing'.  Never in my young life (nor my adult life) have I ever felt like 'Dancing the night away'… But here it is, accompanied by James Hetfield's 'Sad But True'.  Pretty Fun!  Thanks to Doyle Hargraves for bringing this to my attention!
https://www.youtube.com/watch?v=oW3IbwEvR4I