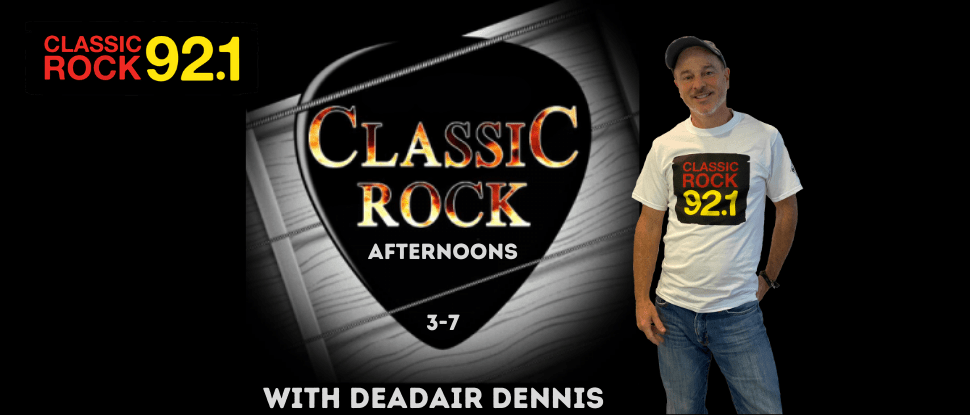 E-MAIL DeadAir Dennis!   CLICK HERE!
Just like Cam Newton, 'I'm Back'!  Hopefully my performance will be a bit better than Cam's.  I gotta tell you, working from home ain't all it's cracked up to be.  Felt like I was the one 'cracking' and going stir crazy.  A shout out to everyone suffering from the latest viral craze, and sitting in the long lines waiting to get a nasal swab.
So with the cancellation of today's MLK Freedom March, a special commemorative video was released via YouTube, so here's a link:
Well it's another Snow Day!  Y'all Drive Safe out there, Covid ain't the only thing trying to take you out… Streets are slick, and we're expecting more cold temperatures this week too.
---
Thursday, January6, 2022 
***SNOW DAY***
Seriously, please don't go out unless you have to!  I'm stuck in the building this evening all by my lonesome, and it is dangerous stuff out on the roads.
Happy New Year!  We're off to a fast start and I've not had much time to say 'hello' here!      We've been going thru the results of our Year-End Survey (If you participated, Thank YOU!) and are finding some fun and interesting things in what you guys like, and also what you don't care as much for.  We'll be making some changes that we think you #1 listeners will like a lot.  
So I just got Covid tested.  Again.  It's just a classic 'head cold' but when you're bouncing around people everyday you need to be safe, so i did it.  Again.  This sh%$ is getting old.
New Years' Eve at the Chevy Chase Inn was an absolute blast, so much fun and so many first timers there at Lexington's Oldest Bar.  Thank y'all for coming out and celebrating the new year.
Things on our 92.1 Radar for the next few weeks:  BeerMan's Bonus Bucks, just a little warmup cash to get ya thru January.  The Bengals going to the Post-Season!  And a SuperBowl Party at Jacks' Sandbar & Grill, we're planning some big fun that whole day so pop in for some laughs, prizes and maybe even a little gridiron action!
***This just in!  A Late Night TV appearance for Robert Plant & Allison Krauss, with one of the songs from their new album.  Hit the link here:
https://www.youtube.com/watch?v=VV8ndWkth1s
That's it for now!  Oh, here's an action shot of me, Bryan Himes & Robbie Cosenza rockin' on New Years' Eve!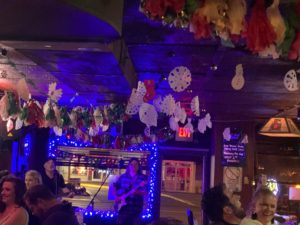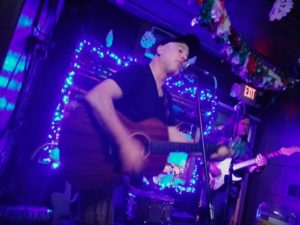 ---
Monday, December 27
Well Christmas 2021 has come and gone!  Blessings and Happiness to you and yours into this New Year. 
Last week I joked about how 'Pink Floyd surely never released a Christmas Song..'
WRONG.
Shout out to Spencer and DL… Great listeners who proved that yes, there IS a Floyd Christmas song and you can hear it here:
https://www.youtube.com/watch?v=uBgv20hgnY0
Happy Holidays Y'all!
---
Friday, December 10
Crazy Week that just flew by… We start with 20 degree temps, we'll end in the 60's with a severe weather alert weekend on tap.  Welcome to Kentucky!
The week started with the 40th anniversary of the Austin City Saloon and the simultaneous celebration of Greg Austin's 50 years in music.  Everyone's buddy, Garrick Howell was there playing music, guitar, harmonica, vocals… and this weekend he's back in action at Darlin' Jeans with his partner John McHugh.  I've come to just love these guys and gush over them, go see them if you get the chance!

Let's give a ShoutOut to the gal who keeps me tickin'… Mrs. DeadAir celebrating a birthday this weekend.  Nevermind that I hurt my back carrying her birthday present, yes I buy BIG gifts!
Otherwise Stay Safe!  Keep Rockin' and thanks as always for tuning in to Classic Rock 92.1!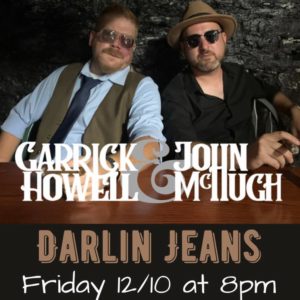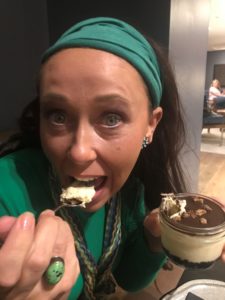 ————————————————————————————————
Monday, December 6
Another great weekend!  Three gigs for Bryan Himes and myself, Some great pizza at Brick Oven, Saturday Morning in the Lexington Christmas Parade and Sunday co-hosting (with Renee Collins-Cobb) the Greg Austin/Austin City Saloon Anniversary & Tribute!  That's the legendary Roger Bondurant, and the equally legendary Doug Flynn singing along with Greg Austin's own version of  'The Last Waltz'!  Below, a shot of me with Skip and the gang from the Kentucky Corvette Club.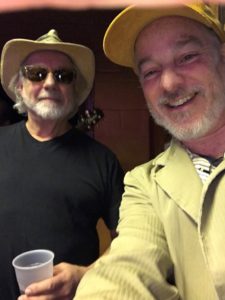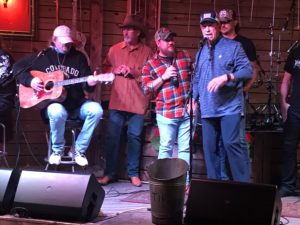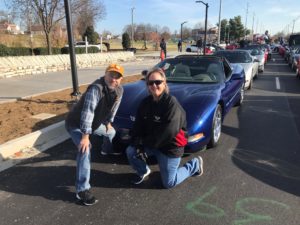 ---
Friday, December 3
Kickin' off your first weekend of AC/DCember with an AC/DC Concert!  Saturday Night Live in Concert tomorrow night at 7pm, don't miss it!  (and don't forget the beer!)
Just another reminder that the Greg Austin tribute show will be Sunday early evening at Austin City Saloon.  I'm honored to be one of the Co-Hosts along with Renee Collins-Cobb.  It will be a great celebration from some local music giants like Whitney Adams, Brad Hardin and more as we salute Greg Austin's 40 years on the music scene!
Have a great weekend!  Go Bengals!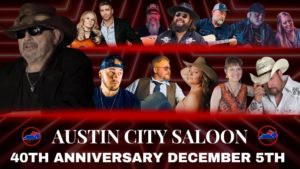 ————————————————————————————————
Thursday, December 2
I wanted to give one more round of applause to our Guest DJ's from our 'Classic Rock A to Z' Countdown!  Tracy Pearce, Whitney Adams, Bryan Himes and Mrs. DeadAir who joined me Thanksgiving Night for a real taste of  'radio turkey'!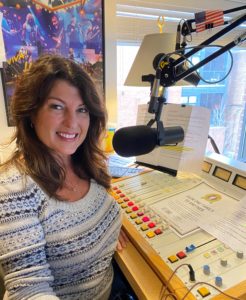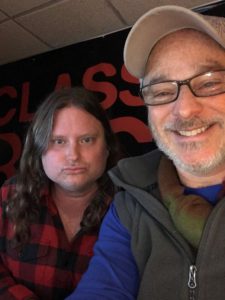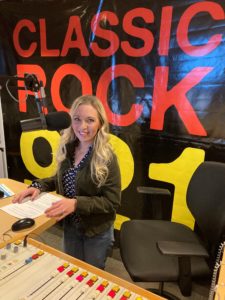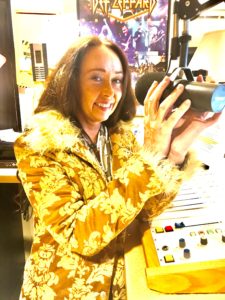 And a Heads-Up for next week, Every Morning, Max will be drawing winners to 'Rock Her World' thanks to The Castle and Old Kentucky Chocolates.  Click here to sign up:  https://www.classicrock921fm.com/vip_contest/rock-her-world/
And Every Afternoon next week I'll be giving away Joe Bonamassa tickets for the Singletary Center here in Lexington on March 24, 2022.  Click here for more info on that concert:  https://eventseeker.com/lexington-ky/mar-23-2022/416414203-joe-bonamassa
Speaking of live music, my buddy Bryan Himes and I begin the first of three nights in a row.  You wanna talk about what a crazy year it's been, tonight will be Show #92 of 2021 for us!  Come join us at the Campbell House Hotel on Harrodsburg Road.  The drinks are lively, the food is top notch and the music, well you can come hear for yourself!  (Lots of Stones, Petty & Hendrix)
Friday, we'll be at the Brick Oven Pizzeria and Saturday we'll be performing at the Malabu Pub.  We'd love it if you came out to sing, rock, hang, booze up or whatever!
—————————————————————————————————
Wednesday, December 1
Mercy!  Can't believe 'AC/DCember' is here already!  We've got a great sponsor that I'm very happy about having on the air.  That would be Jamie and his crew from 'Lexington Lifted'.  Jeeps (like mine), Trucks, Off-Roaders, Electronics, etc… These guys do it all and do it well. 
I also wanted to give a belated 'ShoutOut' to all of our guest DJ's from last week; Tracy Pearce, Bryan Himes and Whitney Adams, along with me dragging Mrs. DeadAir (below) into the studio on Thanksgiving Night.  I think everyone had a great time, and the comments from the listeners was truly amazing.  These guys and gals all gave up their time to come in and have some fun playing songs from our 'A to Z' Countdown which was the biggest and best (i think) that we've ever done. 
Don't Look now, but here comes 2022!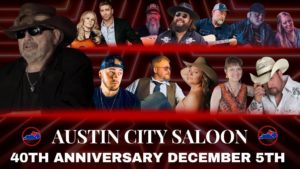 ---
Tuesday, November 23
Happy Thanksgiving Y'all! 
Wishing everyone Joy, Happiness, Friends & Family!  Here are a couple of pics I haven't had a chance to post from our Pets for Vets Day at Woodford Humane Society!  What a tremendous day that was, the opportunity to bring together the two most loyal things in the world:  Veterans & Dogs!   Woodford Humane is raffling off lower arena UK Basketball Tickets today, so check them out at: https://woodford-humane-society.square.site/bbn-raffle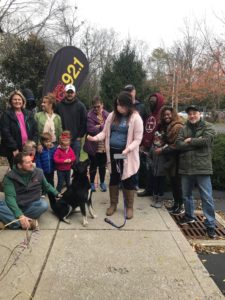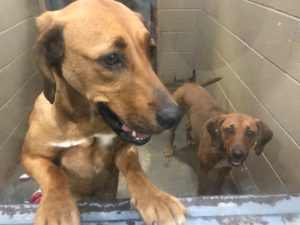 ---
Thursday, November 17, 2021
VETERAN'S DAY! 
While most of us celebrate the men & women who have served (and continue to serve), I also know that it brings some tough memories for some.  We've all loved and lost friends and family members who have served and hopefully the good memories outweigh the bad.  I think of my Dad who served for several years in the late 50's and how he'd probably served longer if he hadn't fallen head over heels for a pretty brunette back home.  His brother George who served in Vietnam, and his son Shawn (who now lives in Winchester!) who also served.  I'm reminded of my Grandfather who was too young too enlist in The Great War, so he lied about his 17 years of age and enlisted anyway.  From every corner of my heart, 'Thank You' to all our Veterans! 
Also, don't forget about our 'Pets for Vets'.  Please Share our Facebook page and please encourage any Veteran you may know to adopt a Pet.  Thanks to Republic Bank, we're waiving all the adoption fees and taking care of the two most loyal species we know, Veterans and Animals!  The event is this Saturday, from 12n to 3p and all of us 92.1 DJ's will be there as well.  (Talk about 'animals'!)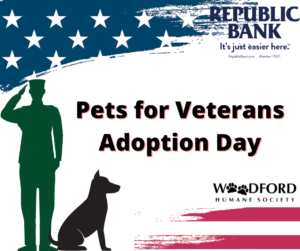 ---
Wednesday, November 10, 2021
Couple of snaps from today:  Andrew & Nick from Rolling Oven Pizza (located in 'Mirror Twin', UK Campus and Versailles), Celebrating 'Lexington Pizza Week' with the guys from Smiley Pete.  Also, a view of the Aronoff Center in Cincy from last night's Bob Dylan Show. (Courtesy of Kathy Livingood and Kerri Peterson)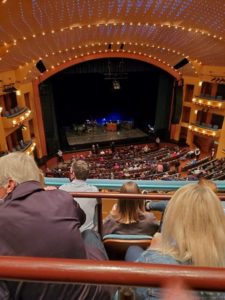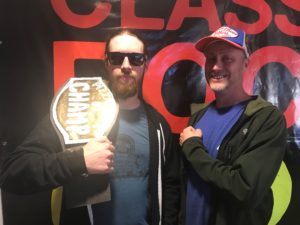 ---
Monday, November 8, 2021
Happy Rockin' Monday Y'all! 
Don't miss tonight's exclusive tribute to Led Zeppelin's legendary IV Album.  We've got a nice special tonight at 11p.   See ya then! 
Last week, Max Corona and myself got a very special visit from a young man named Jonathan who has a forever place in our hearts.  Thank you Jonathan for being a great listener and supporting us, we love ya buddy! 
And finally on this Monday, a heartbreaking goodbye to a long time radio friend.  Many Central Kentucky listeners heard John McNeese on the radio these last several decades and sadly we lost him last week to cancer.  His wife, daughters and family forever remain in our hearts.  RIP John McNeese.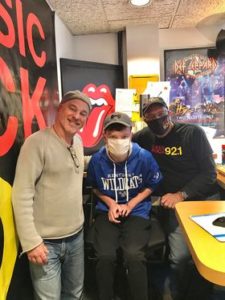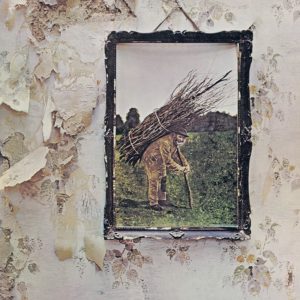 ---
FREE TICKET THURSDAY, November 4, 2021
Listen to Win Bob Dylan Tickets for the beautiful Aronoff Theater in Cincinnati next Tuesday Night.  Hopefully we'll all be in the same section and rock out with Bobby D!  Every hour today during our '9 to 5 No Repeat Workday'!  Crank it up & Good Luck!
Here's the latest in Music Mashups!  Leo Sayer & Metallica! 
I remember Leo Sayer's excellent ballad from my 7th grade year… 'When I Need You' was a big pop smash and I was cool with it.  However I had a real problem with the dancey, insipid 'You Make Me Feel Like Dancing'.  Never in my young life (nor my adult life) have I ever felt like 'Dancing the night away'… But here it is, accompanied by James Hetfield's 'Sad But True'.  Pretty Fun!  Thanks to Doyle Hargraves for bringing this to my attention!
https://www.youtube.com/watch?v=oW3IbwEvR4I